Most Shared
Pennsylvania is investing in its future by giving every newborn a $100 toward college.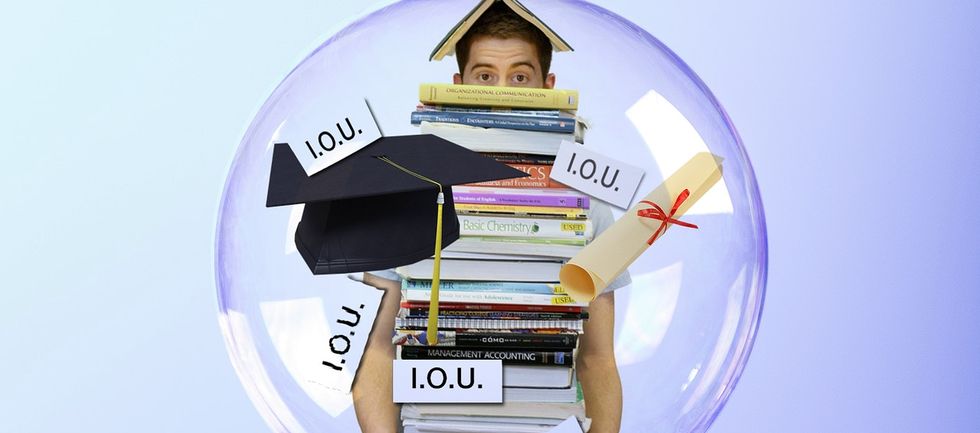 Image by Cari Dobbins from Pixabay
Americans owe $1.4 trillion in college debt. That's more than they owe on car loans or credit cards.
College debt holds people back from being able to buy a home, start a business or save for retirement. It also means that many new graduates are forced to enter careers they don't like just to stay afloat.
Many are burdened with massive student loan debt because their parents contributed little to their educational expenses. According to Forbes, 80% of college students get little to no financial assistance from their parents.
---
While it's understandable that some parents simply don't have the means to help their adult children with educational expenses, for others, it's due to a lack of planning.
[rebelmouse-image 19561991 dam="1" original_size="1200x629" caption="via PHENND / Twitter" expand=1]via PHENND / Twitter
The state of Pennsylvania is giving parents a head start on saving for college with its new Keystone Scholars program. The Pennsylvania treasury is investing $100 for every baby born or adopted after December 31, 2018 to be used for the child's future higher education expenses.
#KeystoneScholars is available statewide—it's a simple way to help jumpstart higher education savings for every chi… https://t.co/goqAvrG8g6

— Treasurer Torsella (@Treasurer Torsella) 1557245100.0
All parents have to do is open a PA 529 account to receive the $100 deposit. A 529 account is a great savings tool because it allows people to invest pre-tax money and pull it out tax-free as long as it's used for educational expenses.
While $100 compounded over 18 years isn't going to get the kid a free ride to Harvard, setting up the account puts parents in the saving mindset. Parents who receive the $100 initial deposit and then contribute $100 a month over 18 years will hypothetically save $38,000 for college expenses.
These days we are hearing a lot of talk from Washington about possible student loan debt forgiveness or free state college for all. While those potential programs are giving people a lot of hope, it's best to start saving now because you never know what the future holds.