Only A Kid Could Write To A Homeless Shelter And Get This Great Response
A little girl wrote this letter after her class did some community work at the Raleigh Rescue Mission in North Carolina. The residents at the shelter were quick to respond.
04.19.13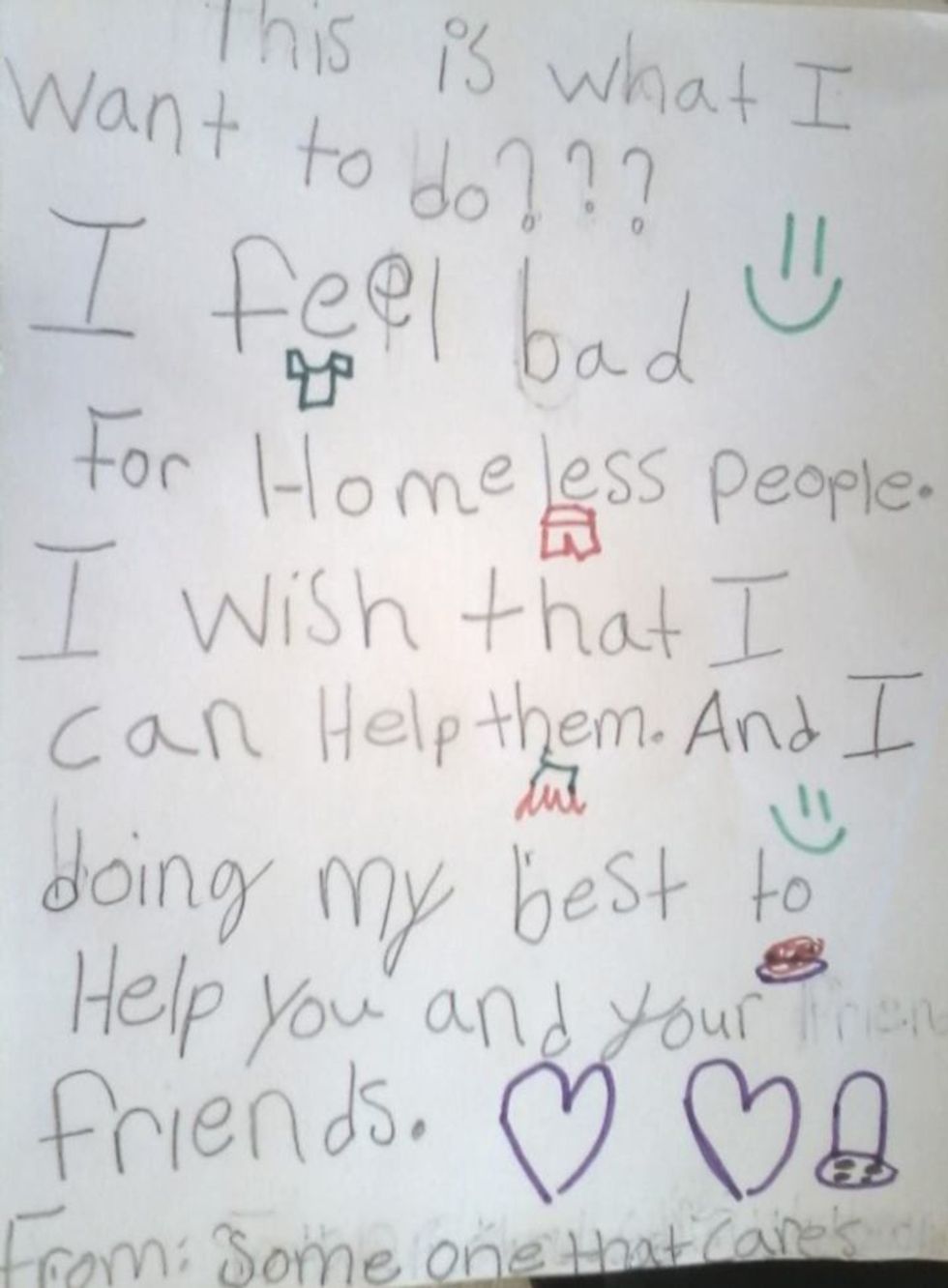 This is the life advice the residents of the homeless shelter gave the little girl and her class:
---
Stay in school.
Be a leader, not a follower.
Don't do drugs.
Be yourself.

Love your neighbor.
Be good to one another.
More