Culture
Healthcare worker stands peacefully as he's verbally abused by a right-wing stay-at-home protester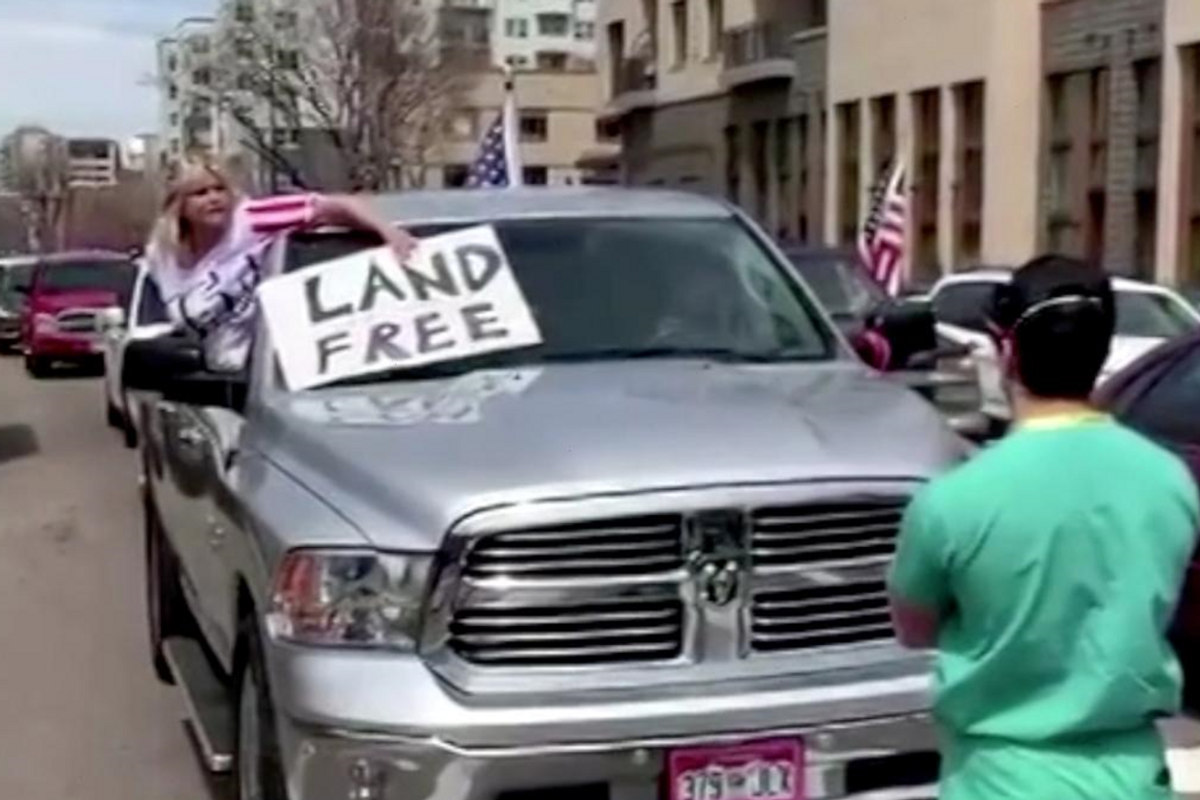 via Marc Zenn / Twitter
Hundreds of right-wing protesters demonstrated in Denver, Colorado on Sunday in opposition to the governor's stay-at-home-order. A small group of healthcare workers stood in the crosswalks as a reminder of why the shutdown is in place.
Two nurses, who have witnessed first hand the toll Covid is taking in Colorado, stood up and peacefully counter protested. Here is how they were treated. I had join them. pic.twitter.com/iJnNcqZxSv
— Marc Zenn (@MarcZenn) April 19, 2020
"This is a free country," the protester screams in the video. "Land of the free. Go to China if you want communism. You can go to work — why can't I go to work?"
---
The video is an unbelievable display of selfishness and stupidity by the protesters. The fewer people that adhere to lockdown, the longer the virus will spread, leading to even greater economic hardship.
"Clearly this is something that is hurting from the standpoint of economics and the standpoint of things that have nothing to do with the virus," Anthony Fauci, director of the National Institute of Allergy and Infectious Diseases, told ABC. "But unless we get the virus under control, the real recovery, economically, is not going to happen."