Family
Michelle Obama tells Kelly Clarkson why she loves living the 'empty nester' life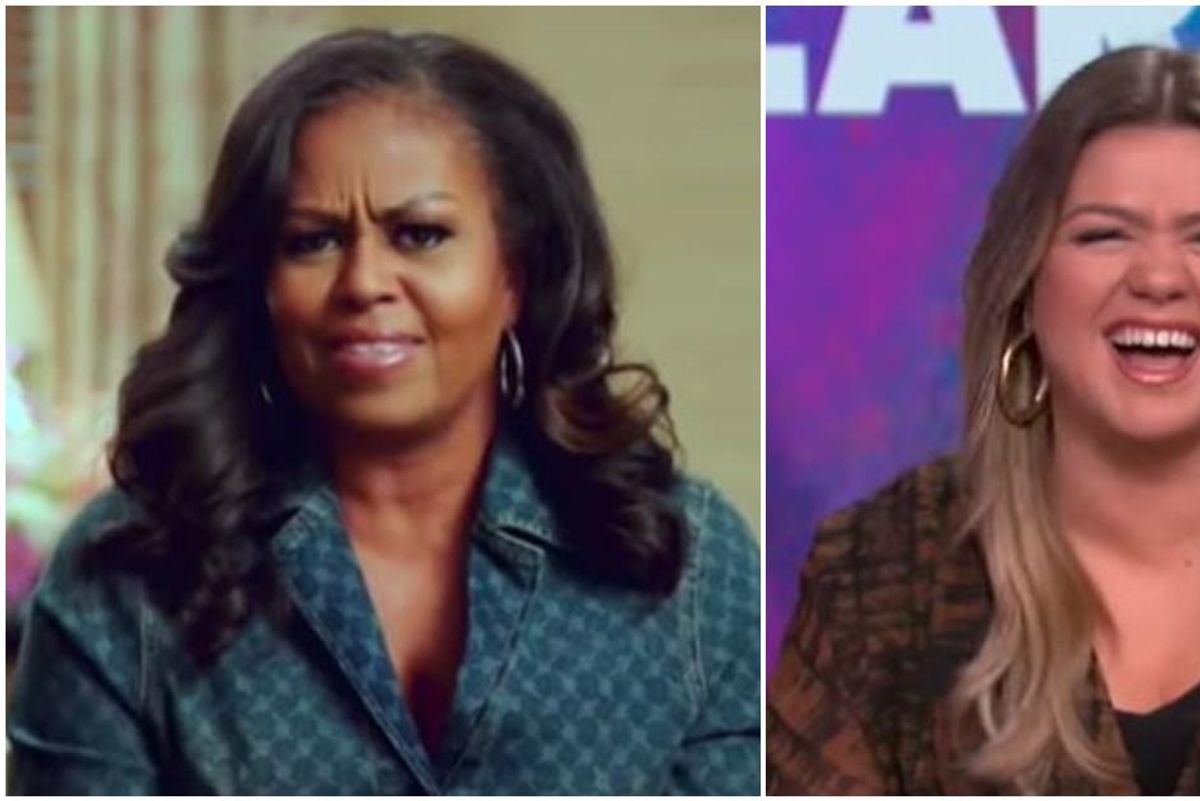 via The Kelly Clarkson Show
Former First Lady Michelle Obama was clear about who's had a tougher time dealing with their daughters, Malia, 22, and Sasha, 19, leaving home to go to college.

"Oh, my husband," she said of former President Barack Obama. "He was weeping and ... he still is like, 'They left me!'" Michelle was totally ready for them to go off to school. "I was like, 'Kick them out the door,'' she joked.
Malia is currently a senior at Harvard and Sasha is a sophomore at the University of Michigan.
However, once the Obamas started getting used to the next phase in their lives, COVID-19 hit and the kids had to move back home and study online.
---
Now, Michelle has to fight to keep track of her makeup and clothes while Barack simply enjoys his daughters' company.
Michelle Obama Says Barack Obama Is Having A Tough Time As An Empty Nesterwww.youtube.com
"It's like, 'Get out of my closet!'" she said. "And he's also a man, so they're not borrowing his makeup. They're not stealing his, you know. I can't find anything with these little women in my house. They're always sneaking into my room, and I'm like, 'What are you doing? What are you taking? Put that back!'"

So, once again, Michelle couldn't wait for her kids to go back to school. "I'm like, 'When does school get back in session? When can they go back to those dorms?" Michelle said.

Michelle's perspective on her children is a bit different than her husband's. She played a more active role in their upbringing because Barack was busy performing the most difficult job in the world. "I spent all my time with them, he was President," she told Kelly Clarkson.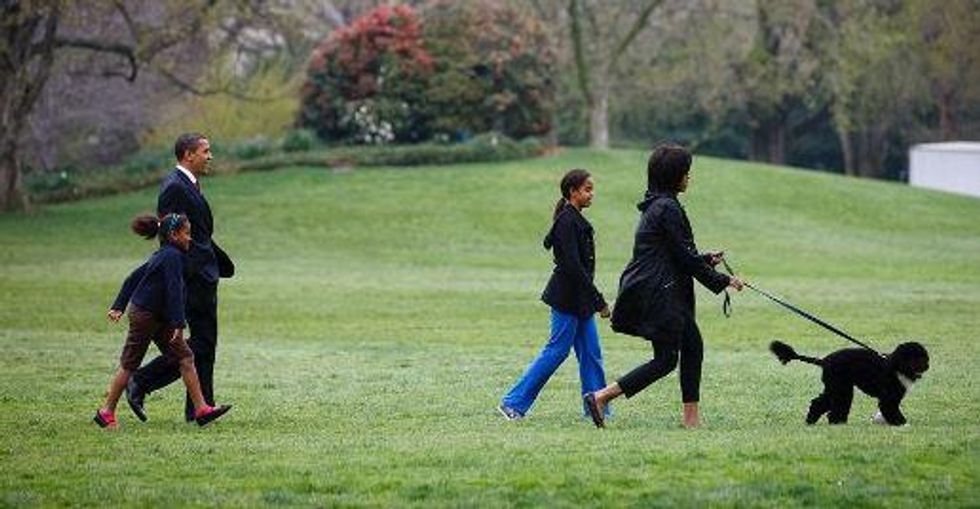 The Obamas walk their dog, Bo.via Wikimedia Commons
Last year, Michelle told Oprah Winfrey that raising two children in the Washington limelight was no easy task, so sending them off to college was an incredible relief.

"Parenting takes up a lot of emotional space … I put a lot of time and energy into parenting these girls but right now we are trying to make their lives normal — so that means weekends were a pain," she said.
"We had to worry about what parties they were going to, whether there was alcohol, I had to know who the parents were, so every weekend for me was hard," Michelle said.
"And they're gone, thank God," the "Becoming" author joked.
The fact that Barack Obama has suffered a greater feeling of loss than Michelle after their kids left the nest isn't a rare thing. Studies show that somewhere between 20 to 25% of parents get Empty Nest Syndrome (ENS), after their kids move out, and it affects men almost as often as women.
People with ENS experience a profound feeling of loss after their children have left the home. It can lead to depression, alcoholism, identity crisis, and marital problems.
One of the best ways for people to overcome the loss of their children at home is to get out and start new projects and the Obamas have excelled at that. Barack just launched a new podcast with Bruce Springsteen called, "Renegades: Born in the USA" and Michelle has a new children's TV called "Waffles + Mochi."