Pop Culture
Maisie Williams opens up about the complicated feelings of a traumatic childhood
'When does joy come for me?'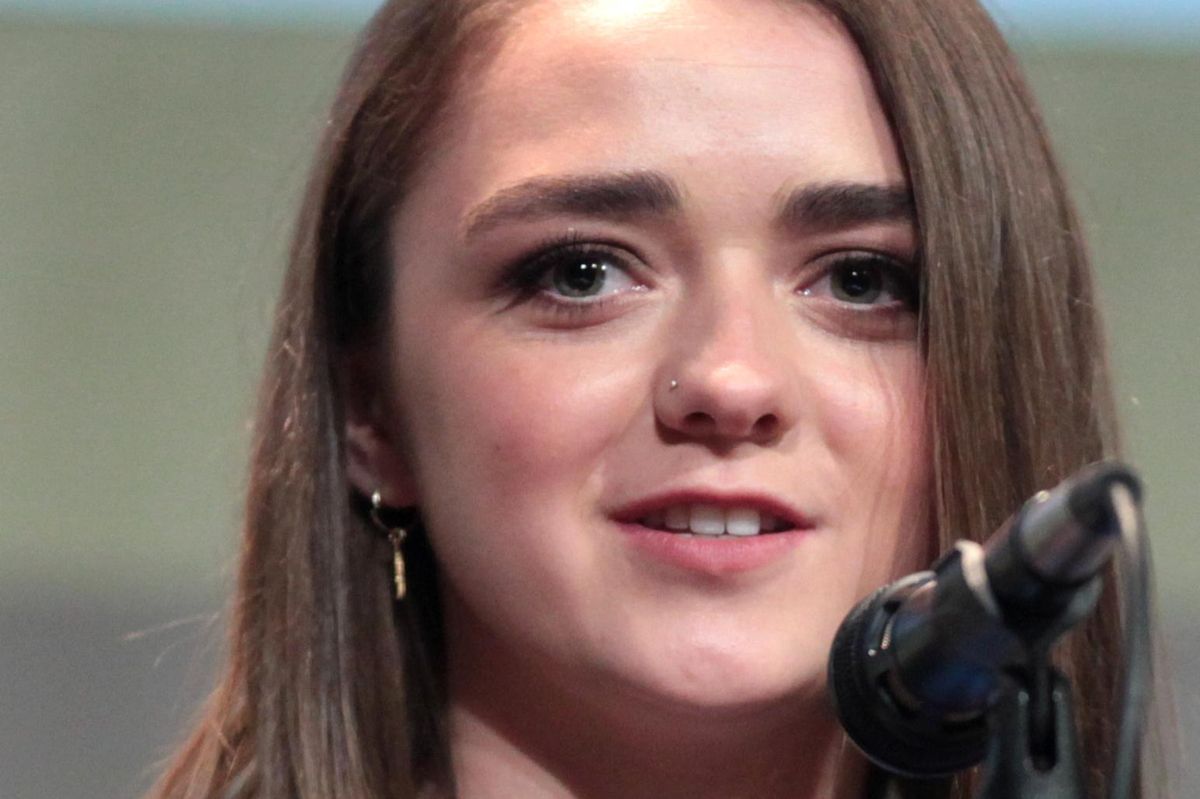 Parents are often our first source of love and safety. But sometimes, they are the exact opposite. The pain of having an unstable parent can be hard to understand within ourselves, even harder to explain to others and nearly impossible to fully process without some kind of help.
Maisie Williams, best known for her role of Arya Stark on HBO's "Game of Thrones" series, recently opened up about the "traumatic" relationship she shared with her father on an episode of the podcast series "Diary of a CEO."
---
Though she didn't delve too deeply into specific details (to protect her siblings), her words depict complex emotions often felt by those who grew up with childhood stress—including confusion, loneliness, self-loathing and a loss of trust not only in other people, but in themselves and the world as a whole.
"A lot of the traumatic things that were happening I didn't realize that they were wrong," she told host Steven Bartlett. It wasn't until her teacher began expressing concern about her home life at the age of 8 that she thought something might be going on.
"She was saying, like, 'What's wrong?' you know, like, 'What's happened? Are you hungry?' ... 'Did you eat breakfast?' I said, 'No.' And she said, 'Oh, why no?' And I said, 'We just don't have any breakfast,'" she recalled, saying that "it was the first time that all of the doors were open and all of these things that we were experiencing were out on the table."
The Painful Past Of A @GameOfThrones Star.@Maisie_Williams was cast in the biggest tv show in the world at 12 years old.

But uncovering her excruciatingly painful & traumatic childhood with such vulnerability is what really blew me away.

Out Now 👉🏽 https://t.co/xa96TsdXRe pic.twitter.com/X8MwSbhfxR

— Steven Bartlett (@SteveBartlettSC) September 26, 2022
After that interaction, Williams began to compare herself to her classmates, wondering why other kids didn't feel the way she did. "I would look around at other kids and be like, 'where does that joy…when does that come for me?'" Childhood trauma can hardwire the brain for chronic depression. However, since depression sets in so early in life, those symptoms might not seem out of the ordinary until later in life, and often not without the professional guidance of a therapist.

Instead of acknowledging her father's role in her pain, Williams blamed herself for it, thinking that something must be "inherently wrong" with her. She's not alone in her reasoning. Kids tend to blame themselves for their parents actions and moods.
Eventually, Williams was separated from her father, and even though it was the best thing for her, it wasn't without its own complications.
"I was so glad I didn't have to see my dad anymore, but it was against everything I'd ever known. You still care a lot about that person, or the pain that led to those very, very poor decisions," she recalled.
Williams added that "you can feel so liberated and free and at the same time that impending doom is kind of still there." The unfair truth is that childhood trauma often has lifelong effects. Without healthy caregivers to set an emotional foundation of security, it can be a Herculean effort to recondition a sense of safety in order to live without constant anxiety and dread. As Williams put it, "all your problems don't just go away" after being pulled out of a harmful situation. There's still psychological wounding that needs healing.
Williams is not the only celebrity who has used her fame to raise awareness around these issues. Jenette McCurdy wrote "I'm Glad My Mom Died," a memoir that details her troubled relationship with her mother. Hayden Panetierre recently spoke on "Red Table Talk" about having to give up custody of her daughter, offering perspective from that of the parent who must let go in order to really do what's right by their child. Hopefully this inspires others to speak about these things. Nothing about dysfunctional family dynamics is easy, but being able to communicate these challenges helps it not be such an alienating task.
You can watch the full interview below: