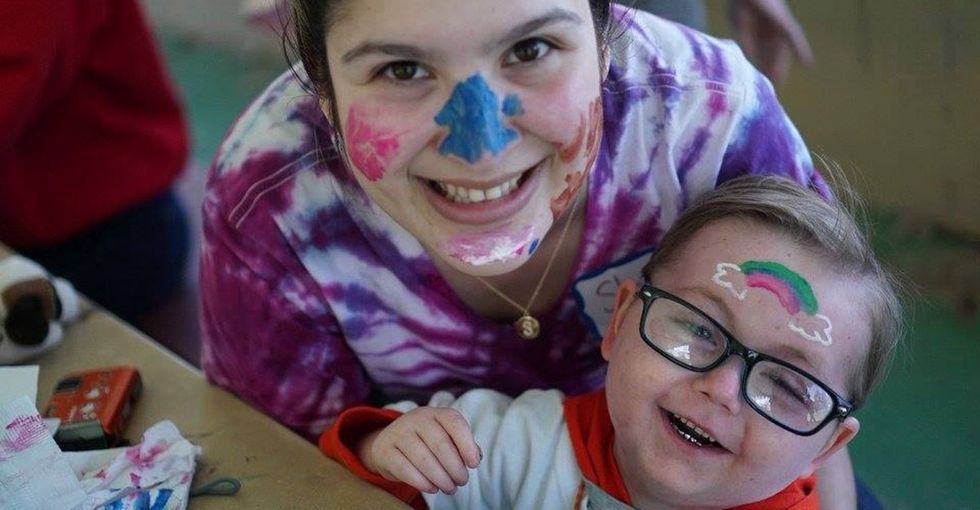 True
Northwestern Mutual
It was "Camplympics" and Chris was a finalist in the pool-noodle javelin toss.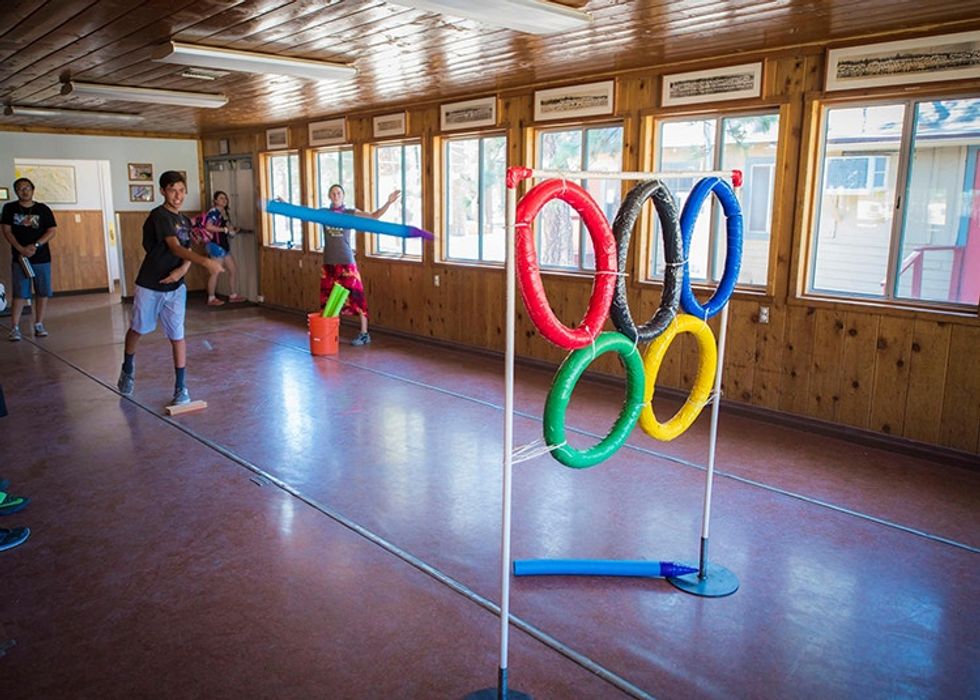 A camper participates in the javelin event during Camp Ronald McDonald for Good Times' "Camplympics." Photo via Dean Reyes/Camp Ronald McDonald for Good Times/Facebook.
Chris is blind, the result of eye cancer, but that wasn't stopping him from participating in this fun event at Camp Ronald McDonald for Good Times.
---
His camp counselor, Bear, was standing behind the rings, snapping his fingers so that Chris could hear the distance and area where he was to toss the javelin.
"The whole dining hall was quiet," says Fatima Djelmane, development director of the camp. "It was close to 200 people there, between the campers and the counselors, and it was just completely silent."
Everyone was waiting with bated breath. Chris threw the javelin three times through the hoops.
The crowd roared. Chris had just won the bronze medal.
"It was a huge moment, where everyone was shouting and so excited and crying because they had witnessed something amazing," Djelmane says. "It just shows the partnership between [him] and his counselor and the support that he received from the whole community."
That's what makes this camp so great. We might take "just being a kid" for granted, but they don't.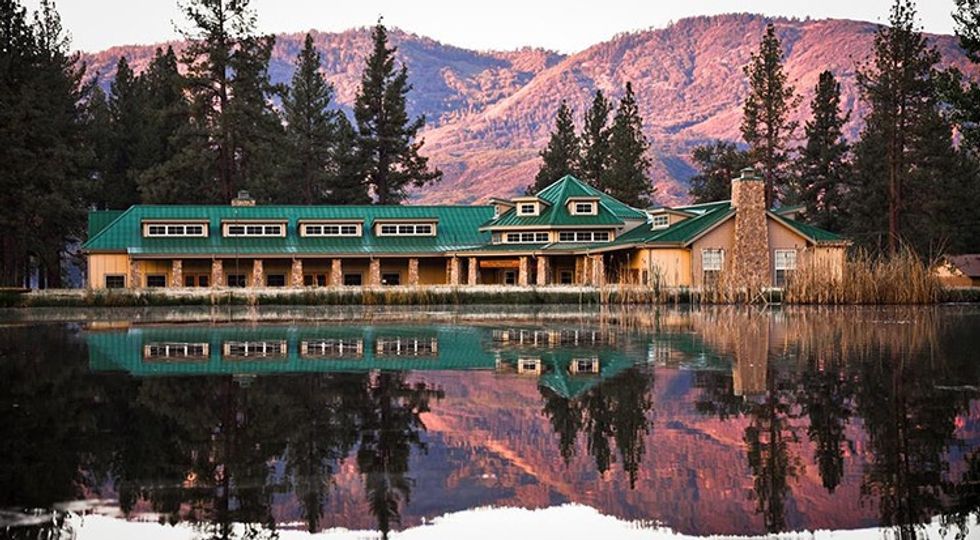 Jessica Henke dances with one of her campers at a camp dance. Photo via Josh Pham.
"I learned to be intentional and to be present in the moment," Henke says of her experience. "You can become super close with people in the matter of a few days or hours. I made some really good friends there."
It just goes to show that giving back to the community can do just as much good for the giver as it does for the receiver.