More
It took Moby three tries but he finally figured out how to apologize for lying about dating Natalie Portman.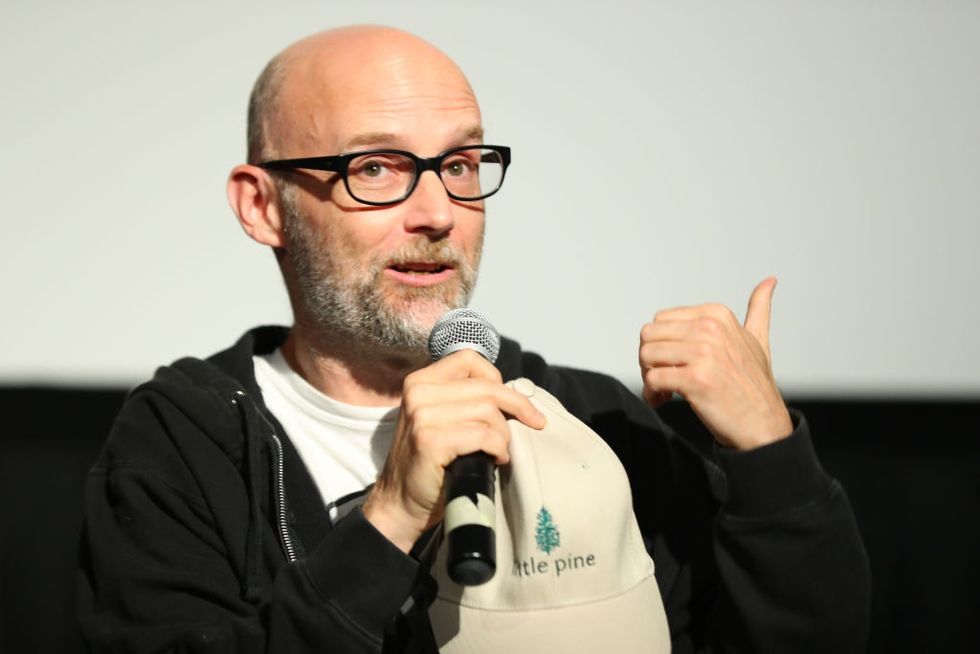 Photo by Joe Scarnici/Getty Images
Celebrities, especially celebrity men, continue to struggle with the elusive correct way to apologize. Unfortunately, Moby is no exception. And even though his first "apology" was very problematic, his second and third attempts are getting us closer to something that shouldn't be complicated at all.
Remember in elementary school when someone would hold your hand and say that meant you two were dating? Apparently, that happens with adults, too.
Moby has recently apologized for what happened when he claimed he dated Natalie Portman. "As some time has passed I've realized that many of the criticisms leveled at me regarding my inclusion of Natalie in Then It Fell Apart are very valid. I also fully recognize that it was truly inconsiderate of me to not let her know about her inclusion in the book beforehand, and equally inconsiderate for me to not fully respect her reaction," Moby wrote in an Instagram post.
---
The major problem with Moby's apology is he fails to state that the two never dated.
[rebelmouse-image 19561932 dam="1" original_size="702x766" caption="Instagram" expand=1]Instagram
In his memoir Then It Fell Apart, Moby claimed he briefly dated Portman. "For a few weeks I had tried to be Natalie's boyfriend, but it hadn't worked out. I thought that I was going to have to tell her that my panic was too egregious for me to be in a real relationship, but one night on the phone she informed me that she'd met somebody else. I was relieved that I'd never have to tell her how damaged I was," Moby wrote. He says at the time she was 20, and he was 33.
There are many things wrong with Moby's story, starting with the fact that it never actually happened.
Portman called Moby out in an interview with Harper's Bazaar. "I was surprised to hear that he characterized the very short time thatI knew him as dating because my recollection is a much older man being creepy with me when I just had graduated high school," she said. Portman also pointed out that at the time she was 18, and not 20. Creepy, much?
Instead of saying sorry, Moby essentially lashed out. Moby posted a two of them together on Instagram.  He's not wearing a shirt. She's wearing a look that says, "I'm in no way comfortable with this." Moby then referred to Portman's statements as something he read in a"gossip piece," doubling down that the description of events in his book are "accurate." He also got mad at the people calling him out, saying, "sincerely, what should I do when people believe accusations and not evidence?"
Moby should have just apologized and moved on when Portman called him out initially. The only thing worse than claiming you dated an 18-year-old when you didn't is doubling down on the statements, then accusing said former 18-year-old of "actively misrepresent[ing] the truth."
After his botched earlier faux apologies, Moby announced that he was taking a break from social media. That's probably a wise move but it doesn't change the fact that he took an unfortunate situation and made it worse with a selfish and arrogant response.
It's a few steps away from calling a woman a bitch because she turned you down, or harassing someone in to dating you. However, it is great to see that Moby apologized for the way he made Portman feel.
For anyone taking notes, there's a really simple and effective way to apologize.
"I'm sorry."
That's it. It's really not that complicated.