popular
Incredibly flexible MMA fighter performs the splits to avoid sitting next to maskless rider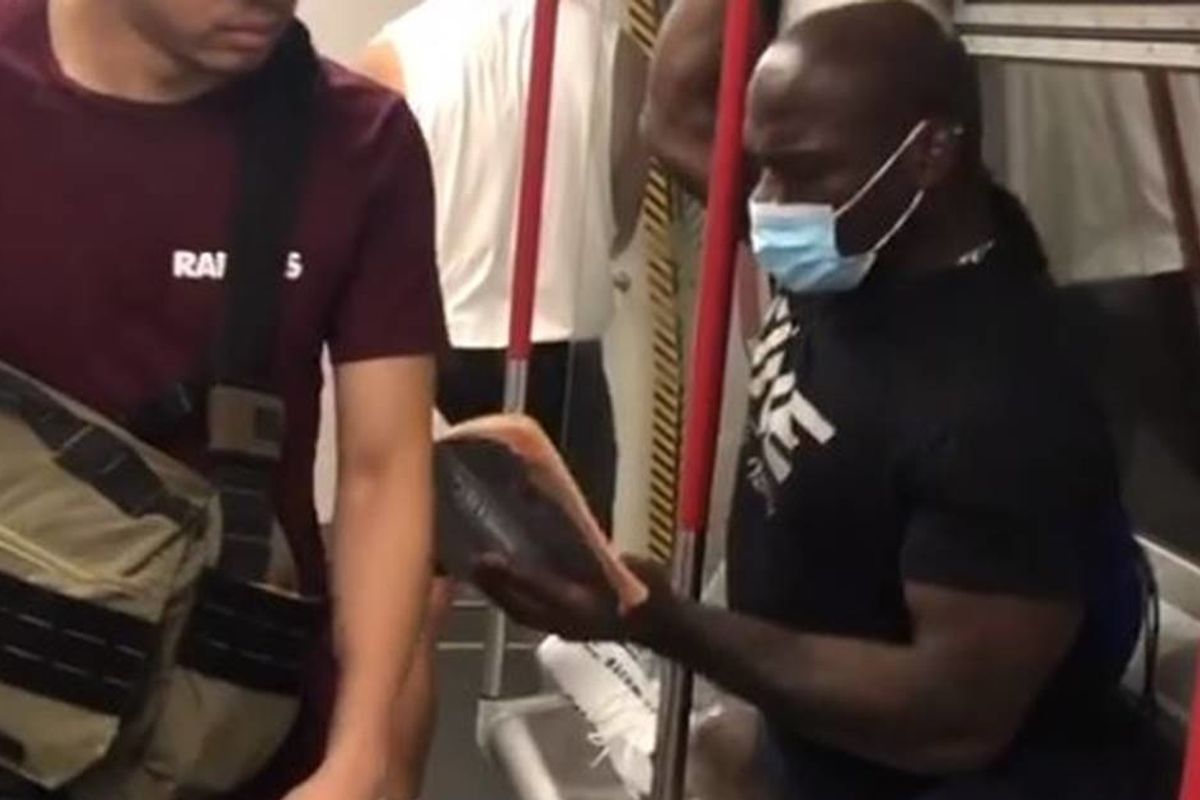 via Alain Ngalani / Instagram
MMA fighter Alain "The Panther" Ngalani posted a video to Instagram on Thursday demonstrating the importance of wearing a mask on public transportation and it's received over 86,000 likes.

In the video shot on a Hong Kong train, a maskless rider attempts to sit next to the four-time kickboxing and Muay Thai World Champion as he's reading a book. But the fighter refuses to allow him to sit down by doing the splits so his legs cover the entire row of seats.
"If you are not wearing a mask in public transport, keep your distance! Don't argue with me," Ngalani wrote on the post.
---
Masks are mandatory on public transportation throughout most of the United States because, according to studies, people are 19 times more likely to catch COVID-19 indoors compared to an open-air environment.
According to a UC Davis study, wearing a mask decreases the chances of contracting COVID-19 by 65%.
"Everyone should wear a mask," Dean Blumberg, chief of pediatric infectious diseases at UC Davis Children's Hospital, said in a statement. "People who say, 'I don't believe masks work,' are ignoring scientific evidence. It's not a belief system. It's like saying, 'I don't believe in gravity.'
"People who don't wear a mask increase the risk of transmission to everyone, not just the people they come into contact with," Blumberg added. "It's all the people those people will have contact with. You're being an irresponsible member of the community if you're not wearing a mask. It's like double-dipping in the guacamole. You're not being nice to others."