Family
If you spot a 'sensory room' at a sports stadium, you likely have this couple to thank.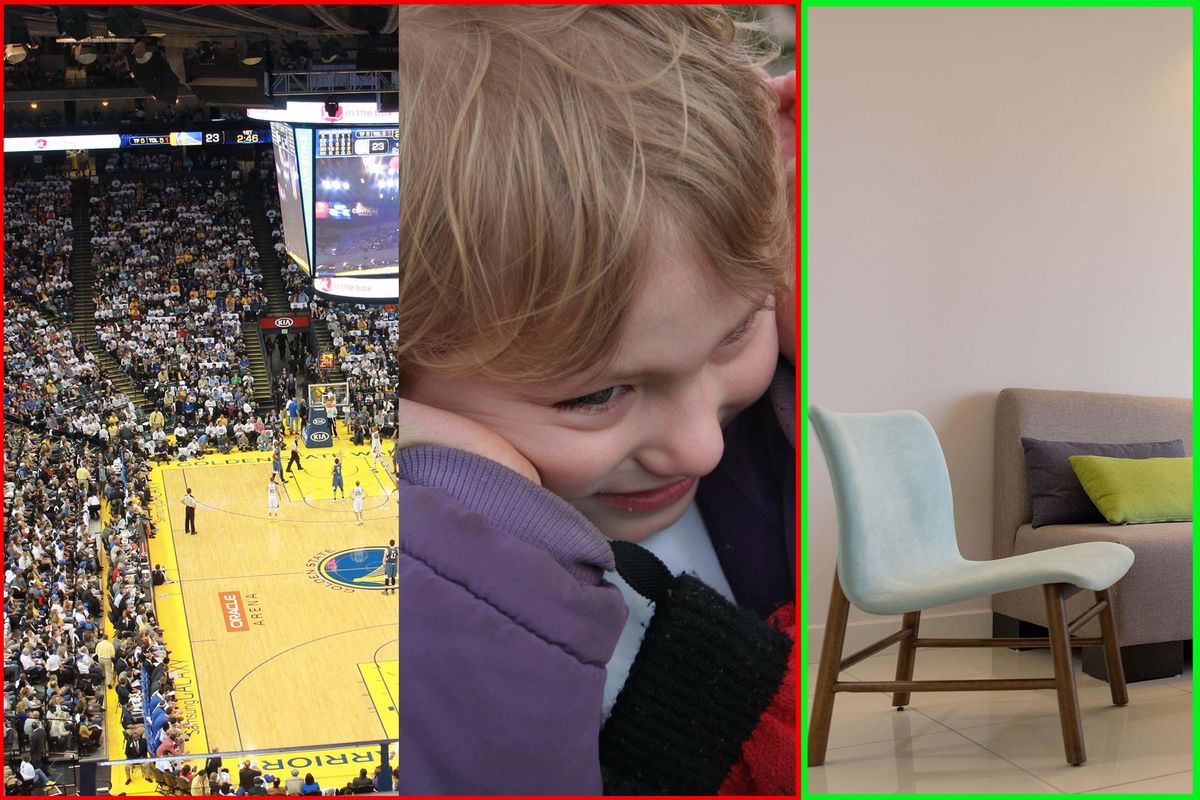 Images from Pixabay.
When Julian Maha and Michele Kong's first child was diagnosed with autism, their world turned upside down.
Maha and Kong's son Abram was an easy, delightful, precocious baby at first. Around age 2, his behavior suddenly changed. He stopped talking. He stopped sleeping. He cried inconsolably half the night.
Though they are both physicians themselves, his parents were at a loss. They consulted several doctors, finally landing an appointment with one of the top speech delay specialists in the country.
---
After a short examination, the doctor abruptly delivered the daunting news: Abram has autism. He would probably never speak, never say, "I love you." And the doctor's opinion was that there was a good chance Maha and Kong would end up institutionalizing him because he was only going to get worse.
Maha and Kong were stunned.
"It was as if someone had dropped a bomb in our lives, and we were just standing there holding the pieces," Maha said in a TED Talk (video link below.) Abram's diagnosis changed everything — including what would become the couple's life calling.
Maha and Kong quickly learned that families affected by autism often feel isolated and excluded from society.

The couple found themselves thrust into a whole new world, and soon discovered that many parents of kids with autism find themselves with little social support.
Some people with an autism spectrum disorder are nonverbal completely or just at times, which can make communication difficult. The vocalizations that sometimes come with autism can be unnerving to people without autism who are unfamiliar with them. Too many noises, lights, people, or other stimuli can push people with autism into sensory overload, which can lead to meltdowns.
And then there are the assumptions. Because they communicate differently, people with autism are often perceived to be unintelligent or unfeeling.
However, Maha and Kong realized that many of society's perceptions of autism are simply wrong. People with autism are often highly intelligent and experience a full range of emotions. Many absolutely can and do feel and understand — it's just that sometimes, they just can't show it in ways that most of us without autism understand.
Maha and Kong believe that many of these prejudices can be dissolved through awareness, acceptance, and inclusion. So they set out on a major mission.
They founded KultureCity, an all-volunteer nonprofit that advocates for acceptance and inclusion of people with autism — and helps make it happen.
Based out of Birmingham, Alabama, where Maha and Kong live, KultureCity seeks to transform our society to be accepting and inclusive of neurodiversity.
"Everyone's aware of autism now," says Maha. "I think it's the next step of acceptance and inclusion that's really going to start making changes for so many kids."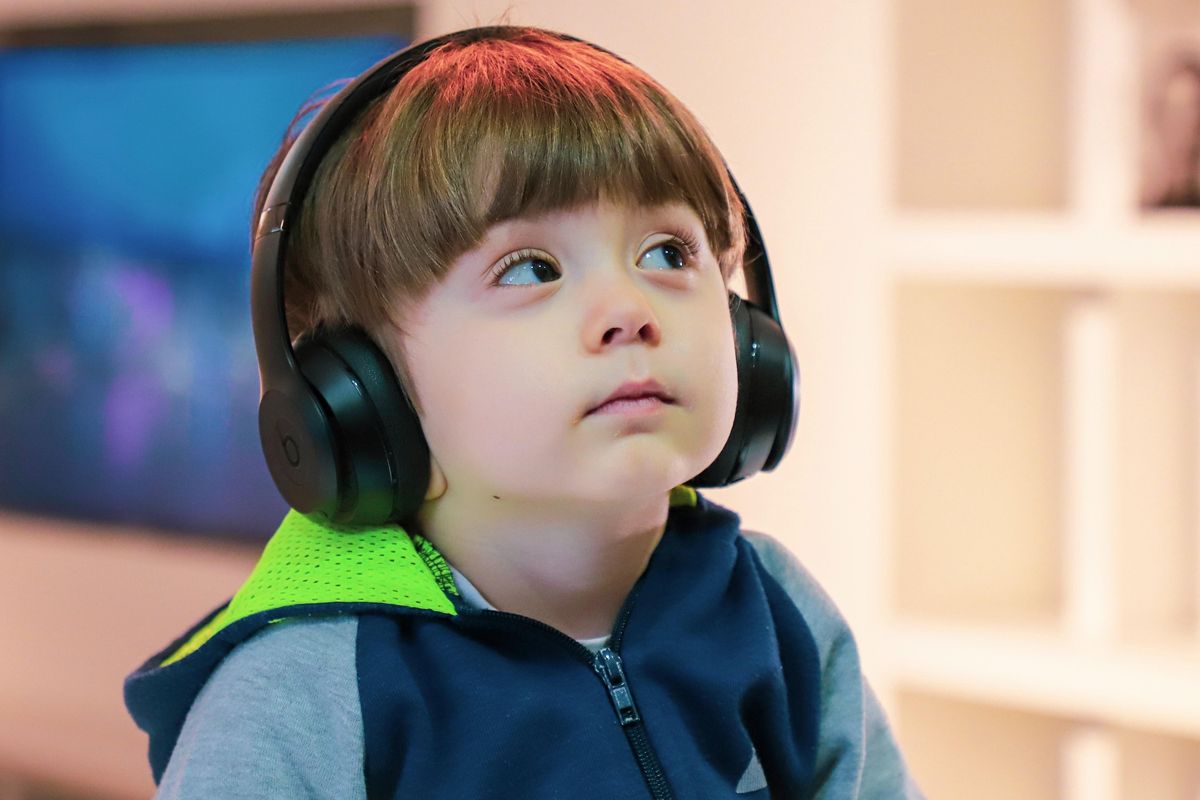 Noise-cancelling headphones can help a child with autism in sensory overload.
Photo by
Alireza Attari
on
Unsplash
KultureCity works toward that goal by training people in guest service positions on how to interact with guests with sensory processing differences. They also help make spaces more inclusive through minor adjustments and accommodations. The training is the most important thing, though, Maha says. When non-autistic people know what to expect and have tools for interacting with someone who may hit sensory overload, everyone's experience is more positive.
KultureCity has helped create sensory-inclusive spaces at more than half of NBA stadiums, in addition to other venues.
The organization works with zoos, aquariums, professional sports venues, and other public spaces around the country to help them be more sensory-inclusive.
Maha points out that there's a difference between a sensory-friendly space or event and a sensory-inclusive one. A sensory-friendly space provides lower noise levels and crowds, but such accommodations might hinder the experiences of others. A sensory-inclusive space provides accommodations that have little to no impact on anyone else, but make a big difference for people prone to sensory overload.
Such an accommodation might be a room where people can escape the crowds and noise in a sports stadium, for example. Or it could be a grab bag filled with things like noise-cancelling headphones, stimming tools, and weighted lap pads (which can help people feel grounded).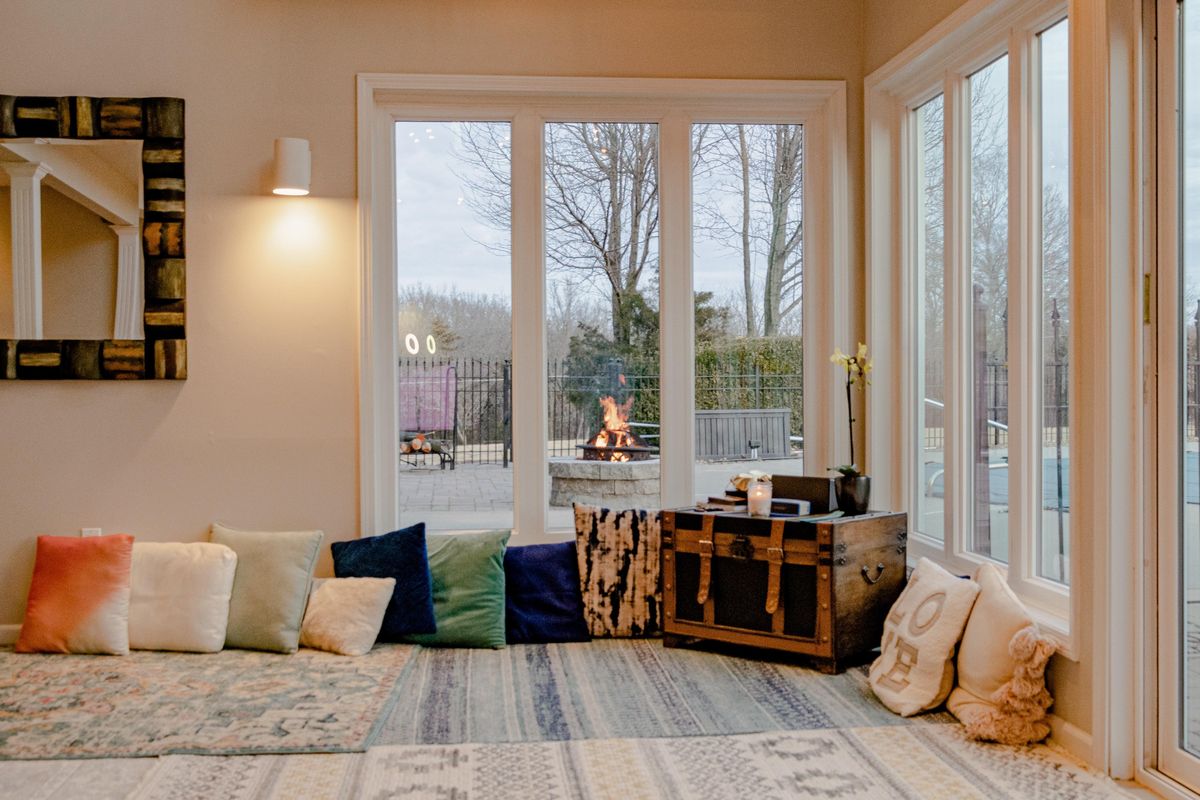 Calm lighting, minimal decor, and various grounding activities give people a respite from sensory overload.
Photo by
Ralph (Ravi) Kayden
on
Unsplash
It can be a challenging diagnosis, but Maha wants people to know that people with autism are no different from your children or loved ones who don't have it.

"They view the world differently and they take in the world differently from us, but their wants and needs are still similar," Maha notes. "They still seek acceptance and inclusion, they want to be part of the community, and it's our mission to help embrace them regardless of their differences."