via David Lavaux / Facebook and Google
A farmer in Belgium has caused an international incident by inadvertently redrawing the border between Belgium and France. The farmer moved a border stone that stood on the grounds for over 200 years because it was blocking his tractor.

The two countries share a 390-mile border that was established under a treaty signed in 1820.
The stone, marked 1819, was put in place four years after the defeat of Napoleon at the Battle of Waterloo. Nearly 50,000 soldiers died in the battle that would determine the border.
However, for the farmer, it was much more important for him to be able to move his tractor than to protect the integrity of the Franco-Belgium border.
Two weeks ago, a historian was taking a walk through the Belgian village of Erquelinne and saw that the stone had been moved seven-and-a-half feet. The redrawn border expanded Belgium and diminished France by about 3,200 square feet.
David Lavaux, the mayor of Erquelinnes, was amused by the farmer's actions, but asked him to please move it back to avoid creating a "diplomatic incident."
"We have no interest in expanding the town, or the country. He made Belgium bigger and France smaller. It's not a good idea," Lavaux told the French TV channel TF1. "I was happy, my town was bigger. But the mayor of Bousignies-sur-Roc didn't agree."

Bousignies-sur-Roc lies on the French side of the border and is home to around 400 people.
"If [the farmer] shows goodwill, he won't have a problem, we will settle this issue amicably," Lavaux added.
Lavaux knows exactly where the stone should be moved to keep the original border intact. "We know exactly where the stone was before, right next to a tree," Lavaux told CNN. "In 2019, during the 200th anniversary, they were geo-localized very precisely."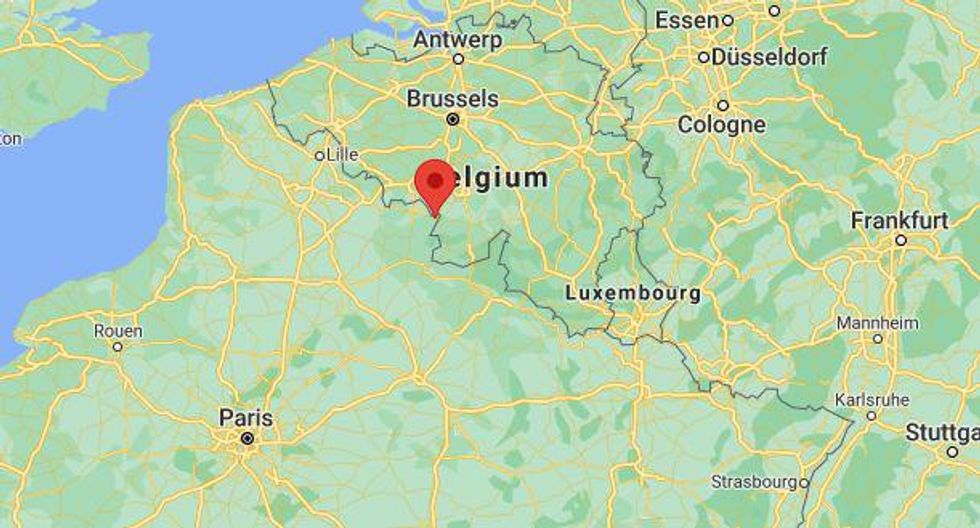 via Google
If the farmer refuses to move the stone back to its original position, it may cause some tension between the two countries. The problem would have to come before the Belgian foreign ministry. The ministry would then have to call a summit of the Franco-Belgian border commission to determine exactly where the stone goes.

The commission has been dormant since 1930.
"We should be able to avoid a new border war," Aurélie Welonek, the mayor of Bousignies-sur-Roc, a French town the borders Belgium, said, citing the fact that the two countries get along much better than they did during Napoleon's reign.
"Our two countries get along well, so there were no great concerns at this point," she said. "I fully trust my Belgian counterpart who did what was necessary with the farmer. We asked him to move the stone back, and should he not cooperate, then the Ministry of Foreign Affairs would get involved."
Let's hope that the farmer does what's right and moves the border stone back where it belongs. Or, maybe he can petition the Fracno-Belgium border commission to find a way for him to drive his tractor without having to redraw the map of Europe.
Courtesy of CeraVe
True
"I love being a nurse because I have the honor of connecting with my patients during some of their best and some of their worst days and making a difference in their lives is among the most rewarding things that I can do in my own life" - Tenesia Richards, RN

From ushering new life into the world to holding the hand of a patient as they take their last breath, nurses are everyday heroes that deserve our respect and appreciation.
To give back to this community that is always giving so selflessly to others, CeraVe® put out a call to nurses to share their stories for a chance to be featured in Heroes Behind the Masks, a digital content series shining a light on nurses who go above and beyond to provide safe and quality care to patients and their communities.
First up: Tenesia Richards, a labor and delivery nurse working in New York City who, in addition to her regular job, started a community outreach program in a homeless shelter that houses expectant mothers for up to one year postpartum.
Tenesia | Heroes Behind the Masks presented by CeraVe www.youtube.com
Upon learning at a conference that black mothers in the U.S. die at three to four times the rate of white mothers, one of the widest of all racial disparities in women's health, Richards decided to take further action to help her community. She, along with a handful of fellow nurses, volunteered to provide antepartum, childbirth and postpartum education to the women living at the shelter. Additionally, they looked for other ways to boost the spirits of the residents, like throwing baby showers and bringing in guest speakers. When COVID-19 hit and in-person gatherings were no longer possible, Richards and her team found creative workarounds and created holiday care packages for the mothers instead.
"The packages were personalized to each mother with their names, a hand-written love note from the nursing team and items based on their pregnancy stage (which trimester, pregnant/postpartum) including newborn items (bottles, pacifiers, diapers, wipes, toiletries), toiletries and maternity clothes from the mother, as well as self-care items (journal, uplifting reading books, aromatherapy). My favorite part of the care package was hand-made quilts created by an 80+ [year old] retired doctor."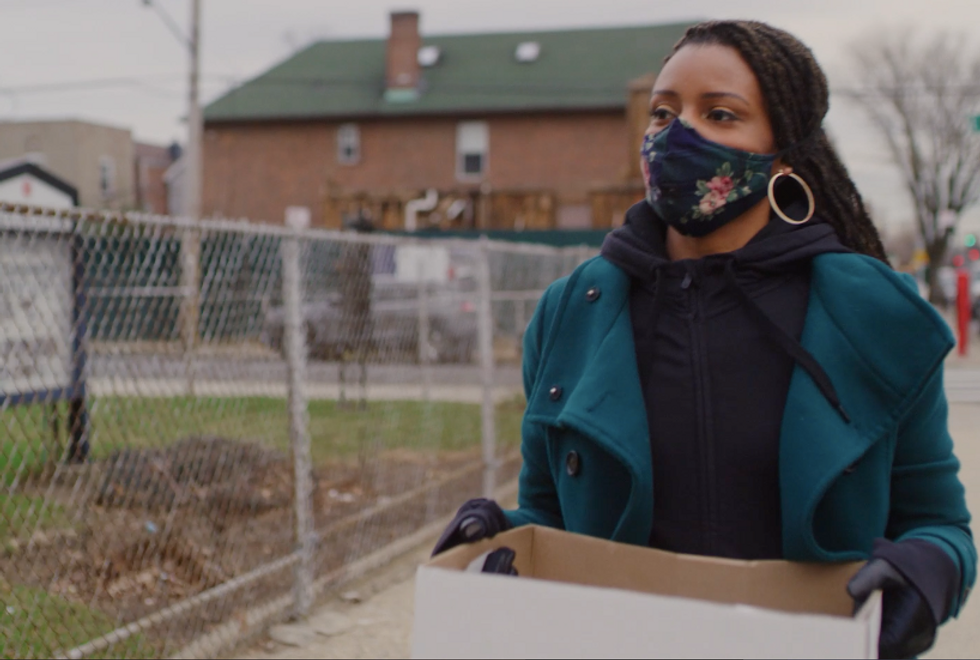 Courtesy of CeraVe
Continuing with her service, Richards is currently working on starting a non-profit organization, Our Mommas Heal, an expansion of the work that she's already doing in the community. "Our goal is to be the advocates for these at-risk mothers by connecting them to the necessary resources to ensure they have a high-quality, safe, equitable, uncomplicated pregnancy and delivery: education, other organizations like nurse family partnership, vetted health care providers," said Richards.

As a dermatologist-developed brand rooted in the medical community, CeraVe® is committed to supporting and celebrating healthcare professionals like Nurse Richards. Richards' story is the first of four we'll be sharing in the coming weeks.
As part of its commitment to nurses, CeraVe® is also a proud sponsor of the ANA Enterprise and their Healthy Nurse, Healthy Nation™ initiative, a movement designed to transform the health of the nation by improving the health of the nation's 4.2 million registered nurses. Through the initiative, ANA is connecting and engaging with nurses to inspire them to take action in five key areas: activity, sleep, nutrition, quality of life, and safety.
Additionally, over the past year, CeraVe® has donated more than 500,000 products to hospitals to help provide therapeutic skincare relief to healthcare workers and is continuing the product donation efforts. Nurses looking to engage with the brand and learn more about these initiatives can join the Shift Change: Nurse Essentials Facebook group, an online community hosted by CeraVe® where nurses come together for personal and professional empowerment.
To see more stories about nurse heroes, visit www.heroesbehindthemasks.com/.

Get stories worth sharing delivered to your inbox