True
Shanda Lynn Poitra was born and raised on the Turtle Mountain Reservation in Belcourt, North Dakota. She lived there until she was 24 years old when she left for college at the University of North Dakota in Grand Forks.

"Unfortunately," she says, "I took my bad relationship with me. At the time, I didn't realize it was so bad, much less, abusive. Seeing and hearing about abusive relationships while growing up gave me the mentality that it was just a normal way of life."
Those college years away from home were difficult for a lot of reasons. She had three small children — two in diapers, one in elementary school — as well as a full-time University class schedule and a part-time job as a housekeeper.
"I wore many masks back then and clothing that would cover the bruises," she remembers. "Despite the darkness that I was living in, I was a great student; I knew that no matter what, I HAD to succeed. I knew there was more to my future than what I was living, so I kept working hard."
While searching for an elective class during this time, she came across a one-credit, 20-hour IMPACT self-defense class that could be done over a weekend. That single credit changed her life forever. It helped give her the confidence to leave her abusive relationship and inspired her to bring IMPACT classes to other Native women in her community.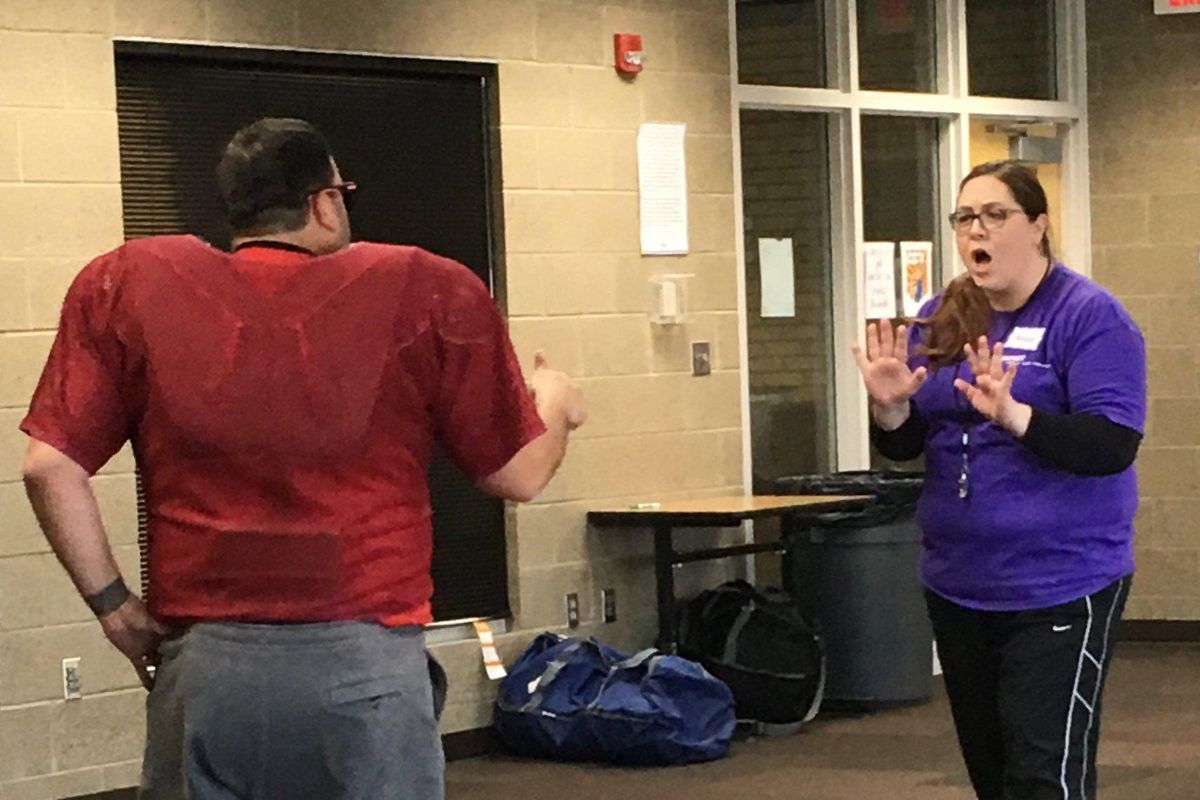 I walked into class on a Friday thinking that I would simply learn how to handle a person trying to rob me, and I walked out on a Sunday evening with a voice so powerful that I could handle the most passive attacks to my being, along with physical attacks."
It didn't take long for her to notice the difference the class was making in her life.
"I was setting boundaries and people were either respecting them or not, but I was able to acknowledge who was worth keeping in my life and who wasn't," she says.
Following the class, she also joined a roller derby league where she met many other powerful women who inspired her — and during that summer, she found the courage to leave her abuser.
"As afraid as I was, I finally had the courage to report the abuse to legal authorities, and I had the support of friends and family who provided comfort for my children and I during this time," she says.
A lot of change happened at once. As a newly single mom, she ended up leaving med school and transferring to a tech school to learn a trade. And because she knew what her abuser was capable of, she took a lot of precautions to keep herself and her family safe.
"I worked and studied hard while my children were in daycare and school, spent the evenings cooking & cleaning, and studied again once the children were in bed. After two years of classes, months of clinical rotations, and becoming alumni at the Mayo Clinic in Rochester MN, I graduated as a Surgical Technologist and began working full-time," she remembers.
"It took a couple of years for my nerves to fully relax, but they finally did. It was so amazing to me how empowering it was to advocate for myself, I never stopped."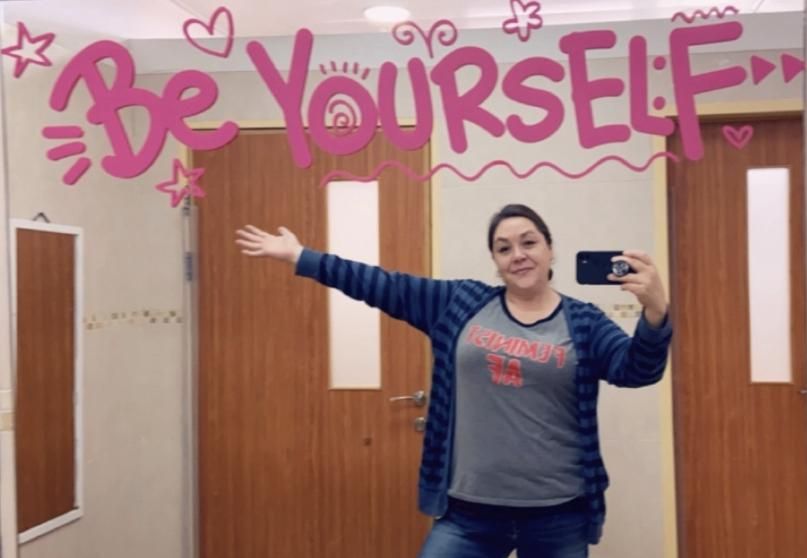 She moved back to the reservation in 2015 to work for the health service and to be around family again.

"Within my first week of being home, I noticed so much violence that I once thought was normal behavior," she says. "One morning, I got a phone call notifying me that my childhood friend was beaten and left for dead by her children's father; she was flown out to the nearest ICU and taken in for surgery for a hematoma in her skull."
"I knew something had to be done about this."
Domestic abuse is a big problem on reservations like Shanda's. More than four in five American Indian and Alaska Native women and men have experienced violence in their lifetime, and more than one in three experienced violence in the past year.
She spoke with several community members about the violence she was seeing, but she found they were quick to blame the victim. That's when it occurred to her: "What if I started a self-defense class for Native women?" Shanda says. So she called up her former instructor, found a group of instructors, and attended another class with her new team. And from there they founded their own chapter.
"IMPACT is being used all over the world, yet has never been available to Indigenous communities until now," she says. "Currently, our team consists of four core members; two suit instructors and two female lead instructors, all Indigenous members of our Turtle Mountain Band of Chippewas. All members are active in empowering our community in many ways."
"During the closing circles in our workshops, we all get to see the strength and transformation these women worked so hard for. We get to see them take their power back from those who hurt them."
And that is why Shanda is being named one of Tory Burch's "Empowered Women" this year. The $5000 donation will be made to IMPACT to help them bring IMPACT to more indigenous communities across the country and further their mission to help Native women recognize and protect themselves from physical violence.
"Empowering women should be as common as knowing how to perform CPR," Shanda says.
"Truth is, I know what it feels like to be on both sides of empowerment. I know the fear, pain, and humiliation that comes with domestic violence, sexual assault, trauma, and PTSD and I recognize it in my students," she continues.
"I also know what it feels like to step out of that proverbial cage. To be able to breathe freely. To speak freely. To walk the earth in a good and healthy way. I wish this freedom and empowerment for every person on earth."
To learn more about Tory Burch and Upworthy's Empowered Women program visit https://www.toryburch.com/empoweredwomen/. Nominate an inspiring woman in your community today!
This article originally appeared on 03.12.15


This is a story about something really exciting.

Before I get into it, let me set the stage by explaining the terrible problem it's solving.

10 years.

That's how long it'll be until the last wild elephants and rhinoceroses are gone.
100 of them are killed every day by poachers.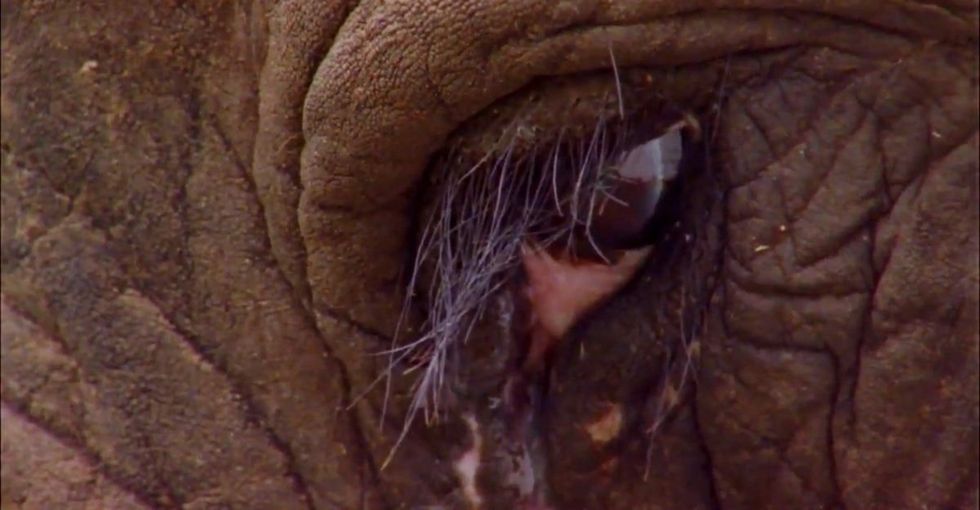 Even though elephants and rhinos are legally protected, the amount of money that can be made from the ivory in their tusks is just too much for some people to resist.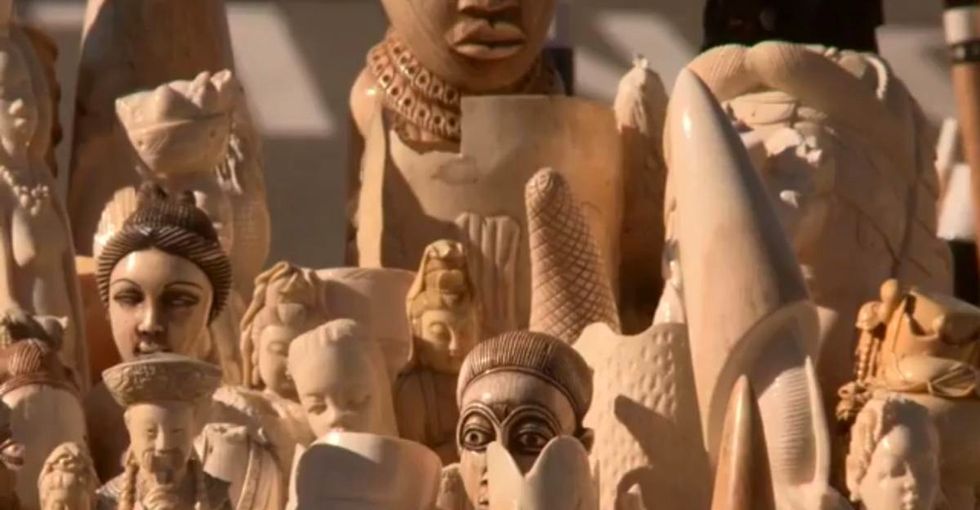 So poachers go after elephants and rhinos in secret. They kill them in out-of-the-way places that are hard to patrol, and they do it at night under the cover of darkness.
Every hour, another elephant or rhino family is broken forever.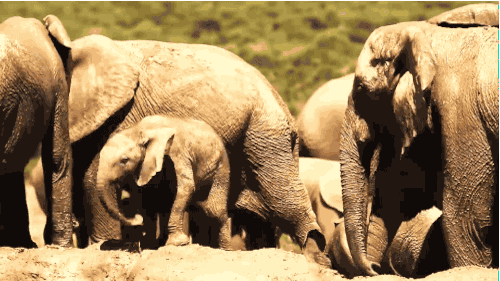 Now the Lindbergh Foundation has come up with an idea about how to stop poachers.

They've been testing their idea for two years now, and it really works.
Air Shepherd uses drones and computers to watch over elephants and rhinos the same way a shepherd protects his sheep.

It's an amazing international, hi-tech system.

The drones in Africa are decked out with normal and infrared cameras that see where the animals — and the poachers — are. Even in the dark of night.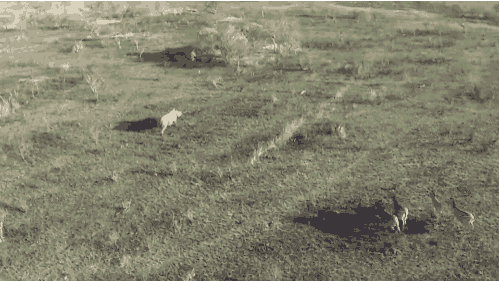 That imagery is sent to computers in the U.S. Using special software, they send back flight plans to the drones that predict where the animals are headed, which keeps the drones on top of the poachers.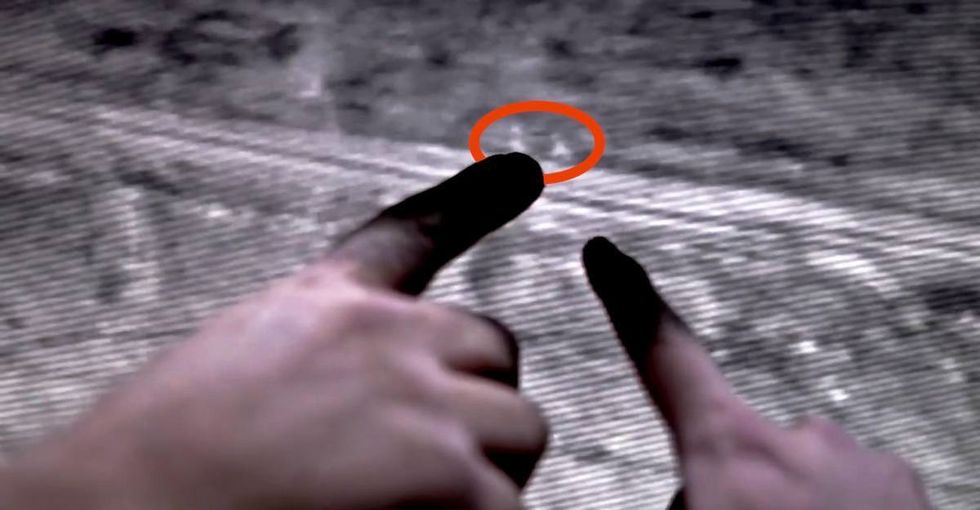 Local rangers are notified, and they sweep in on the poachers.

During the 600 tests they've run so far, precisely zero poaching has occurred.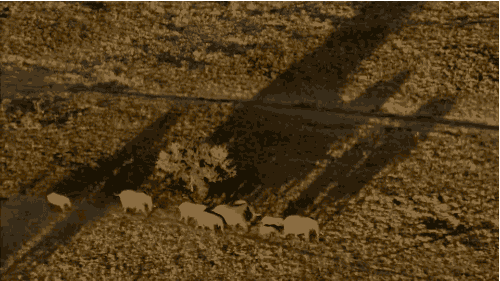 It's a fantastic system.

Seven African countries have already requested help.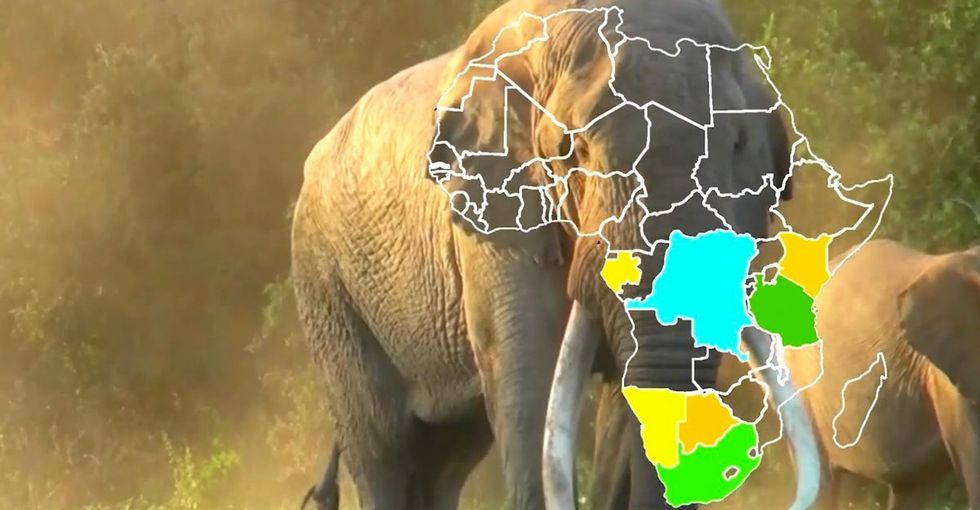 The Foundation has provided the seed money. They need contributions, though, so head over to the Air Shepherd site to see how you can get involved in this amazing project.
Please let your animal-loving friends know about this breakthrough program that could keep elephants and rhinos from going extinct. It's so exciting.
(Unfortunately, the Lindbergh Foundation's video has been removed from YouTube. But here's an NBC News report about the project.)
Get stories worth sharing delivered to your inbox