Top Splash
Heroic Mississippi teen rescues three girls and a police officer from drowning in a river
Talk about being in the right place at the right time!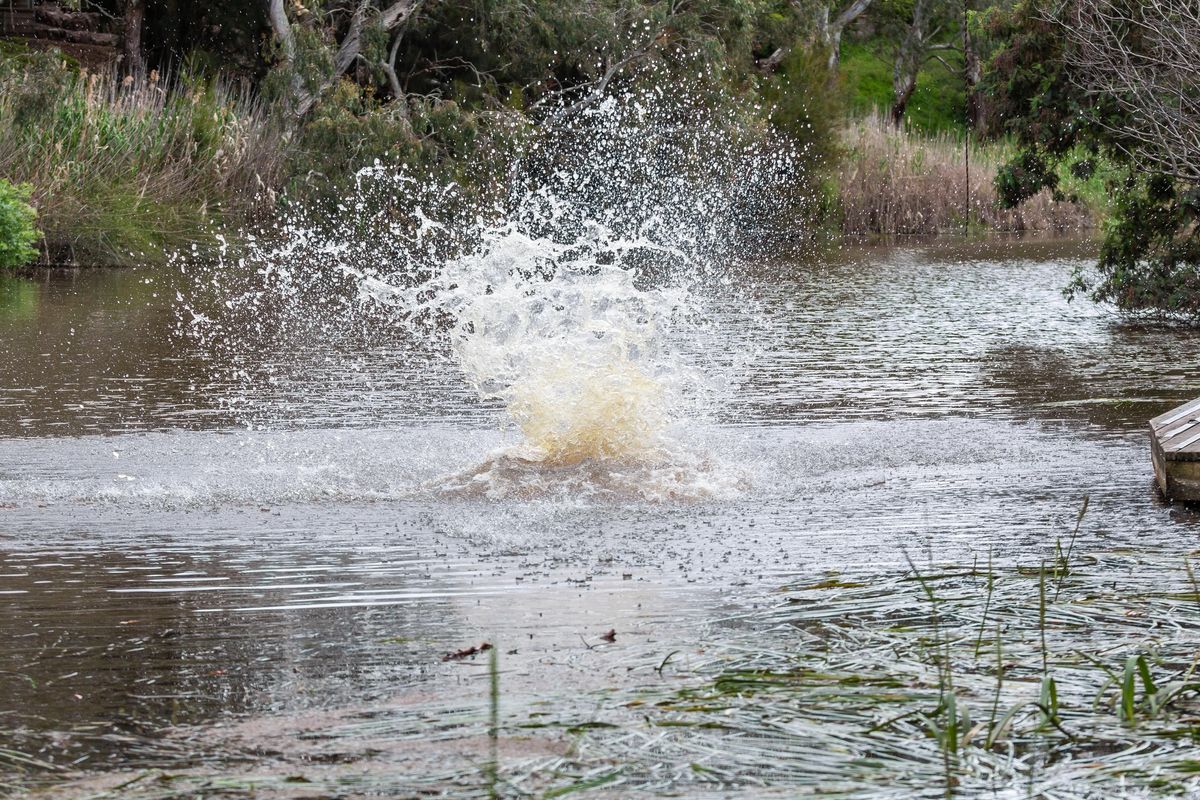 Talk about being in the right place at the right time! Sixteen-year-old Corion Evans was passing by the river when he saw a car drive off the road and into the river with three girls inside, and without hesitation, the teen stripped down to his shorts and jumped in to save them. Amber Spradley at WLOX in Mississippi originally reported on the story.
---
Evans said the car sunk so quickly that he could only see the top of the vehicle sticking out of the water when he went to rescue the other teens. He wasn't alone—his friend Karon "KJ" Bradley jumped in as well to help the girls get to safety. Recalling the brave rescue, Evans told WLOX, "I was just like, 'I can't let none of these folks die. They need to get out the water.' So, I just started getting them. I wasn't even thinking about nothing else."
\u201cHeroic 16 Year Old Mississippi Student Corion Evans saves 3 teenage girls and an officer after the girls drove their car into the River. Corion we salute your efforts and sacrifice! May your compassion & bravery serve as an example to others!\u201d

— Black With No Chaser (@Black With No Chaser) 1657004517
The fast-acting teen not only saved all three girls but in the chaos of the event, he heard someone else calling for help. It turned out to be a police officer who had swum out in response to the scene. After realizing the officer was now in trouble, Evans swam out to bring the officer to shore. How this teen had the stamina to rescue not one, but four people in the dark murky water of the Pascagoula River is beyond comprehension.
If you're from Mississippi then you know that some bodies of water in the state have some grumpy residents that don't take kindly to being disturbed. You're taking your chances on bumping into anything from a jumping carp to an alligator depending on what water you're in, but Evans didn't take the time to consider that he could wind up someone's snack. He was in full hero mode, and the rescued swimmers are thankful.
In his interview with WLOX, Evans explains that he has been swimming since the age of 3 but that early morning he had to put his skills to the test. He told the news station, "I was behind them trying to keep them above water and swim with them at the same time." Later in the interview the teen went on to say, "25 yards out, so it was a lot of swimming. My legs were so tired after. Anything could've been in that water, though. But I wasn't thinking about it."
Thanks to the teens' swimming skills and quick thinking, all four people rescued survived. They were taken to a local hospital and treated. Chief Brandon Ashley of Moss Point Police Department released a statement to WLOX saying, "The police department and I commend Mr. Evans's bravery and selflessness he displayed by risking his own safety to help people in danger. If Mr. Evans had not assisted, it could have possibly turned out tragically instead of all occupants rescued safely."
This kid deserves all of the summer snacks. Heck, he deserves a car and a full scholarship! Pulling four people to safety couldn't have been an easy feat. A summer job as a lifeguard should certainly be in order. It's in his blood. If you're wondering, yes, Evans' mom is extremely proud and the city of Moss Point honored him with a Certificate of Commendation for his actions.