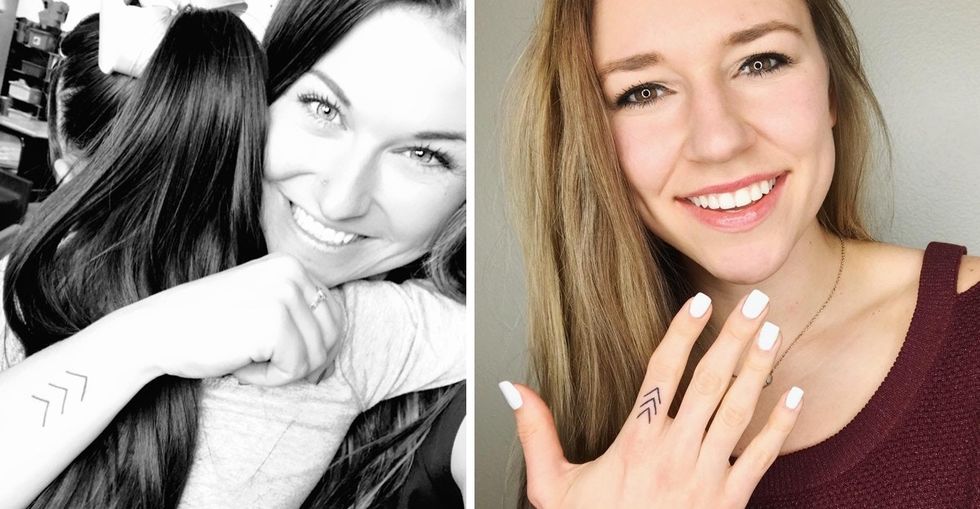 There are a lot of reasons to get a tattoo — to honor a loved one, visualize a spiritual or life goal, or just for the aesthetic appeal.
(They do look pretty cool, after all.)
---
Tattoos can also symbolize that you belong to and identify deeply with a certain group — like the recently famous semicolon tattoo that denotes a person's battle with depression or suicidal thoughts.
Now a group of moms is banding together with their own tattoos that symbolize their family's experience with Down syndrome.
A group of these moms recently met up at a Ruby's Rainbow retreat — a nonprofit that raises funds to get people with Down syndrome the education and training they need to succeed in the world — when they decided to get matching tattoos to commemorate their unique bond.
Designer Mica May was among those in the group, and she came up with a concept on the spot: three arrows stacked on top of one another.
They decided to call it the "Lucky Few" tattoo in reference to a popular book about Down syndrome.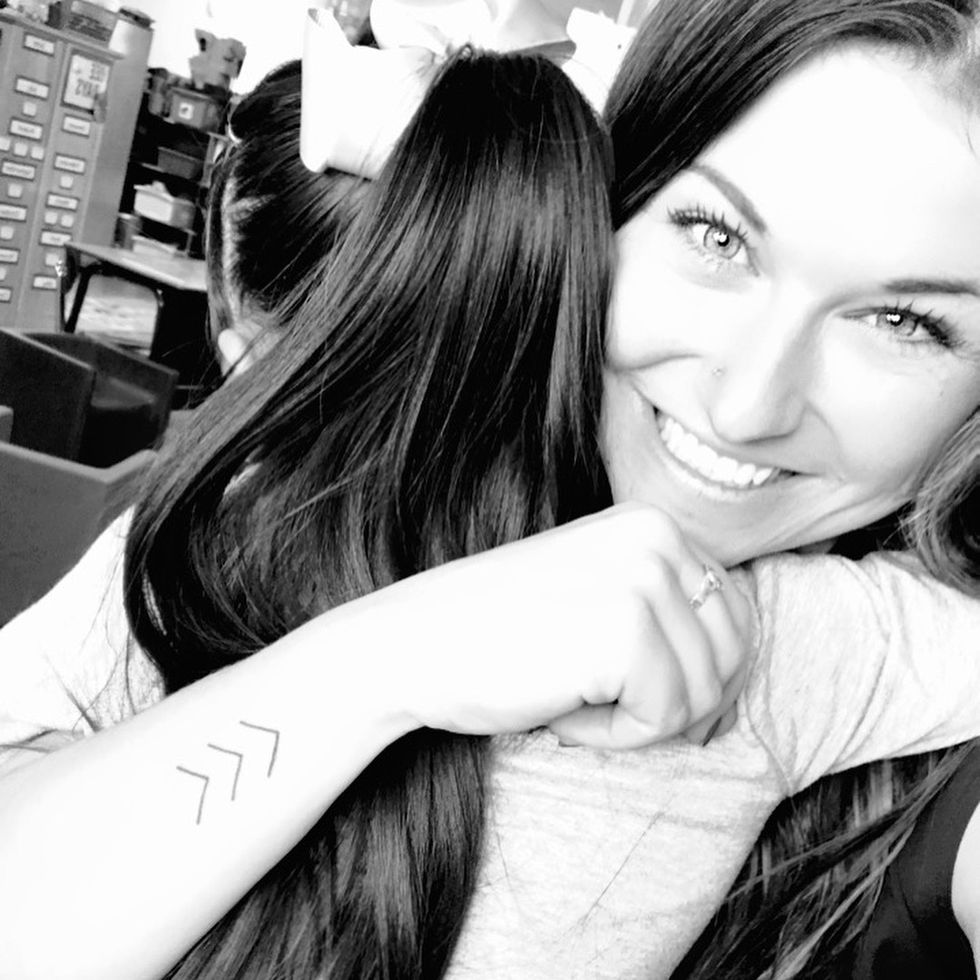 Photo via missdaleyteachessped/Instagram,​ used with permission
In an Instagram post, May wrote that the concept had come to her in a dream, though she initially wasn't sure what it meant.
The other moms noticed that the number three seemed to be incredibly symbolic of Down syndrome, also called trisomy 21, in which children are born with three copies of the 21st chromosome.
This genetic irregularity puts people affected by Down syndrome at greater risk for certain health conditions and presents different challenges for them in the way they learn and move through the world.
Down syndrome affects about 6,000 babies in the United States ever year.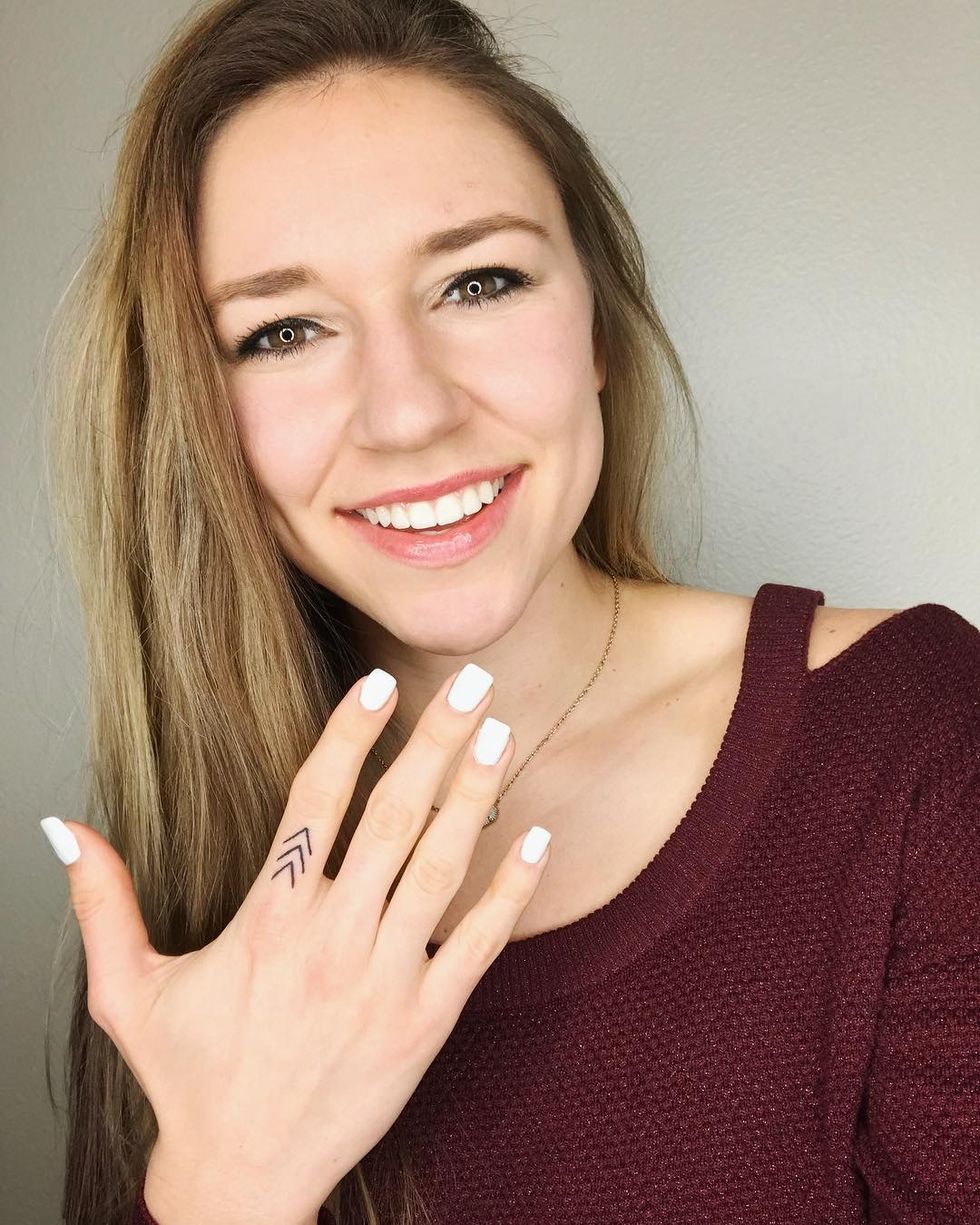 Photo via savannaculpepper.fit/Instagram​, used with permission
Now the movement is going viral, with parents, teachers, and loved ones of people with Down syndrome all over the country joining in.
People who admit they never thought they'd get a tattoo are going under the needle to show their love and support for people affected by the syndrome.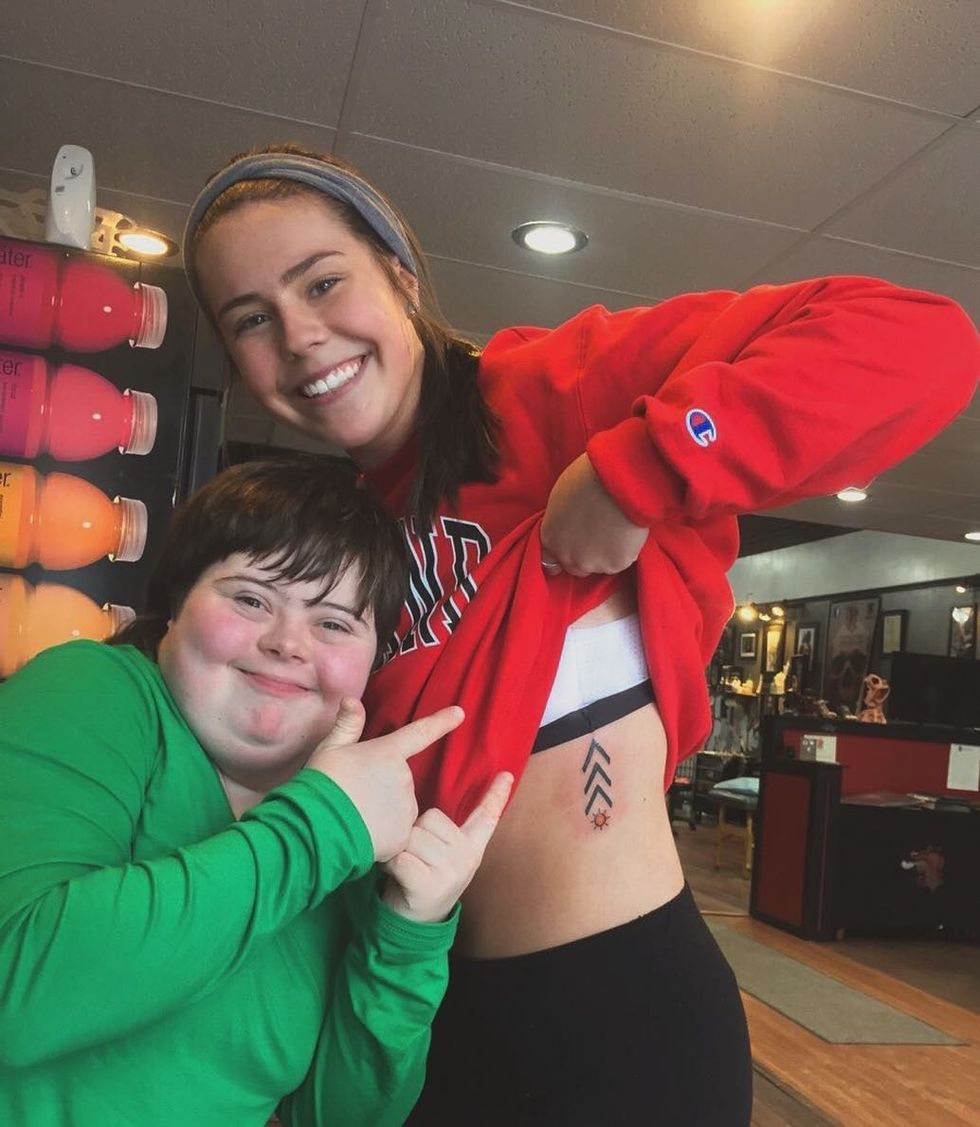 Photo via cay_young_/Instagram, used with permission
Hundreds are taking to Instagram using the hashtag #theluckyfewtattoo to share their photos and stories.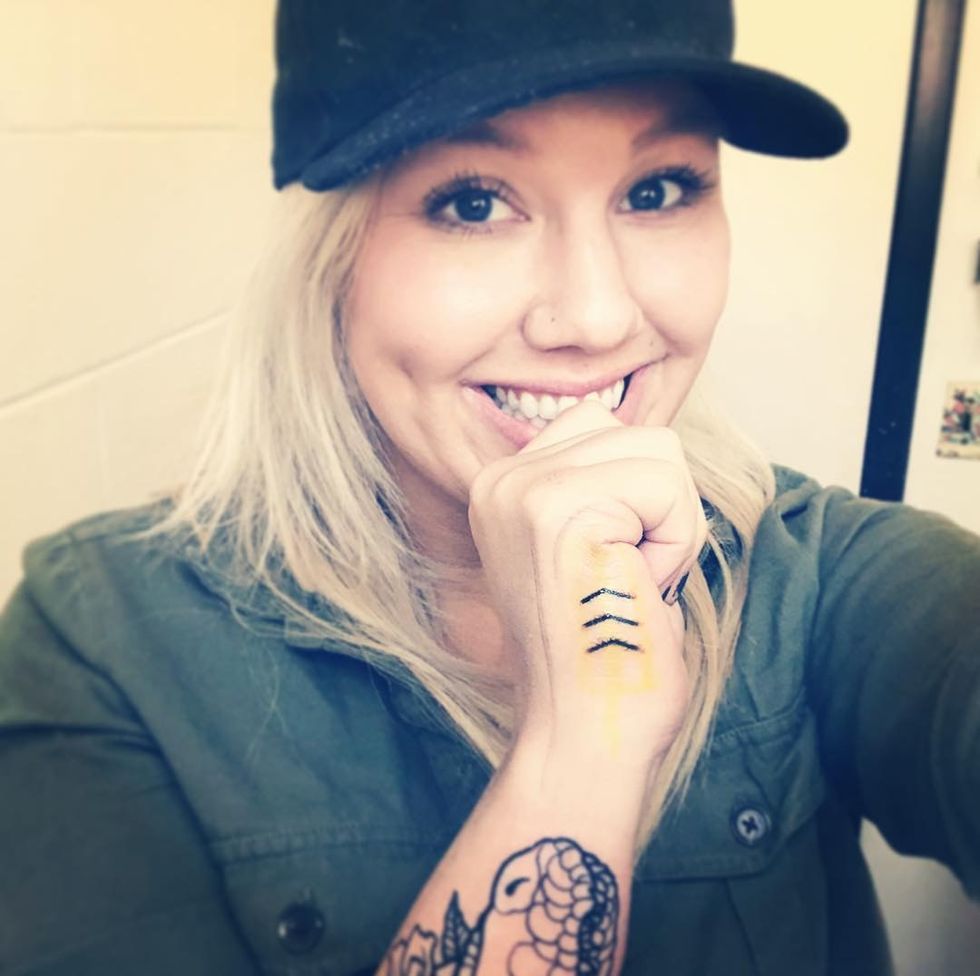 Photo via kaiandmal/Instagram, used with permission.
Some parents have even organized mass tattoo-ing events in their area.
The Mighty reports that one group in California had over 260 local moms sign up to get the tattoo at the same local shop.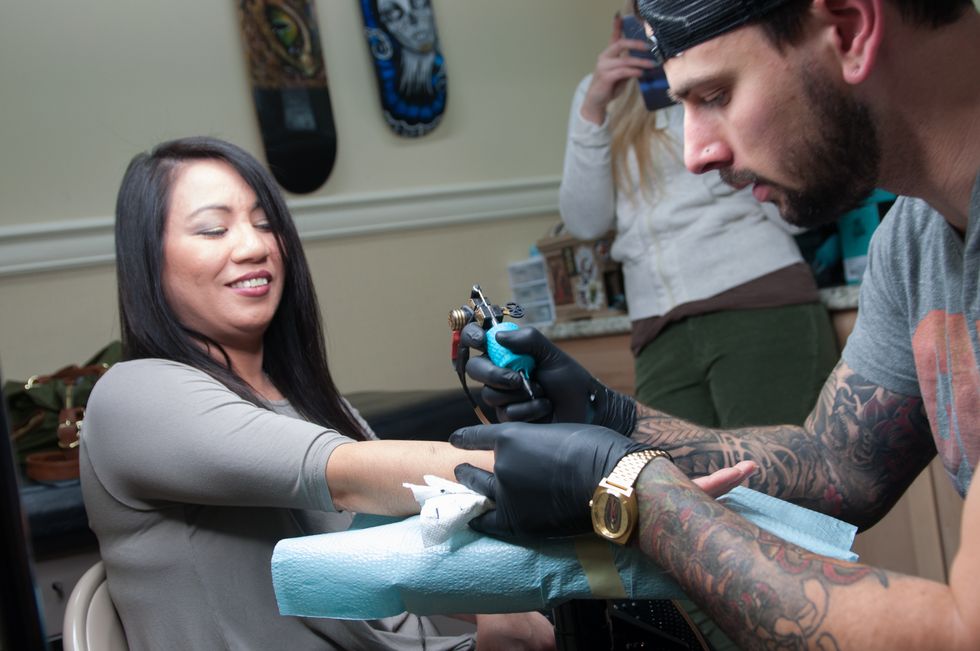 Photo by Nicole Eliason Photography, used with permission.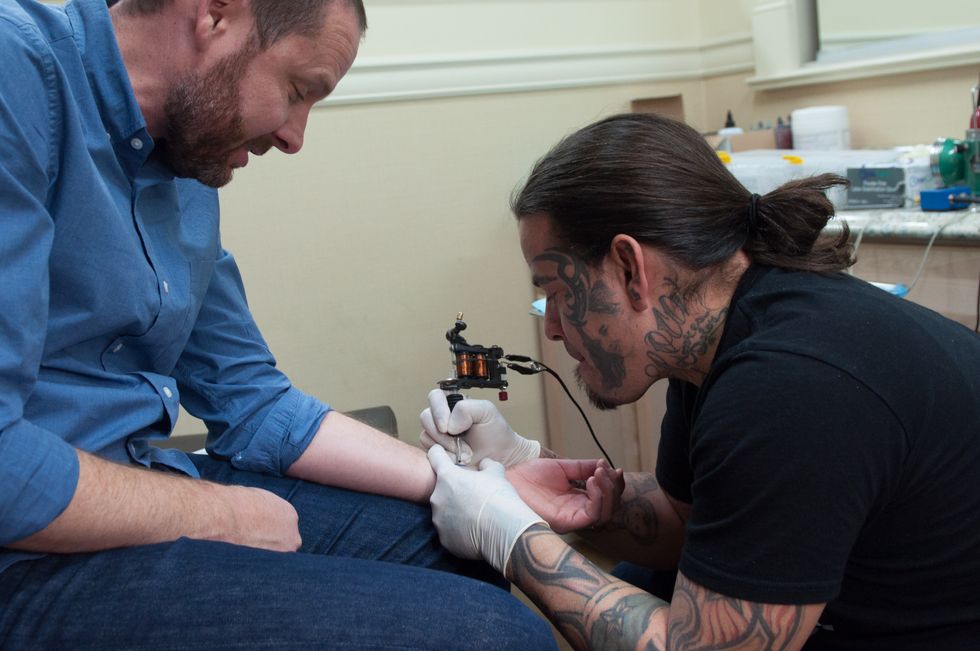 Photo by Nicole Eliason Photography, used with permission.
Parenting a child with Down syndrome can be a tremendously difficult challenge. It can also be extremely rewarding.
The difficulties can be vast, but one survey found that parents of children with Down syndrome self-reported that their outlook on life was more positive than before, with the experience teaching them new depths of love and compassion.
Elle Westover, who shared her own tattoo on Instagram recently, put it like this: "The Arrows, because we can only launch forward after we have been pulled back and stretched."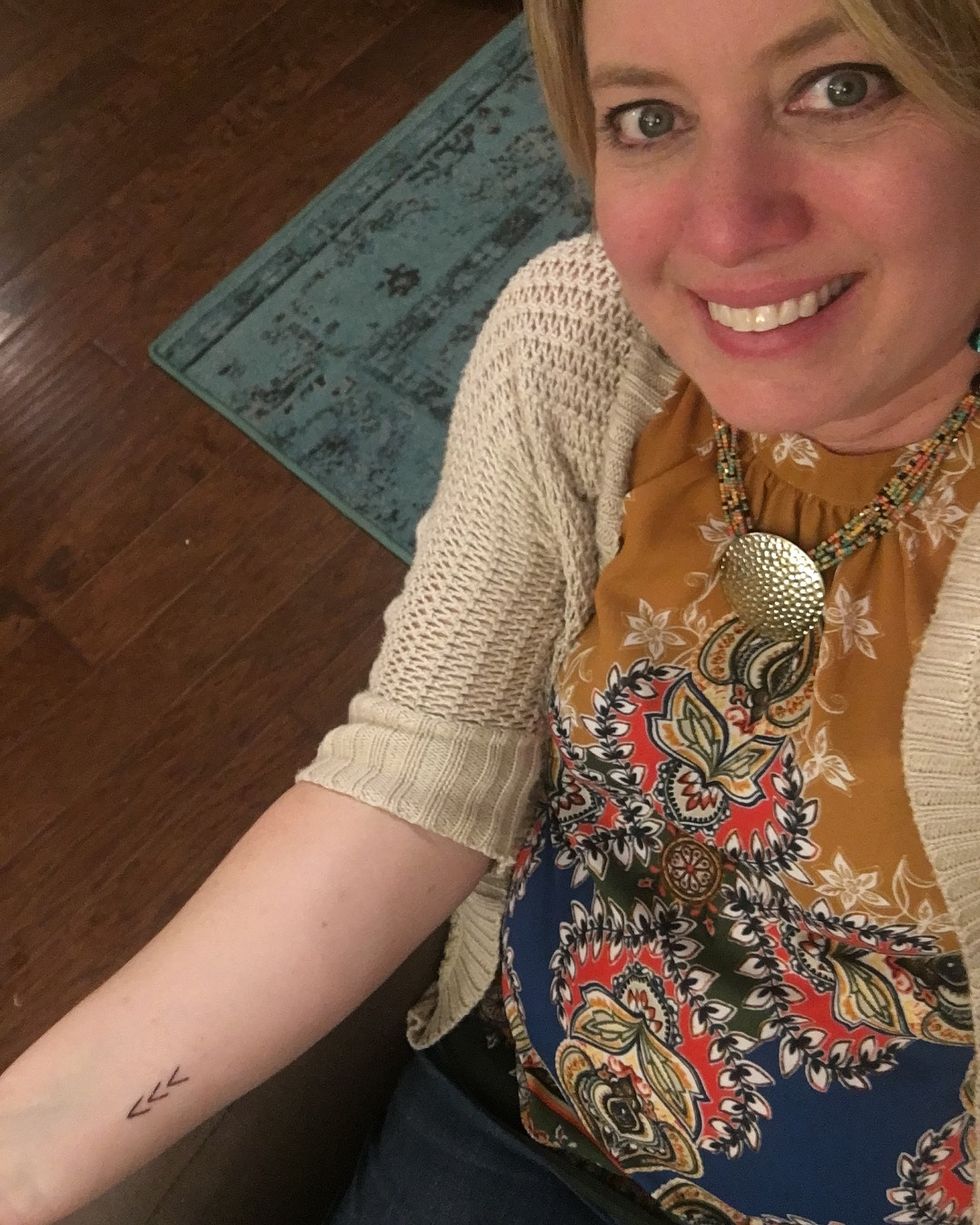 Photo via ellewestover/Instagram, used with permission
There's no overestimating how much a sense of belonging can help people through hard times. The Lucky Few Tattoo is a constant, visual reminder for these parents of why the challenges are worth it.