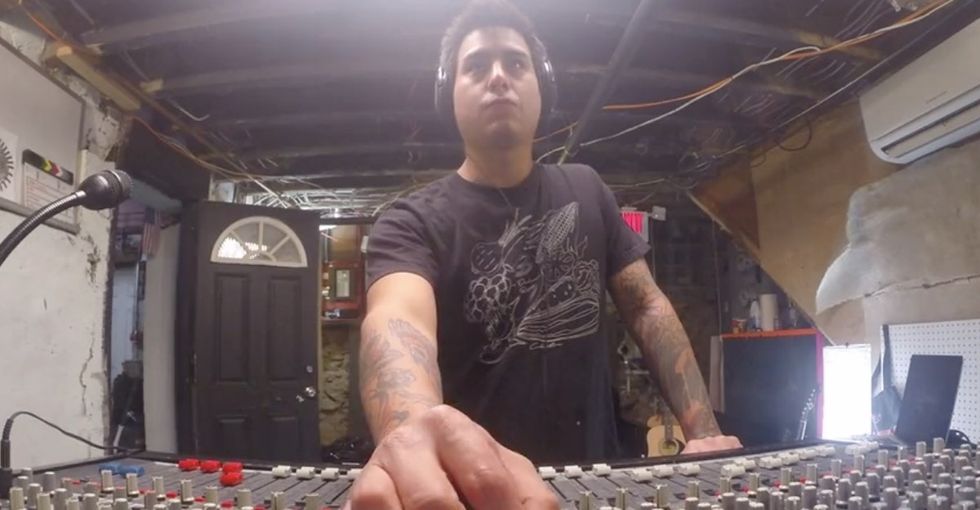 Gary Viteri was living the rock-and-roll life when an accident changed everything.
As a musician in a rock band since he was 17, Gary Viteri lived a fast-paced, go-big-or-go-home lifestyle. But when he got hit by a truck and was basically immobilized for a year, his focus changed. "The accident was definitely a type of blessing," says Viteri. "I needed to take a break. I was moving too fast."
He looked around at his community in south Philadelphia and recognized the need for a community-based space for creative people to gather. An abandoned building that had once been a clinic and pharmacy caught his eye, and the idea for The Pharmacy coffee shop and music venue was born.
---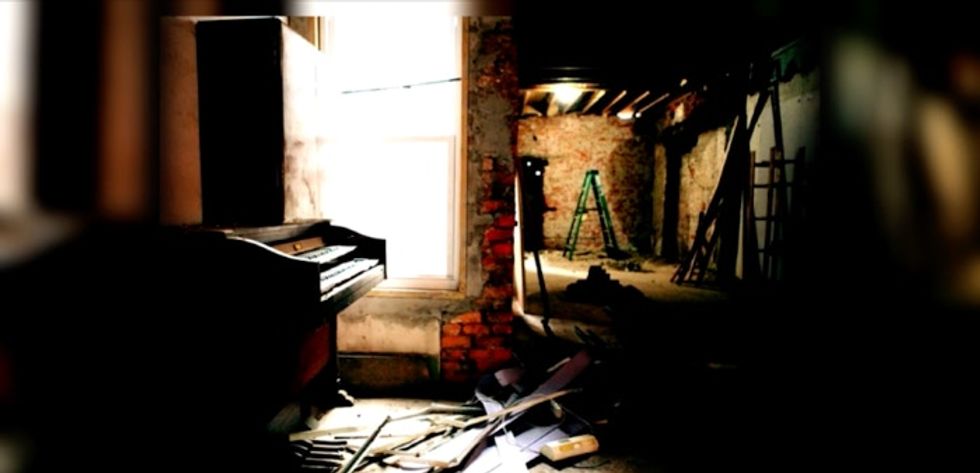 The Pharmacy in its early stages. Photo via Viteri.
He wanted to create a space where local musicians could collaborate, perform and build a following.
"I definitely envisioned a place that would be not just a cafe but more of a community center for art and music and creative types," says Viteri.
So he renovated the upstairs of the old building to create a hybrid coffee shop and live performance space. Up and coming musicians often have a hard time getting their music out there for people to hear. The Pharmacy helps fill that need. It also gives artists a space to share creative ideas and support one another.
But there is another need that Viteri wants to fill. Local musicians often struggle to afford recording time in professional music studios. At up to $200 per hour, studio space is out of reach for many.
The Pharmacy had one space left that could be used for such a purpose—the basement.
So Viteri organized a massive cleanup of The Pharmacy basement to build an affordable recording studio.
"We continue to kind of clean and restore the building," says Viteri. "The basement was always on the back burner because we had to initially just start the shop. The potential is there to do something like a studio."
Viteri had the space rezoned as a music studio, but needed help in getting the basement cleaned and revitalized in preparation for building it. That's where Clorox jumped in—as part of their What Comes Next Project, the brand recognized Viteri's vision and provided support.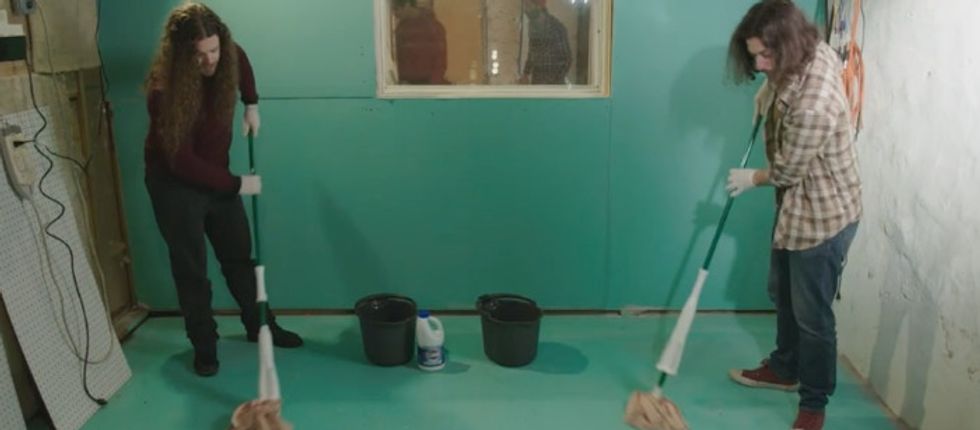 Photo via Clorox/Upworthy.
Volunteers helped take part in the effort, mopping floors, putting up walls, and lending their creative talents to make the space bright and unique.
"It feels really special just seeing how many people care about the place and want to lend a hand," says Viteri. "Friends and family, but also neighbors and local bands and stuff. A lot of people like to throw around the word 'community,' but for us it really is."
Putting in the studio space means a lot to Viteri as a member of that community. "When I was coming up in music," he says, "to have a studio was almost unattainable. It was like something you had to save up for. But for here, to be able to come to just a corner spot to do a demo or EP or something at an affordable, lo-fi rate is important for us."
Viteri hopes the studio space will be a launching pad for local musicians.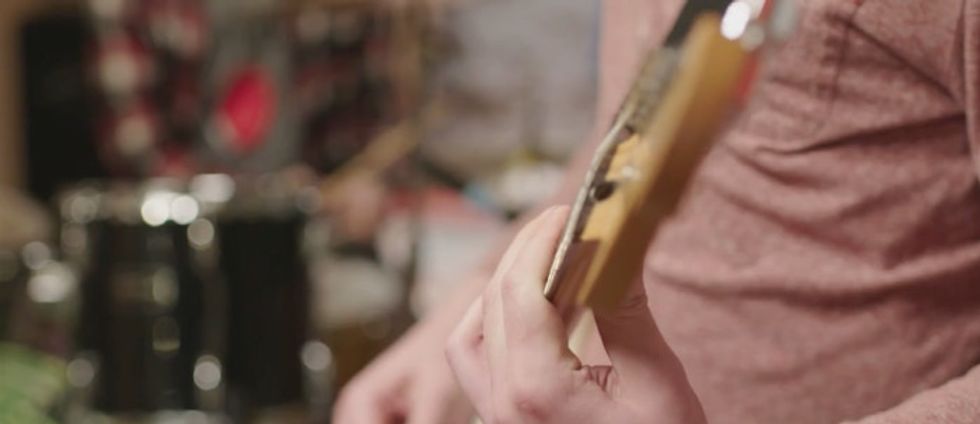 Photo via Clorox/Upworthy.
The Pharmacy basement studio is meant to be a place for musicians to get their start. "It's less about having the fanciest gear," says Viteri. "It's more about being comfortable and having a space that's clean, but also the right kind of vibe and environment for folks to just create."
"If we can reach out to the local bands," he adds, "the studio will definitely have an impact on the folks that could really use it. We want to see you grow out of this place, get too big to play here, then go and work at other studios. So many places have done this for me, and gave me opportunities. I think that's kind of why I felt the responsibility to kind of pay it forward."
Going from traveling as a musician to running a cafe and music studio has been a big change for Viteri, but one he's proud of. "If I can do it," he says, "there's no reason why anyone should not think that they can try and do their own thing."
Learn more about Viteri and The Pharmacy Cafe in the video below:
Clorox believes clean has the power to transforms lives, which is why they've partnered with Upworthy to promote those same traits in people, actions and ideas. Cleaning up and transformation are important aspects of many of our social good stories. Check out the rest in the campaign to read more.