Culture
HBO didn't submit 'Brienne' from Game of Thrones for an Emmy. So, she did it herself.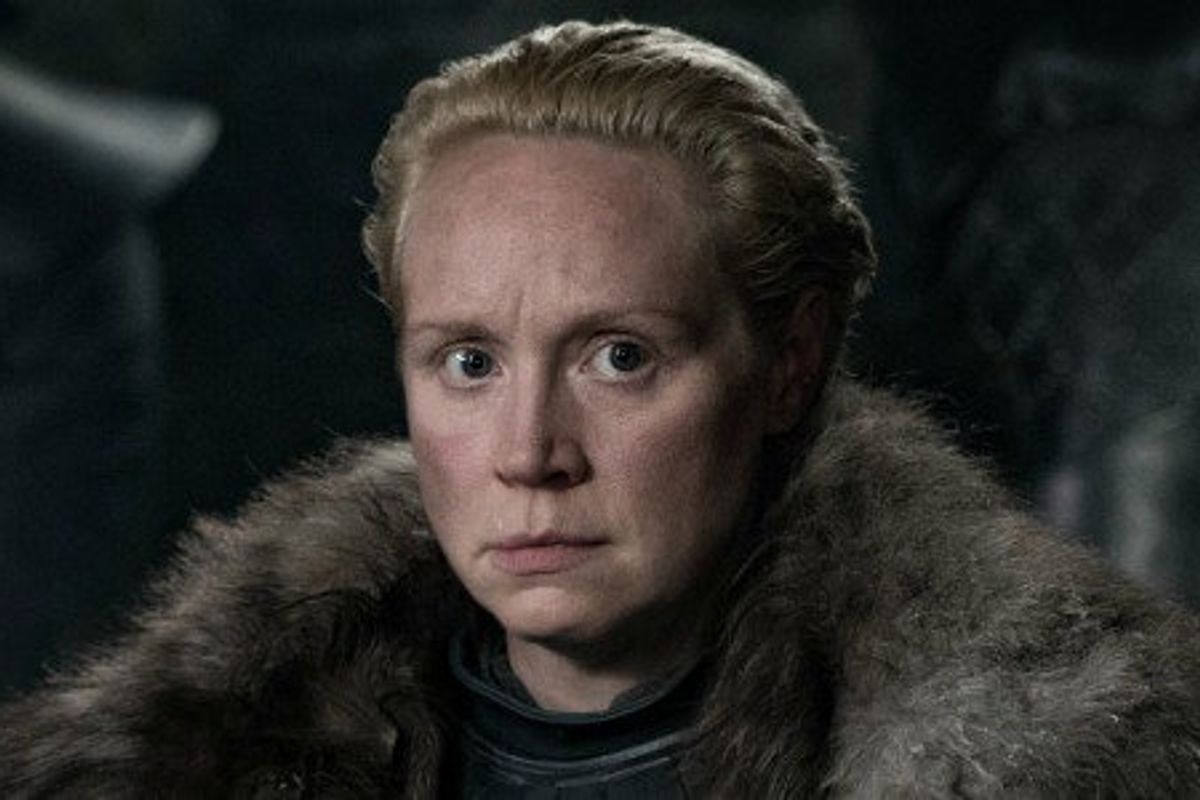 If you're a Game of Thrones fan, then Gwendoline Christie aka Brienne of Tarth needs no introduction. While there was disappointment surrounding the finale, and the last season in general, Christie's character was one of the few to remain near and dear to the hearts of fans throughout it all.
Fans wept when they finally witnessed Ser Brienne of Tarth get knighted after six seasons of being one of the most honorable and integrity filled characters to grace the Game of Thrones screen.
Similarly, Brienne of Tarth's final tribute to Jaime Lannister left people both misty-eyed and eager to dedicate countless memes to the moment.
---
Well now, months after the Game of Thrones finale, Christie has re-entered the zeitgeist of memes and adoration following the news that she was nominated for an Emmy for Best Supporting Actress in a drama.
Naturally, people are really happy for her, but the way she got the nomination is just as inspiring as the honor itself. Since HBO foolishly didn't submit Christie, she took the initiative to submit herself. While it's not completely rare for actors to submit themselves for Emmys, it is very rare for them to secure the nomination.

People are simultaneously proud of her for knowing her wroth, annoyed at HBO for dropping the ball, and ready to bust out updatedGame of Thrones memes.

If the powers that be at HBO have read any of these tweets, then they certainly know where they went wrong.

Fans are already preparing themselves for her to win.
Even if she doesn't secure an Emmy, she has stiff competition and is in supremely good company, so it's a win-win.

Christie wasn't the only Game of Thrones cast member to submit herself in lieu of an HBO submission. Alfie Allen, who plays Theon Greyjoy, and Carice van Houten, who plays Melisandre also submitted themselves and secured nominations for Best Supporting Actor in a Drama, and Best Guest Actress in a drama respectively.

Good on all of them, for knowing their worth and picking up the slack where HBO went wrong.

This article originally appeared on SomeeCards. You can read it here.