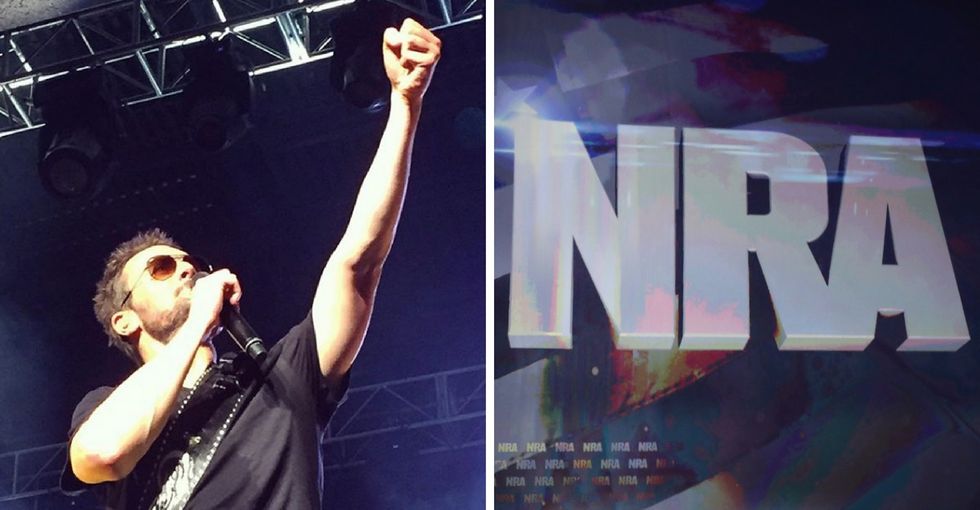 Eric Church can be two things at once.
The 41-year-old country star is a proud gun owner and a "Second Amendment guy." He's also an American who's deeply concerned with the gun lobby's grip over our politics.

Those things aren't mutually exclusively, he wants you to know.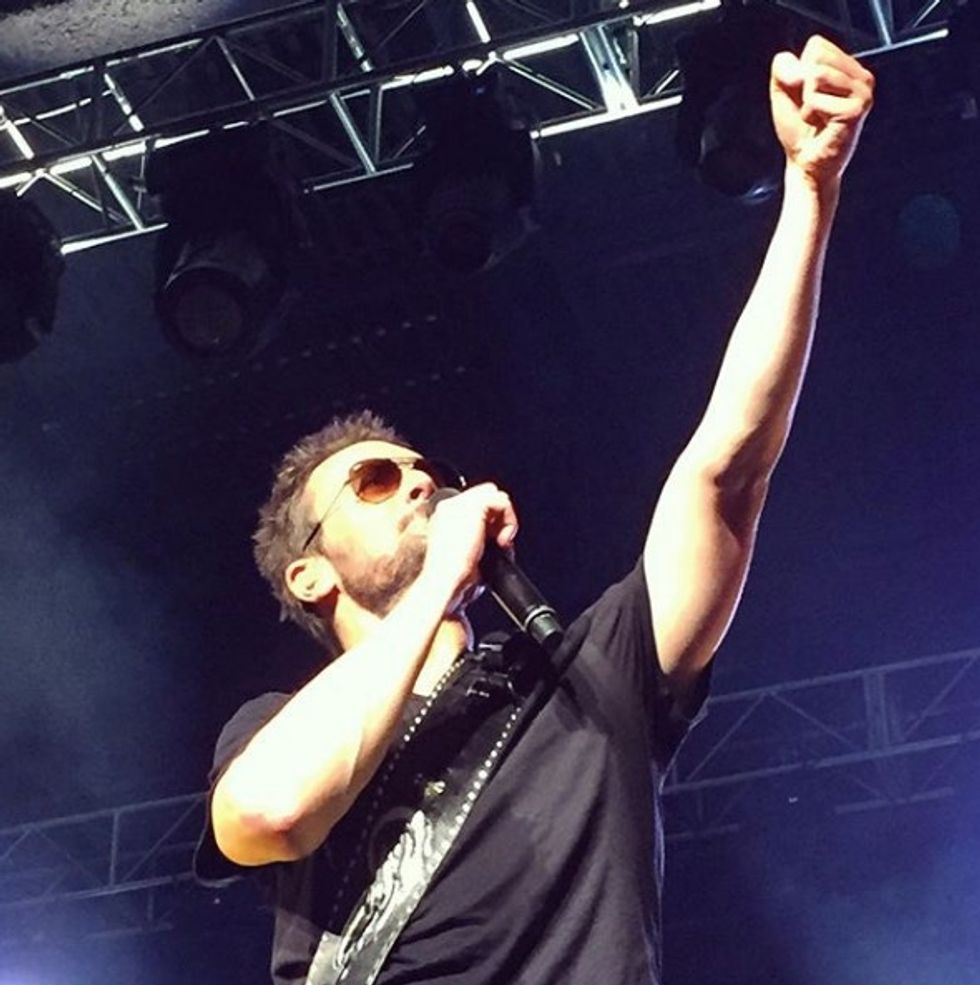 Photo via Eric Church/Instagram.
As an ardent Second Amendment supporter who also wants better gun laws, Church may seem unique. He's really not.
Nearly all Americans believe in improving the background check system that keeps guns out of the hands of people who shouldn't own them, including a whopping 97% of Americans who live in households with guns.
Most Americans agree it's too easy to buy a gun. Most Americans want to close the gun-show loophole. Most Americans want to ban bump stocks.
These aren't radical ideas by politicians hellbent on taking your guns away. They're simple solutions to keep us all safer. And speaking out about them matters more to Church than staying silent to avoid ruffling feathers.
"I don't care," Church said, acknowledging his outspokenness could lose him fans. "Right's right and wrong's wrong."