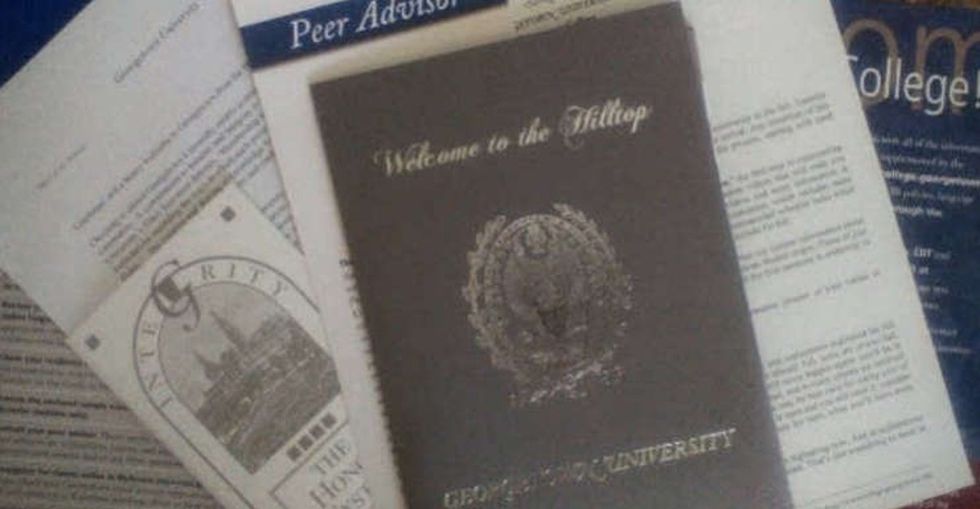 In 1838, Mélisande Short-Colomb's ancestors were sold by the co-presidents of Georgetown University to pay down a debt.
This semester, the university is finally repaying part of its debt to her family.
At 63, Short-Colomb is the oldest freshman in Georgetown's incoming class thanks to a new policy that grants the descendants of the 272 enslaved people included in the 1838 sale "legacy" status, which guarantees them a second look in the admissions process.
---
The New Orleans resident and professional chef told APM Reports' Kate Ellis that she had no idea what to expect the day her acceptance letter came.
"I cracked it open. I looked at it a little bit with one eye closed, and I saw that 'we are happy to...' and then I snatched it out of the envelope and gave it to my best friend and told her, 'Read this to me,'" she said in the August interview. "And I was sitting there crying."
Short-Colomb plans to live in the dorms and major in African-American studies. In four years, she'll graduate with the class of 2021.
Her full story can be found in a recent edition of APM Reports' podcast.
Georgetown announced the decision in September last year, launching an effort to recruit students who qualify.
"We provide care and respect for the members of the Georgetown community — faculty, staff, alumni, those with an enduring relationship with Georgetown," university president John DeGioia said in a statement. "We will provide the same care and respect to the descendants."
Some, like Short-Colomb, have expressed gratitude for the gesture.
"I'm not 18, so for Georgetown to do this, it is special, and it does mean something, and I do feel that I have been touched by grace," she told APM Reports.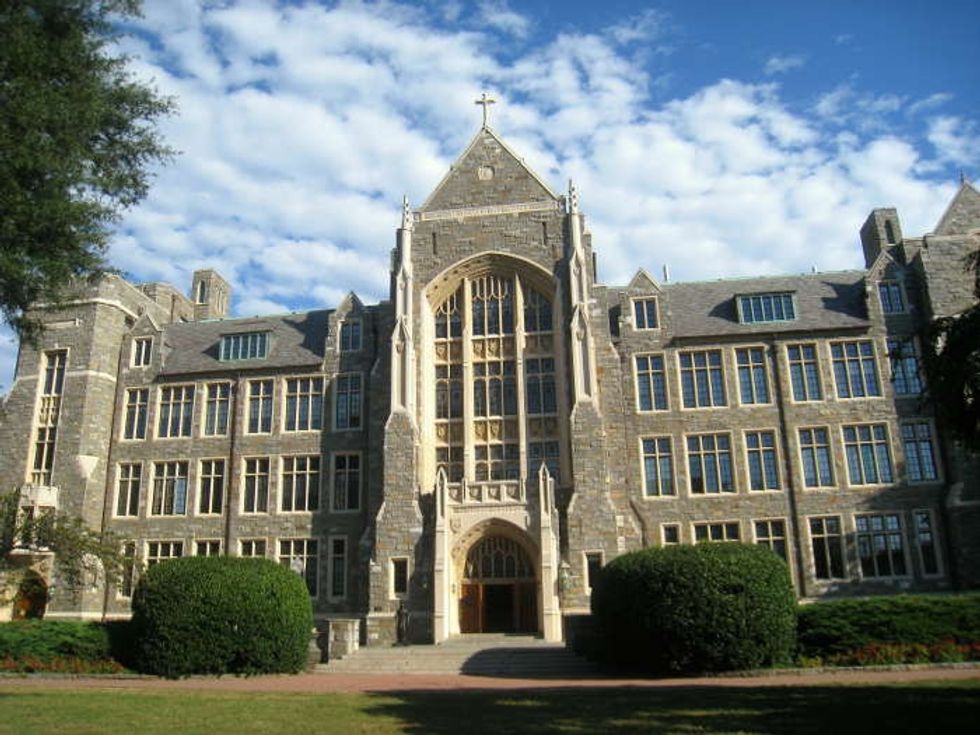 Georgetown Masters of Science in Foreign Service graduation, 2009. Photo by Ben Turner/Flickr.