Joy
Gag gifts for feline freaks: 5 hilarious books for quirky cat lovers
For the cat person who has everything…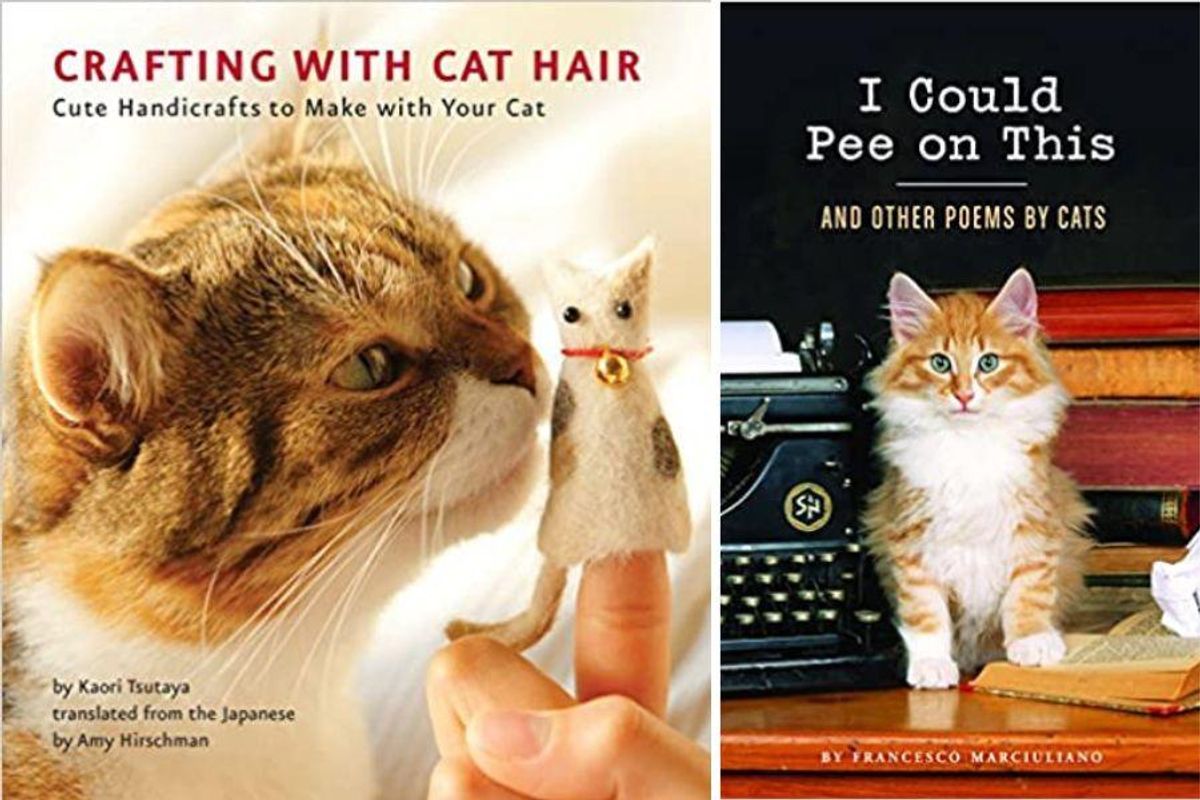 Amazon
Hey there, fellow cat people and people who know cat people!
If you're here, there's a good chance you know a quirky cat lover or are one yourself, and what a delight. Cats are simply the best creatures, a perfect blend of grace, strength, agility and delightful derpiness. They're beautiful, soft little weirdos, affectionate when they want to be, aloof when they don't and notoriously independent.
Cats are superior and they know it, which is hilarious. We may talk about guard dogs, but only a fool would mess with a cat.
Cat people are cat people because they revel in cats' unique personalities and appreciate their idiosyncrasies. But that doesn't mean they love all cat-related things.
---
Let's say you want to buy a cat person a gift but don't want it to be a kiddie stuffed animal or kitschy ceramic cat figurine that will just collect dust. Let's also say your cat person also has a fabulous sense of humor. What do you get them?
How about an unexpectedly hilarious cat-themed book? Like, how could you go wrong with this:
by Kaori Tsutaya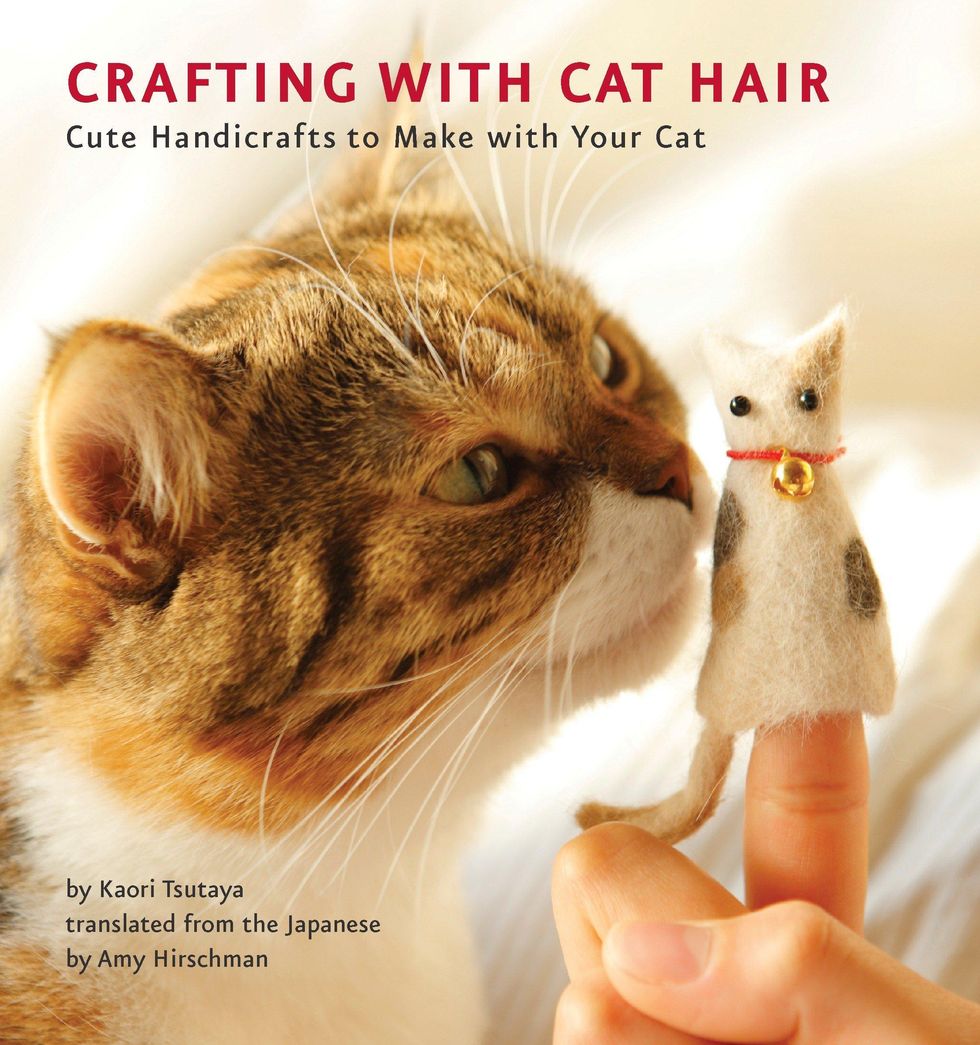 "Crafting With Cat Hair"
images-na.ssl-images-amazon.com
Amazon description: "Got fur balls? Are your favorite sweaters covered with cat hair? Do you love to make quirky and one-of-a-kind crafting projects? If so, then it's time to throw away your lint roller and curl up with your kitty! Crafting With Cat Hair shows readers how to transform stray clumps of fur into soft and adorable handicrafts. From kitty tote bags and finger puppets to fluffy cat toys, picture frames, and more, these projects are cat-friendly, eco-friendly, and require no special equipment or training. You can make most of these projects in under an hour—with a little help, of course, from your feline friends!"
That description is so adorably earnest. Do people really do cat hair crafts? I would buy this book for someone just to see the look on their face.
If that's a little too gaggy for you, how about this one?
by Zachary Auburn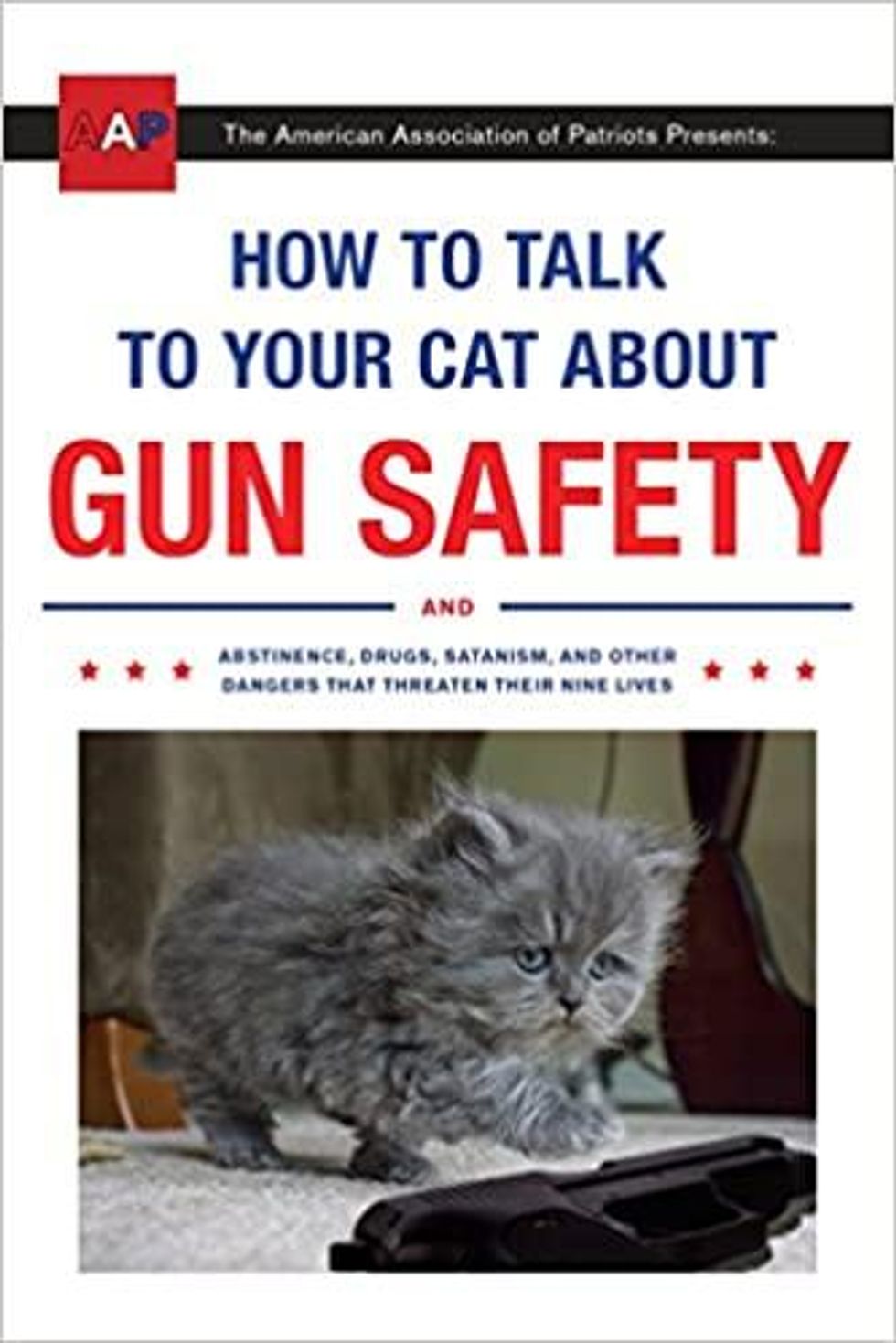 "How to Talk to Your Cat About Gun Safety"
images-na.ssl-images-amazon.com
Amazon description: "For over four decades, the American Association of Patriots have stood at the vanguard of our country's defense by helping to prepare our nation's cat owners for the difficult conversations they dread having with their pets. Written in a simple Q&A format, How to Talk to Your Cat About Gun Safety answers crucial questions such as, "What is the right age to talk to my cat about the proper use of firearms?" and "What are the benefits of my cat living a lifestyle of abstinence?" and especially "Why does my cat need to use the internet? Can't he just play with yarn like cats used to do?"

Our country—and our cats—stand at a precipice. It will take courage, and it will take hard work, but armed with the knowledge within these pages, we can make our cats—and America—great again!"
(Yes, it's satire. Nobody actually give your cat a gun, please.)
Are you familiar with The Oatmeal? This book from the famous website was a #1 NYT Bestseller.
by The Oatmeal/Matthew Inman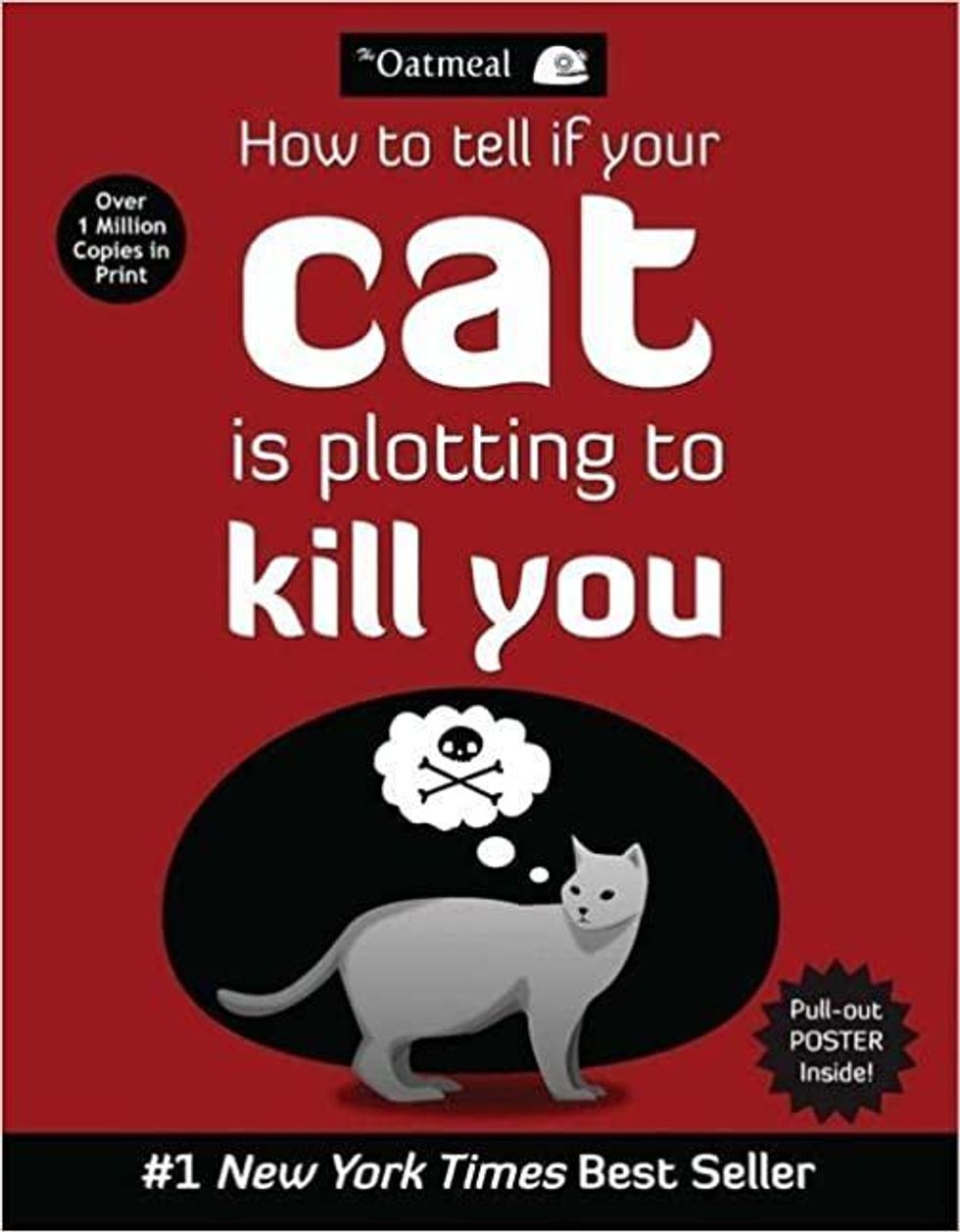 "How to Tell if Your Cat is Plotting to Kill You"
images-na.ssl-images-amazon.com
Amazon description: "If your cat is kneading you, that's not a sign of affection. Your cat is actually checking your internal organs for weakness. If your cat brings you a dead animal, this isn't a gift. It's a warning. How to Tell If Your Cat Is Plotting to Kill You is a hilarious, brilliant offering of comics, facts, and instructional guides about crazy cat behaviors from the creative wonderland at The Oatmeal."
Seriously, The Oatmeal is so funny. If that title alone didn't make you chortle, surely this one will:
by Francesco Marciuliano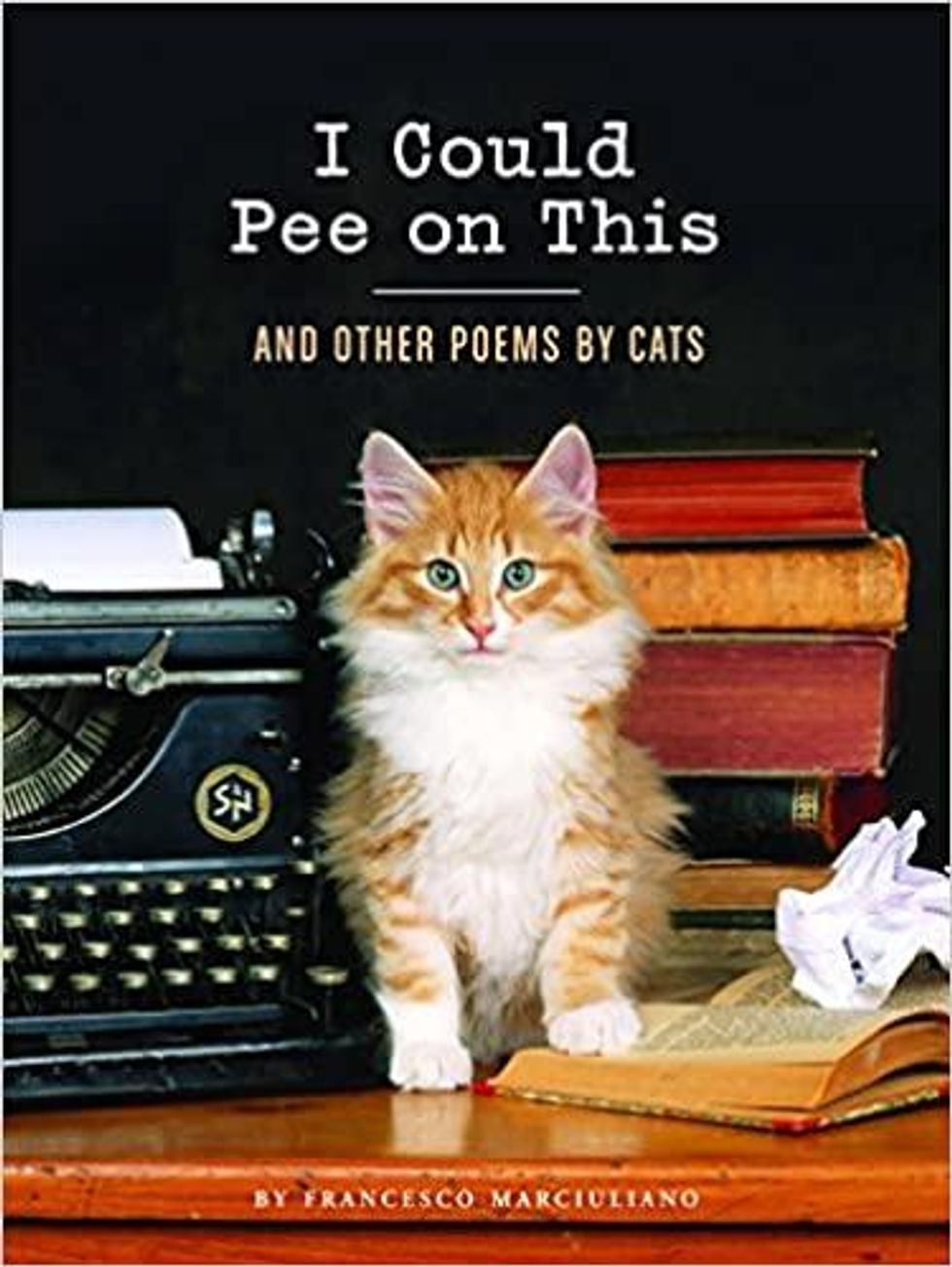 "I Could Pee on This and Other Poems by Cats"
images-na.ssl-images-amazon.com
Amazon description: "Animal lovers will laugh out loud at the quirkiness of their feline friends with these insightful and curious poems from the singular minds of funny cats. In this hilarious, bestselling book of tongue-in-cheek poetry."
And finally, the cat butts. I came *this* close to dropping "Cat Butthole Coloring Book: Cat Butts for Cat Lovers" in here, but I couldn't quite stomach the imagery. This one is still hilarious, but a bit more palatable:
by Lizzie Preston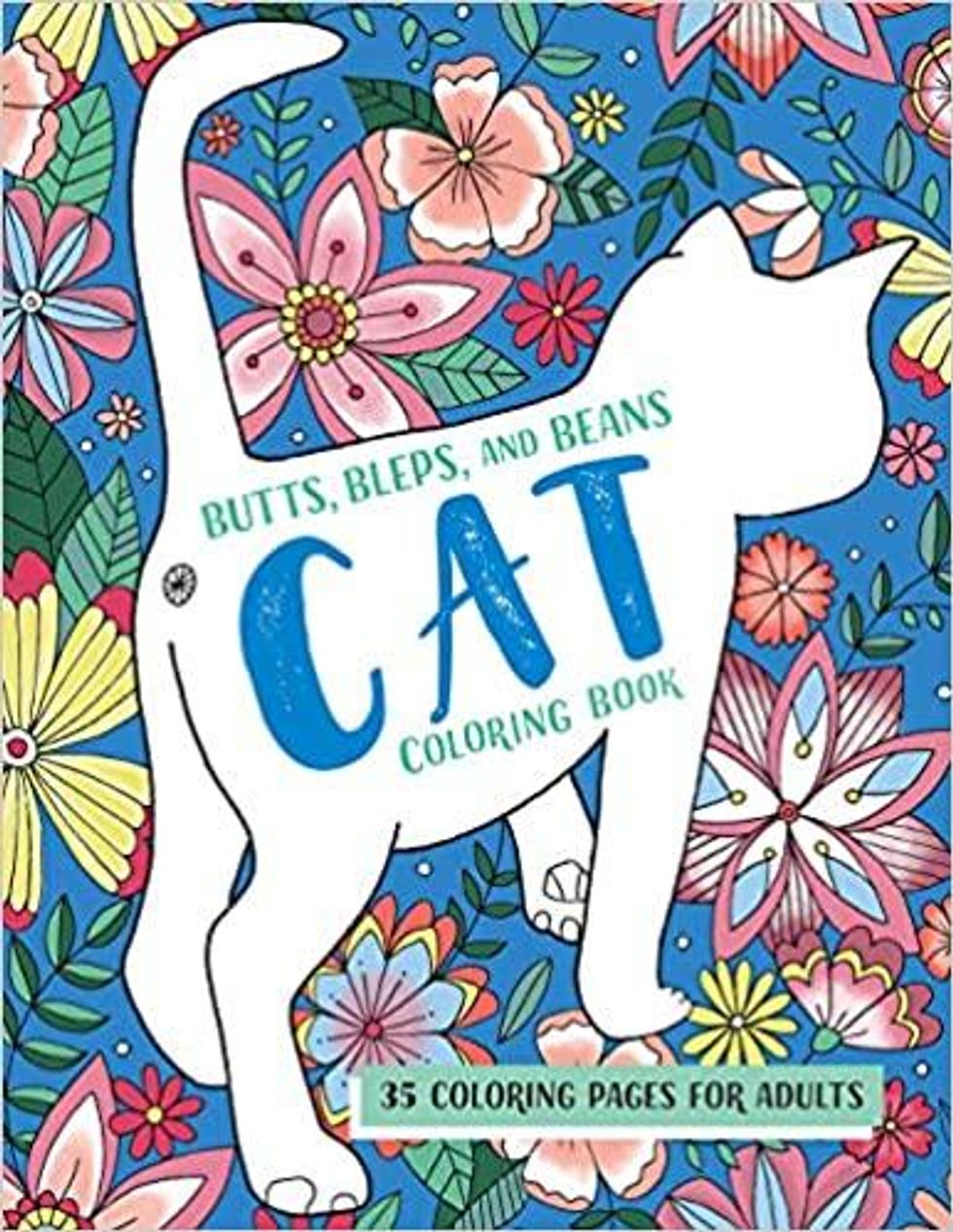 "Butts, Bleps and Beans Cat Coloring Book"
images-na.ssl-images-amazon.com
Amazon description: "The fact that cats used to be worshipped as gods in ancient Egypt might have you think they always act regal and sophisticated. Well, you'd be wrong. Sometimes they just can't help baring their bums, sticking out their tongues, or acting ridiculous. And we love them for it! Have fun coloring in all the amusingly quirky cats inside this artfully designed cat coloring book for adults."
(We have a cat who insists on sticking her butt in my face every time she climbs onto my lap. I try not to take it personally.)
Cat gifts for cat lovers should be as quirky and funny and unpredictable as cats themselves, and every one of these books fits that bill.
Upworthy may earn a proceed from sales of the items included in this article