Joy
23 years ago he rescued a toddler from a burning building. Now he just met the grown man's son.
We don't always get to see what happens after a heroic deed.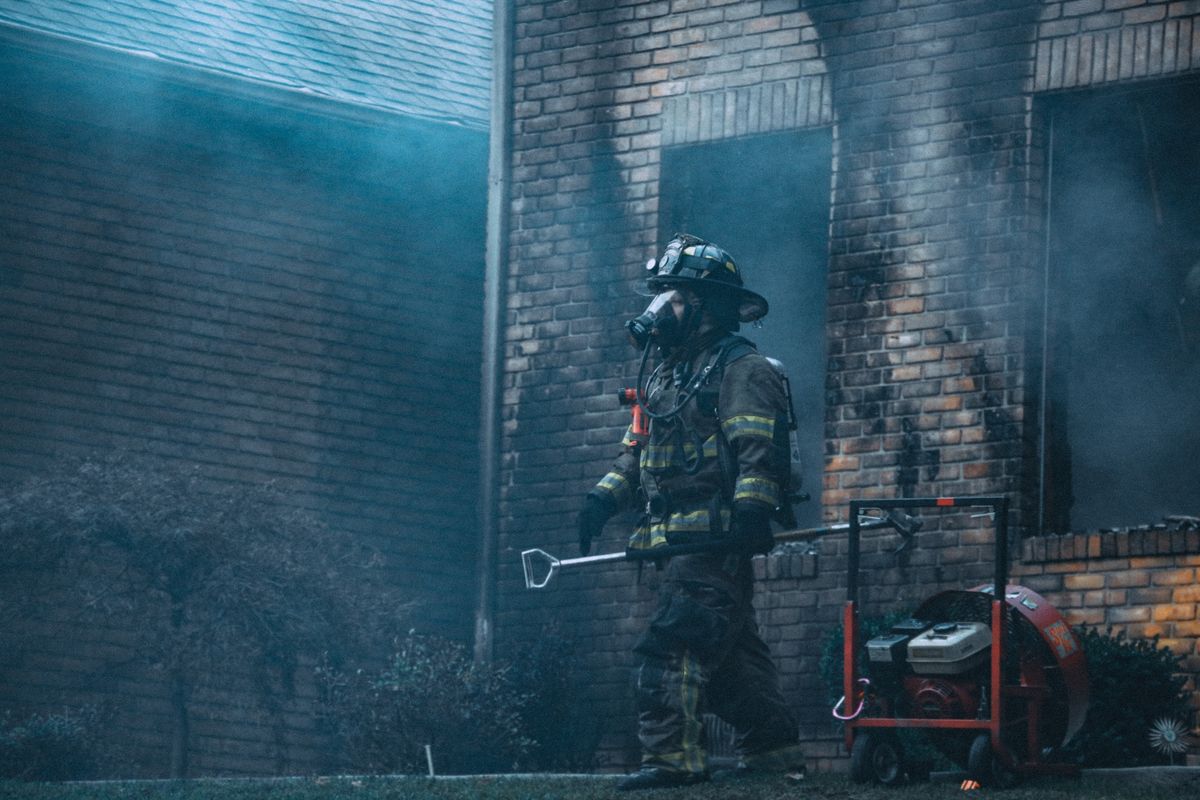 We all know that Upworthy loves a good hero story. Suddenly humanity seems a little less dark after hearing about students coming to their teacher's rescue, moms taking on entire swarms of bees to keep their kids safe or entire bank heists being thwarted by a single hug.
However, we rarely get a glimpse of what happens after those feel-good stories take place. It's not often that we get to witness firsthand the lasting impact made from one good deed. That's what makes this story so special.
Xavier Dimples was only 2 years old when his house caught fire, leaving him trapped inside. Without a firefighter named Jeff Ohs bravely entering the burning building to pull the toddler out of the wreckage and resuscitating him, Dimples would have perished.
Twenty-three years after the incident, Dimples was able to reunite with Ohs, introducing him to his son who was the exact same age as Dimples when Ohs rescued him.
---
"After I was resuscitated I was in a coma for a month after that. I could never repay [Ohs] for giving me a chance at life, I can only live a great life for him & my son. I owe him my life," Dimples wrote on Twitter, along with a side-by-side photo showing him as a toddler in the firefighter's arms and a picture of Ohs holding his two-year-old.
When I was 2 years old my house caught on fire & I was trapped inside, I ended up dying that day & this firefighter, Jeff Ohs, saved me from that building & brought my back to life. Now 23 years later he is holding my 2 year old son. I literally wouldn't be here without him pic.twitter.com/FLxmKG19DF

— XD (@XavierDimples) May 30, 2023
The moment was equally profound for Ohs. Soon after Dimples published this post, Ohs replied. "Dude!!!! You are a fighter through and through. And honestly you scared the sh*t out of me that day. So so blessed for the outcome. Love you guys."
"I thank God that you lived to tell your story. I thank God for my firefighter brother Jeff! Sometimes firefighters/medics don't always know the outcome of the ppl they rescue once they're delivered to the hospital. But hearing [your] story brings tears to my eyes!" one person wrote.
"The look on her face in the older picture? He's definitely determined not to let you go down. I'm so happy that he got you back!" added another.
"I worked with Jeff and I know his story well. You make our jobs worth everything we go through. Thank you for sharing," a former coworker of Ohs commented.
Since that fateful day a little over two decades ago, Dimples and Ohs have been friends. Dimples later quipped that he could pull up to Ohs' house right now if he wanted. That kind of closure is rare. Firefighters risk their lives for complete strangers out of a genuine desire to help, but they don't often get to see how their efforts truly paid off. This must have been such a rewarding experience for Ohs.
We never really know where any of our good deeds may lead. But knowing the results isn't what drives people to commit brave acts. It's that impulse we all have to help one another and the inner knowing that somehow we are inexplicably connected. The impulse is louder for some than others, or more or less frequent, but answering it can lead to amazing things.