Democracy
Elizabeth Warren sent dinner to Bernie Sanders' team and shared some very kind words after his heart surgery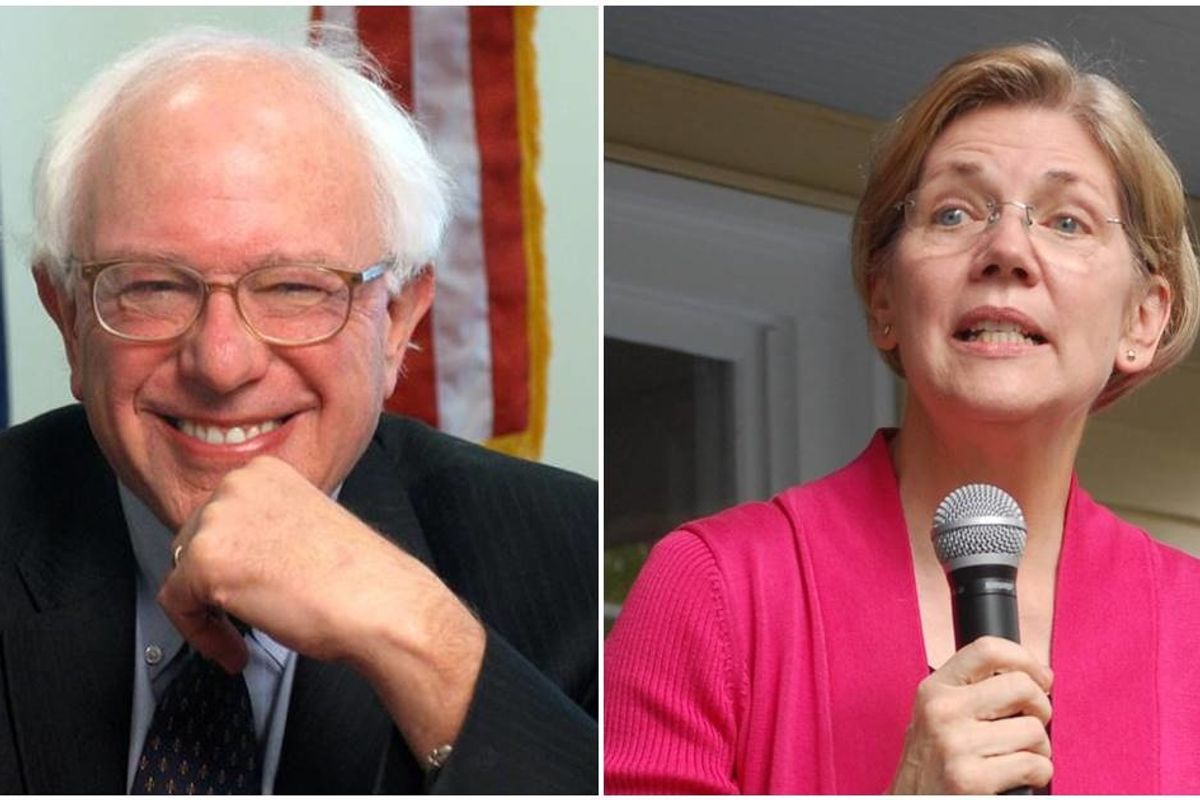 Vermont Senator and 2020 Democratic presidential candidate Bernie Sanders, 78, had heart surgery on Wednesday to repair an arterial blockage. Sanders was complaining of chest pains during a campaign event in Las Vegas and had two stents "successfully inserted" at a local hospital.

Sanders has cancelled all of upcoming campaign events while he recuperates, but it's believed he'll be ready for the next Democratic debate on October 15 in Westerville, ohio.
Sanders received an outpouring of support from many of his Democratic rivals.
---
Senator and 2020 Democratic presidential candidate Elizabeth Warren went the extra mile by sending dinner to Sanders' staffers at his Washington, D.C. headquarters.

Warren also had some kind words for Sanders on Twitter.
She also wished him well at a campaign event in Las Vegas.

"I know everyone here wishes him well, wants to see him strong and back on the trail as soon as possible," Warren told the crowd. "I've called, I've texted, and I'll send your best wishes if that's OK with everyone."
Although Warren and Sanders both have similar populist, left-wing views and support similar policies on healthcare and education and say that the economy is "rigged," there isn't much overlap between their supporters.
One would think that people with similar views would be dividing a specific piece of the electorate pie, but the supporters for the two candidates are quite different.
Sanders' appeal tends to be with low-income and less-educated liberal voters. Warren's support tends to come from people with postgraduate degrees. Younger voters and African-Americans prefer Sanders while seniors who follow politics more closely tend to support Warren.
In a Morning Consult, Reuters-Ipsos and Washington Post-ABC News poll Sanders' supporters second favorite candidate is Joe Biden. Whereas the second favorite choice for Warren supporters is Kamala Harris.

Even though Bernie was recovering from surgery he was still completely on-brand when he tweeted an update on his health. He used it as an opportunity opportunity to promote his Medicare-for-All proposal.