Family
Daughter exposes MAGA parents' hypocrisy by saying her new boyfriend is 'just like Trump'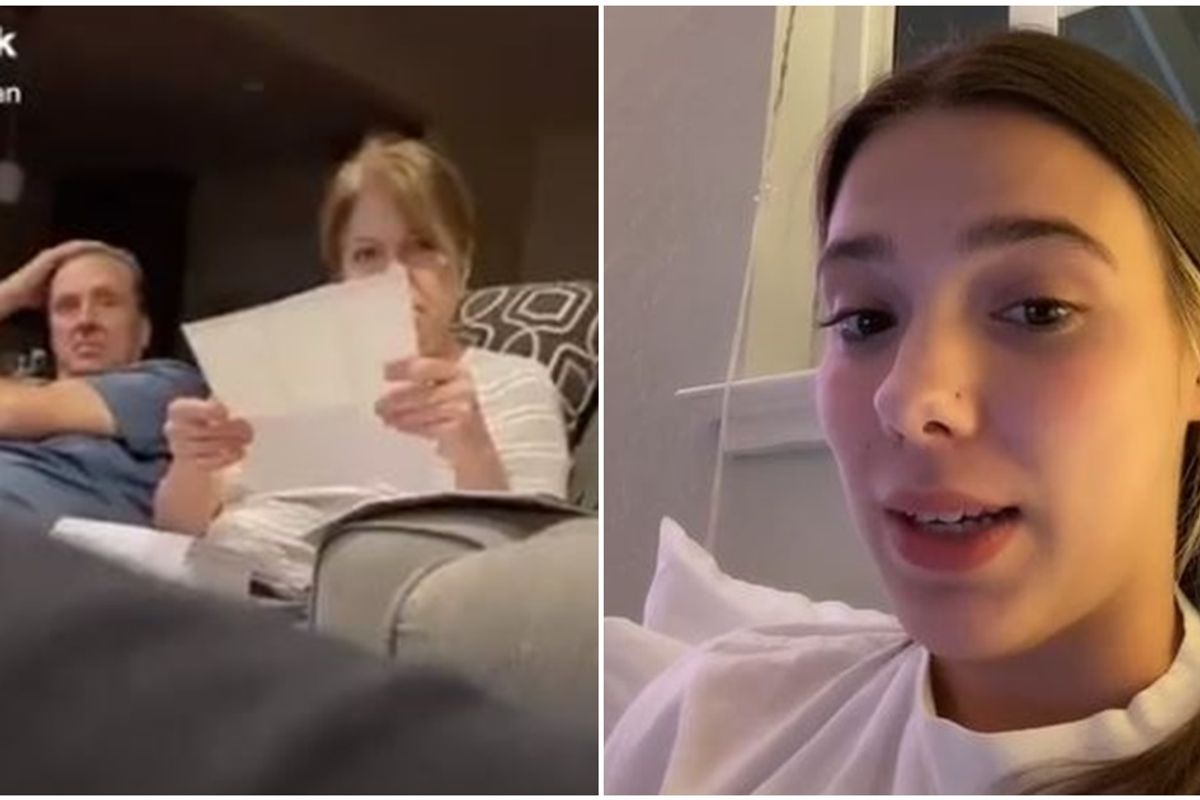 Electing Donald Trump to be president of the United States set an incredibly ugly example for the nation's youth.

We know how it's affected the national discourse of regular adults. But there's no denying the conduct of a president impacts how children around the world see the example being set for them. Every day for the past four years, children have been subjected to the behavior of a divisive figure that many of their parents chose to exalt to the most powerful office in the world.
Sure, adults can make excuses for him saying he's an "imperfect messenger" or that they "didn't vote for him to be reverend," but these are all just ways to rationalize voting for a man with zero character. What a message to send to children: Act awful and you'll be handsomely rewarded.
But what if you took away the "Trump" name and examined the character traits of him as an ordinary person? More specifically, what if your daughter came to you and said this was the kind of person she was planning to date? Well, one MAGA family found out and the results are funny, insightful and quite revealing about how we somehow hold our leaders to different and lower standards than we expect from ourselves in our day to day lives.
---
It has to be hard for a lot of children who want someone to look up to see Trump in office and their parents across the dinner table.
TikTok user @faithashjuran found the perfect way to show her parents just how hypocritical they are for voting for Donald Trump by pretending she was going out on a date with a boy with similar characteristics.
"Seems like he has a really good relationship with the Lord," she says. "He does have a few sex assault allegations though."

This caused both of her distracted parents to begin paying attention. "You're such a liar," her mother responds.
"No, I'm serious," Faith replies.
"Why would you date this guy if he has sexual assault allegations?" the mother asks, sternly. "Cause there's no proof," she responds using a rationalization that Trump supporters commonly use to excuse his behavior.
"Also did a deep dive on his Twitter and he's said some kinda racist stuff," she continues.

Faith's dad can't believe she would "even consider this," and her mom, still focused on the sexual assault allegations, says they're "never good."
"But you'd let a man like this run the country?" Faith asks in a perfect checkmate.
"She's pulling our leg and pulling the Trump card," her mom says, realizing her daughter is making a point. "Seriously, Faith?" her mother asks, visibly annoyed.
So, the question remains, if you wouldn't want to the man around your daughter, why would you choose to let him run the country?
i would really like to know how i'm related to conservatives

— faith (@faith) 1600735167.0
The video is similar to a vital TikTok by an LGBT son confronting his father. In the video, the father explains that his conservative political views stem from his simple need to get up and do his job to provide for his family.
@RexChapman Another in the same vein https://t.co/9TX1pVRS9T

— Katie Hennessey (@Katie Hennessey) 1603771273.0
His son has the perfect comeback for his political apathy saying that it's a "privilege to able to get up and go to work." He brings the issue home by explaining that as a member of the LGBT community it was, "just made illegal to fire someone on the basis of gender or sexual orientation."
So yes, dad, it does matter what happens in Washington. It matters a whole lot to members of your own family.