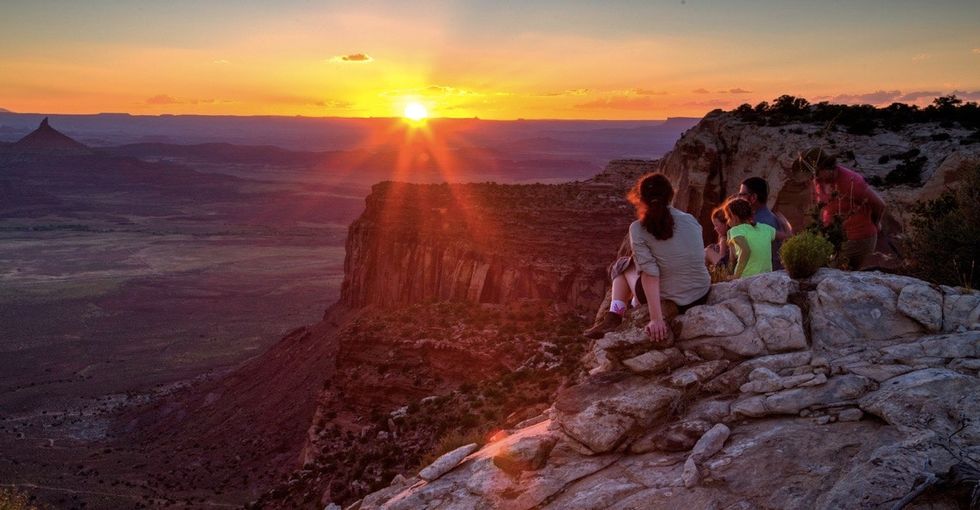 On Monday, Dec. 4, President Donald Trump announced that he'd be slashing the size of Utah's Bears Ears National Monument.
The southwestern landscape — which currently covers 1.3 million acres of red rock canyons, sweeping vistas, and archaeology sites, such as ancient cliff dwellings — would be shrunk to about 15% of its current size. Another nearby monument, Grand Staircase-Escalante National Monument, would also be cut by about half.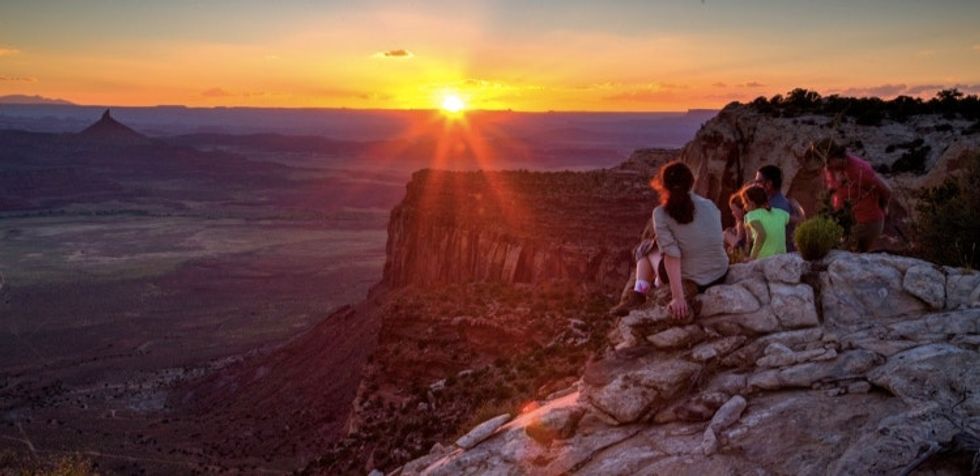 The Valley of the Gods in Bears Ears. Photo by Bob Wick/Bureau of Land Management/Flickr.
National parks and monuments aren't the president's land or Congress' land. They are just the stewards of them. The real owners are all of us.
Trump's decision is already being challenged in the courts. On Monday, a coalition of Native American tribes filed a lawsuit. Environmental organizations like The Sierra Club and The Wilderness Society have followed suit, and the retailer Patagonia announced it will as well.
Until these cases are decided, however, the fate of Bears Ears is uncertain.