More
An Ohio mosque opened a free medical clinic for people who can't afford healthcare.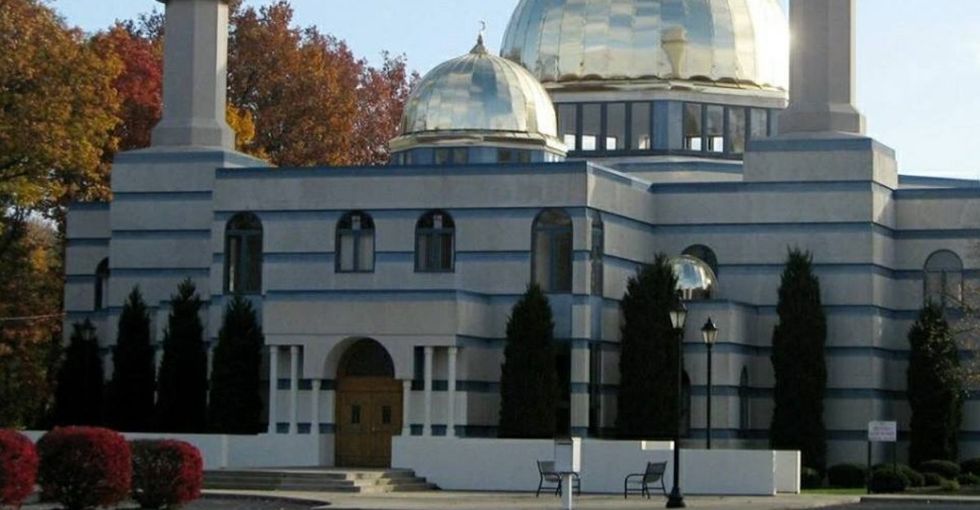 A northeast Ohio mosque has opened a medical clinic that is is free and open to all who can't afford healthcare.
For millions of Americans who live without health insurance, going to the doctor is a big deal. With soaring healthcare costs in the U.S., many people simply forgo getting the medical help they need because they can't afford it—a reality that makes us unique among the world's developed nations.
That reality is what compelled the Islamic Center of Cleveland to transform some of its storage space into a free medical clinic. No fees. No copays. No insurance requests. The Cleveland Ibn Sina Clinic is open on weekends and free to people of all religions and backgrounds. The only thing patients have to pay for is the cost of any prescriptions they might need.
---
The clinic is being run by 20 Muslim doctors from around northeast Ohio who are volunteering their time on a rotating basis.
The facility itself operates through fundraising and donations, but the medical care being provided comes from 20 doctors who are volunteering their time and talents.
"We have the ability, we have the potential, we have the resources," Dr. Mansoor Ahmed told News 5 Cleveland. "Giving a little bit of your time, I think, goes a long way in making a difference in people's lives."
The clinic's communications and public relations director Hala Sanyurah told the news outlet that the clinic is a way for doctors in the Muslim community to give back.
"A lot of the doctors came here from foreign countries outside the United States looking for better opportunities," Sanyurah said. "Now that they are established, some of them are practicing with hospitals, some of them have their own practice, now they want to come together and give back to the community."
The clinic provides primary care, but also mental health and chronic illness care as well.
One of the things uninsured Americans struggle with is getting care for ongoing medical issues, such as mental illness, asthma, diabetes, and sleep disorders. Such specialties will be covered at the Cleveland Ibn Sina Clinic as well.
The goal is for anyone with medical needs they can't afford to have a free place to get help. Dr. Ahmed emphasized that although the clinic is in a mosque and mainly run by Muslims, people of all religious and cultural backgrounds are invited to use it.
"This is for everybody," he told News 5. "We learn in medicine that sickness and disease affect every human being. We don't ask when we put our stethoscope on a patient, 'Which part of the world are you from?'"
The clinic has already helped 30 or so patients in the few weekends it's been operating. An open house and ribbon cutting ceremony is planned for March 27.
While it's unfortunate that such a clinic is needed, these volunteer doctors are offering a wonderful service to the community. Kudos to the Islamic Center of Cleveland and the Muslim community of northeast Ohio for making it happen.