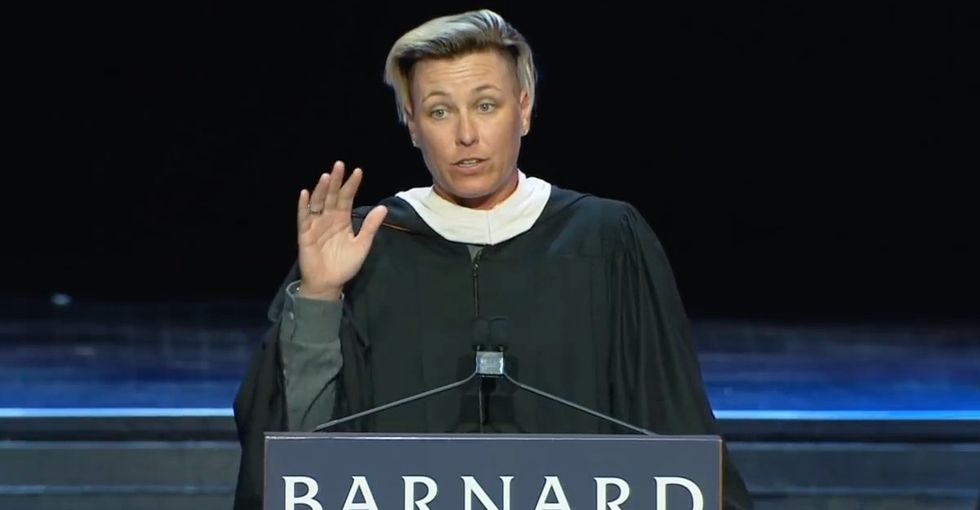 U.S. Soccer legend Abby Wambach addressed the Barnard College Class of 2018, letting them in on her four secrets to success.
Her commencement address, delivered to the New York women's college, took a long look at her own career — the things she'd do the same and the things she'd change.
Her remarkable speech deviated from some of the more common tropes that make their way into graduation speeches, and instead, she focused on the importance of teamwork.
---
Even as the all-time leading scorer in U.S. soccer history, the two-time Olympic gold medalist and 2015 World Cup champion emphasized the importance of working as a team. Barnard graduates are their own team, women are a team, and marginalized groups are a team — with considerable overlap among them.
"Like all little girls, I was taught to be grateful. I was taught to keep my head down, stay on the path, and get my job done. I was freaking Little Red Riding Hood," she said to laughter from the crowd.
It's that "Little Red Riding Hood" mentality that she urged graduates to break with.
"If I could go back and tell my younger self one thing, it would be this: 'Abby, you were never Little Red Riding Hood; you were always the wolf,'" she said, calling on members of the audience to embrace their places in the wolf pack.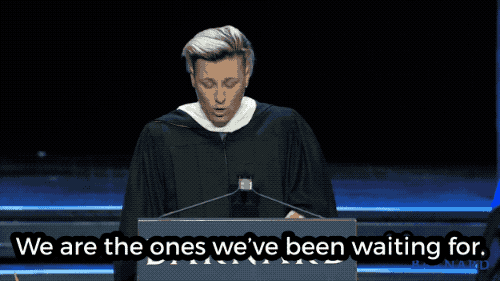 Watch the entire speech below. You can also read the transcript on Barnard's website.