Pop Culture
A viral short film shows the struggles families face when dealing with dementia
'The Wait' was originally released in 2018, but has recently resurfaced thanks to Reddit.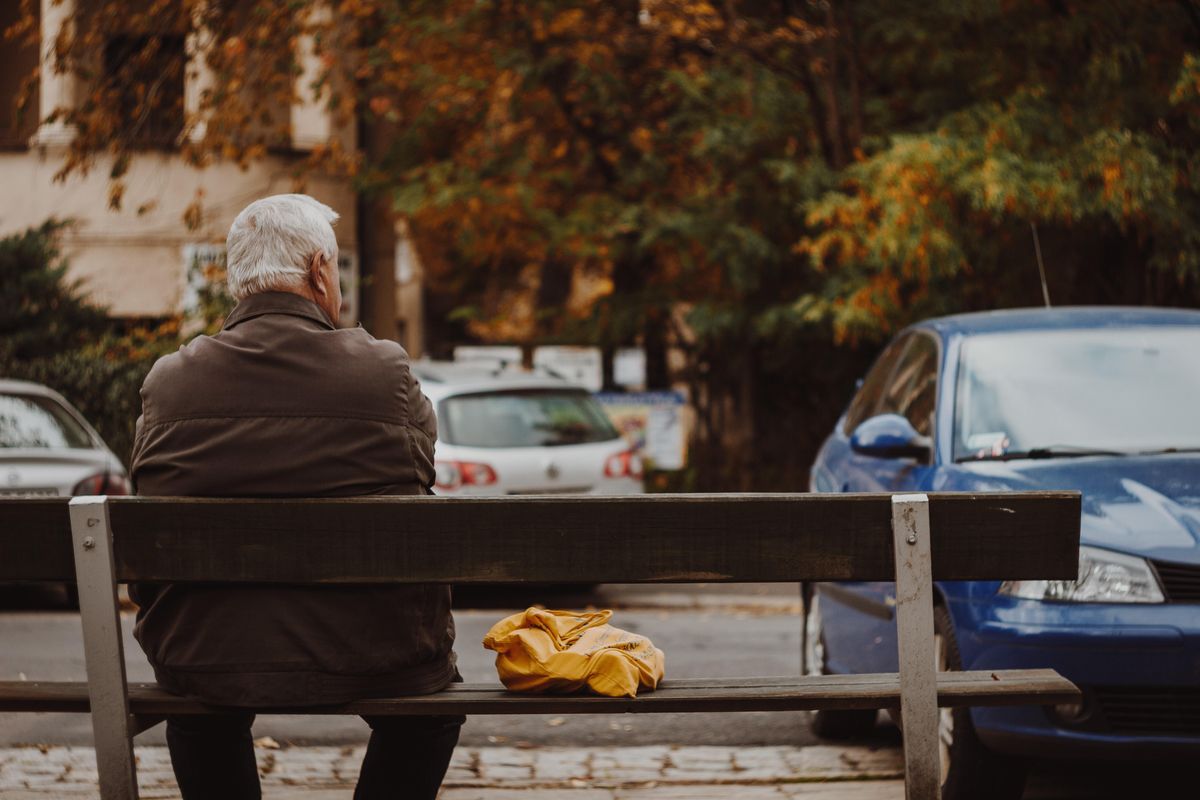 Caring for an ailing parent takes a real toll on a person. And when you're dealing with other things in your life, it can feel like you're drowning. In a short film called "The Wait," director Jason McColgan paints a heartbreaking but realistic portrait of what it is like to care for an aging parent suffering from dementia.
---
The short was released in 2018 and won a couple of awards back then. In 2021, the film went viral again after being posted on Reddit.
Film maker @JasonMcColgan was taken by surprise when his short film The Wait suddenly went viral this week after it was posted on @reddit. The 4 minute film about dementia won awards when it was released in 2018. You can watch it here: https://t.co/4pZtBDaHKI pic.twitter.com/cspTBCvSLU

— Alzheimer's Society (@alzheimerssoc) April 10, 2021
In the film, which takes place somewhere in the United Kingdom, a woman is seen sitting on a bench at a bus stop. When the film opens, she's speaking on her phone making an appointment with a doctor's office. An older man is seen sitting next to her. As the camera pans out, we see that she is visibly pregnant and rubbing her stomach. She is clearly stressed.
When the man begins to make conversation with her, it's clear her feathers are ruffled a bit. The questions range from typical, "When are you due?" to invasive, "Do you have any family?" and with each question her stress level seems to rise. Many women have dealt with their fair share of overly invasive (however well-meaning) strangers during pregnancy, so it's not surprising that she's a little distressed by his constant question asking.

Soon, the bus pulls up and that's when we get the full story. This older man is her father, and it's just the two of them. Clearly the man is suffering from dementia or a similar memory loss disease, and his daughter is under a massive amount of stress.
Watch the film below:
Alzheimer's disease is the most common form of dementia, though the film never reveals what exactly the man is suffering from. According to the CDC, in 2014, there were an estimated 5 million adults over the age of 65 in the U.S. suffering from the disease. The CDC projects that 14 million adults in the U.S. will have the disease by 2060.
Signs of dementia or Alzheimer's include using unusual words to refer to familiar objects, forgetting old memories and the inability to perform tasks independently. If you suspect someone in your life may have dementia, you should speak with a medical professional to have them properly assessed.