popular
The 5 most festive drive-thru holiday light shows for 2020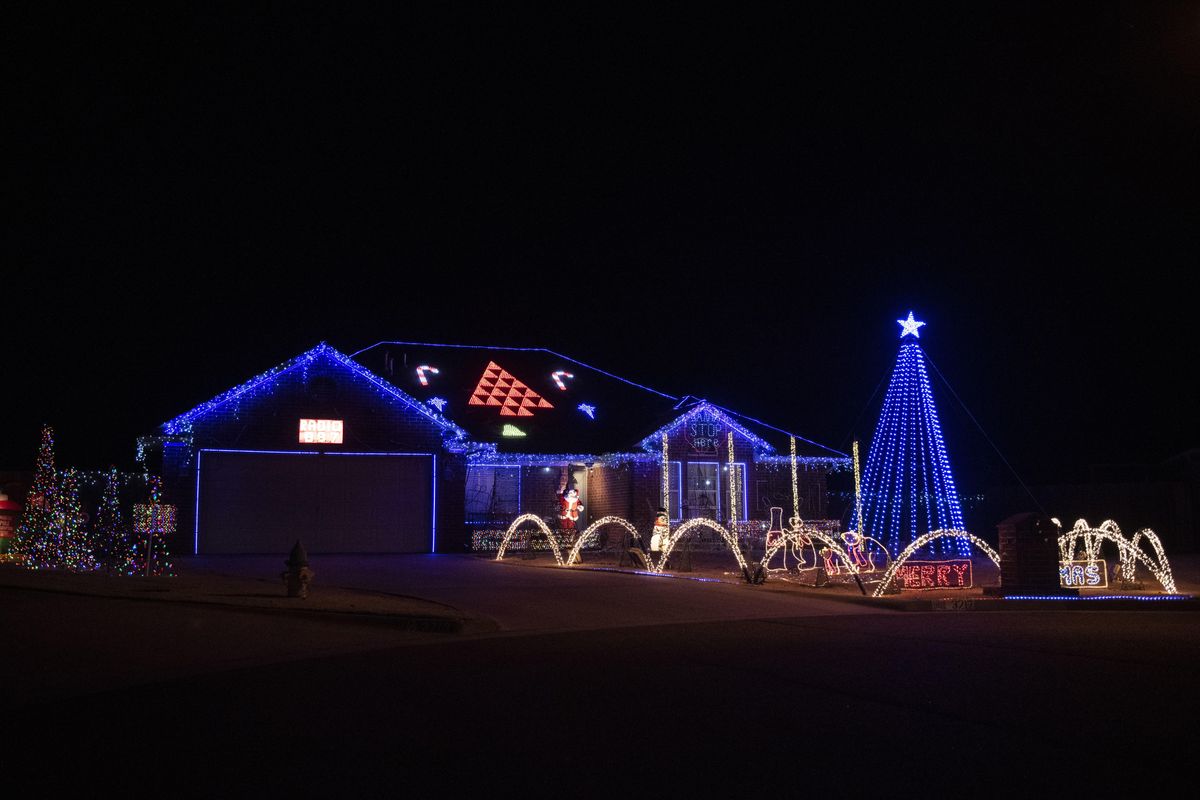 The pandemic has robbed us of the better part of a year. Not being able to have holiday celebrations has made it feel as if the holidays didn't even happen. Those little rituals of cutting turkey with your family on Thanksgiving or going to a BBQ on Labor Day are what makes the holiday feel more like a holiday than just getting the day off. Technically, the only reason why we had a Fourth of July this year is because July 4th is a date on the calendar.
COVID hasn't entirely cancelled Christmas. Festive Holiday light shows mean you can experience that Christmas-y feel from the safety of your own car. Or better yet, you can skip getting in your car and watch them on You Tube. These people have been working hard, despite the pandemic, to make sure that some of that Holiday magic enters our lives.
---
Magical Light Show
Titanium (David Guetta/Sia) 2020 Christmas Light Showwww.youtube.com
The Magical Light Show happens every year in Tracy, California and 2020 isn't an exception. The light show also doubles as a fundraiser for the McHenry House, a family shelter in Tracy. You don't have to be anywhere near the California city to view the show or to donate. The organization is taking donations on their website.
The Grinch Who Stole Christmas Light Projection
The Grinch- Christmas House Projection Show 2020www.youtube.com
COVID is basically the Grinch who stole Christmas, or at least the Grinch who reduced Christmas to only essential functions. This light show is the Dr. Seuss classic, but projected on to somebody's house – which is really the best way to see it, anyways.
Polar Christmas Light Show At Toronto Pearson Airport
Polar Christmas light Show 2020 Massive (4K) #Christmas Medley Disco Remix 2020 no copyright #Glowwww.youtube.com
In any other year, going to the airport around the Holidays is a special kind of hell you'd only wish on your worst enemy (because it's not fatal, just uncomfortable). The upshot of 2020 is that Holiday travel is less painful, thanks in part to this fun light show on the way to the airport in Toronto. It's like a Christmas-y theme park ride at a time when theme parks are closed. And it's a lot cheaper than Disneyland, too.
Larsen's Light Show
Larsens Light Show - Carol of the Bellswww.youtube.com
There's something so soothing and satisfying about watching perfectly synchronized lights and music. This Campton Hills, Illinois-based light show does not disappoint. The show is lovingly put on by Brian Larsen. This year is actually the last year for the show in its current location. Traffic issues are making the light show move to a different, larger, and hopefully less congested location.
COVID Mask (Monster Mash Parody)
Covid Mask - Monster Mash parody - Halloween lightshow 2020www.youtube.com
Is it still October? It could be. Who really knows. Time has been irrelevant since March. It's hard to tell what day or month it is anymore. We didn't have Halloween, so this Monster Mash/face mask parody is still relevant, even though we're halfway through December. This cheeky light show pokes fun at the frustrations of having to wear a face mask. But seriously, you should wear a face mask. It's a pain in the butt, but it could save someone else's life.