WTF: How A Trainer On NBC's 'The Biggest Loser' Gave One Contestant An Eating Disorder
Think that NBC's "The Biggest Loser" is actually interested in helping people? Think again. This former contestant's forbidden testimony speaks to some disturbing truths about the show, especially now that they're bringing teenagers aboard.
02.08.13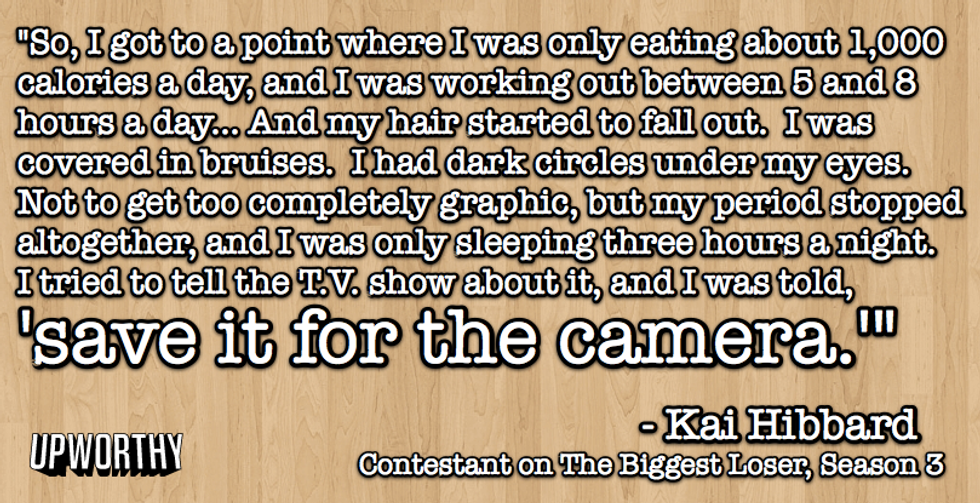 ---
Want the whole story?
Listen to the entire interview
at Body Love Wellness. 
More