Well Being
Women are sharing powerful tips on how to protect each other from people who spike drinks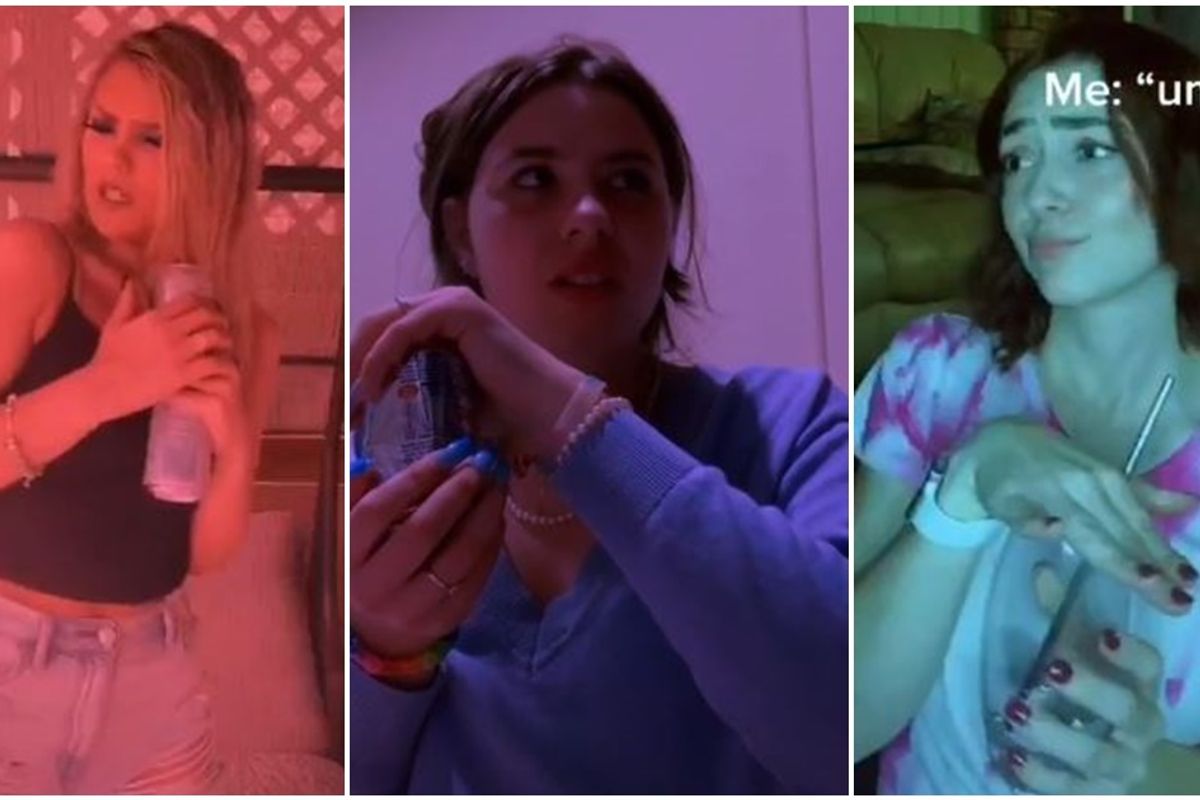 via TikTok
As colleges and universities open back up, it's time again to remind everyone again about the dangers of drink spiking.

A recent study published by the American Psychological Association found that drink spiking is far from an urban legend. A survey of college students discovered that 83% had "either they had drugged someone, or they knew someone who had drugged another person."
Being drugged at a bar or party can result in being robbed, rapped or murdered.

While most of the research surrounding drink spiking surrounds women on college campuses, it's something that people everywhere should be be warned about. In fact, over one in five spiking victims are men.
---
A recent trend on TikTok has brought the issue to the forefront with young people. It all started when TikTokker @enoughliv shared a video set to Kendrick Lamar's song "Money Trees" where she showed how she holds her friends' drinks at a party.
TikTokker @soloosteph shared a video explaining how quickly she was incapacitated by a drug slipped in her drink.

The trend inspired Mel Hall to create a video showing just how easy it is to sneak a pill in someone's drink using popcorn kernels. Hall cleverly showed how with barely any practice she masted the slight of hand necessary to drug someone without being caught.
"I decided the best way to respond and explain the risk was with a video. I thought a visual would be more impactful," Hall told Yahoo News Australia.

"So, I searched my kitchen for something pill-sized (popcorn kernels) and got to work. I read the comment, made the video, and posted it all within about 15 or 20 minutes," she added.
Hall believes that one of the most effective ways to make sure you stay safe is to have plenty of "allies" at a party or bar to watch your drink and make sure you're felling ok.
"The reality is that, if someone does manage to spike your drink, your awareness has been taken away from you," she said.
"You're now relying on the people around you to recognize that something is wrong and to help. That's why it's important that we're looking out for others as much as ourselves," she continued. "So, if your friend is acting weird or if you see something suspicious across the bar, check-in with them."
Hall also created a video about how a bar coaster can be a life-saver when you go out.
The trend also inspired women to make videos showing how they can be allies to one another by taking good care of their friends' drinks.