More
Once in need of help himself, Deshaun Watson knows the power of paying it forward.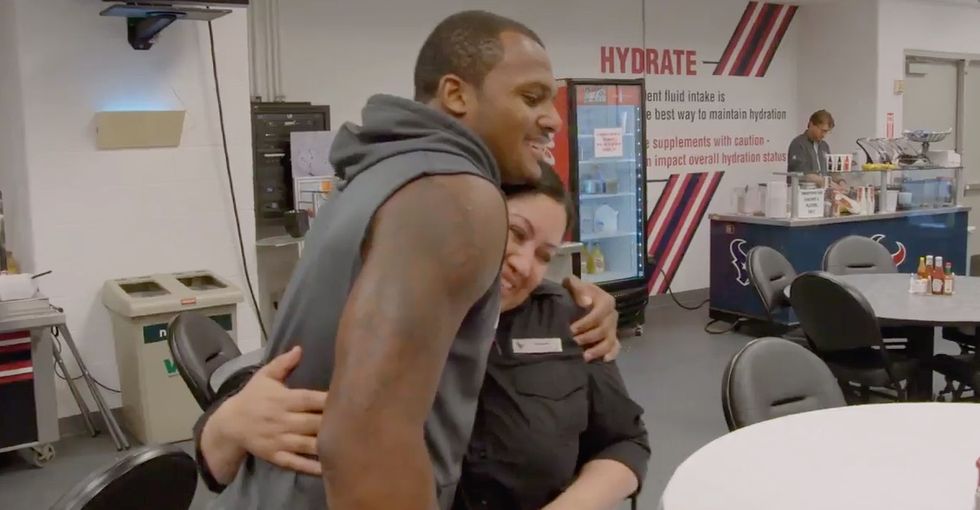 When Deshaun Watson was 11 years old, an NFL star came to his rescue. Now in the NFL himself, Watson's been paying it forward ever since.
In November 2006, Watson, his mother, and three siblings moved into a home built by Habitat for Humanity and furnished by NFL running back Warrick Dunn in Gainesville, Georgia. The act of charity, which helped his family get back on their feet after years living in public housing, shaped the man he grew up to be.
During his time as a star quarterback at Clemson University, Watson helped build houses for Habitat for Humanity, singing the organization's praises all the way. As someone who had benefitted from charity, he knew just how big a difference it could make in the life of someone else.
---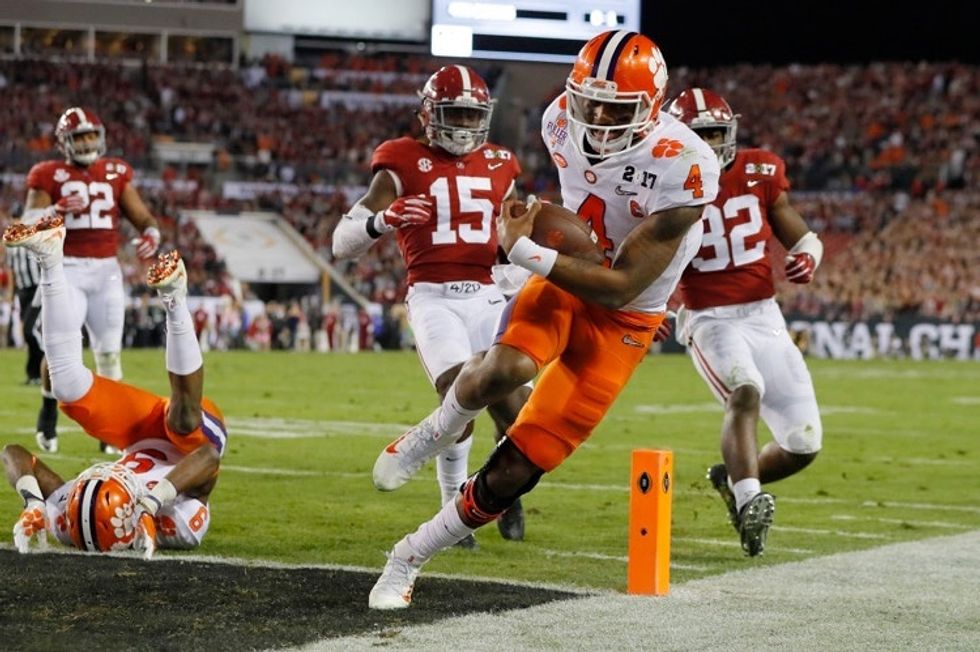 Watson scores a touchdown, leading the Clemson Tigers to victory in the 2017 College Football Playoff National Championship Game. Photo by Kevin C. Cox/Getty Images.
Today, Watson is a rookie with the NFL's Houston Texans. When Hurricane Harvey hit, he knew he wanted to find a way to give back to those affected.
Watson decided to give his first game paycheck to some of the stadium employees affected by Hurricane Harvey.
A video posted to the Texans' social media platforms shows Watson as he meets with three very surprised cafeteria workers who were hit hard by the storm. He hands each of them an envelope bound with red ribbon containing one-third of his first paycheck. Their shocked responses are both wonderful and inspiring.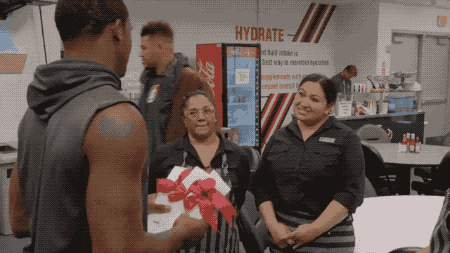 All GIFs from Houston Texans/Facebook.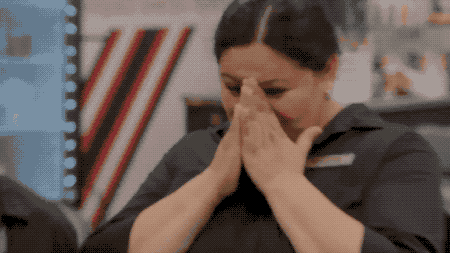 "And anything else y'all need, I'm always here to help."
Charity and kindness take many forms, all powerful in their own way. Watson demonstrated the power of paying it forward with his donation, making himself available to help those in need.
Watch the emotional moment when Watson delivers his game check to the three unsuspecting cafeteria employees below.