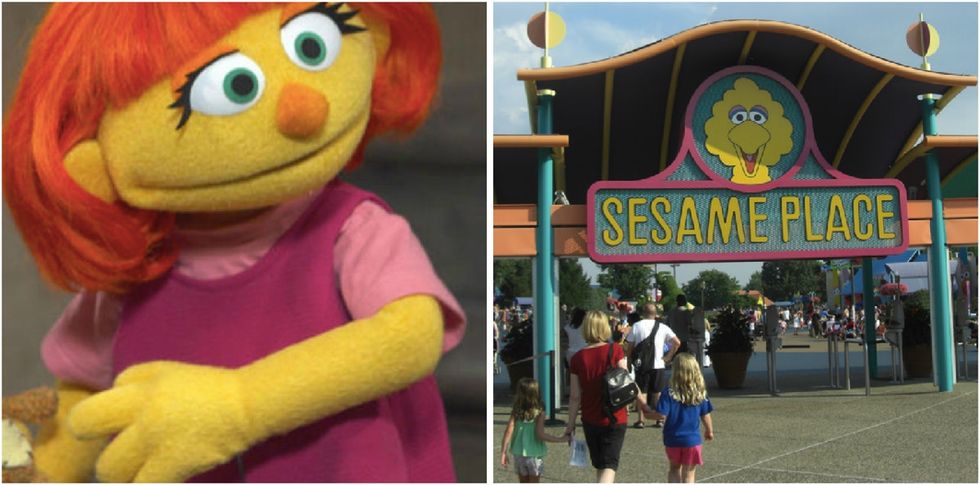 A Pennsylvania theme park has just been awarded an important distinction.
Sesame Place, a children's theme and water park based on the television program "Sesame Street," was declared a Certified Autism Center by the International Board of Credentialing and Continuing Education Standards (IBCCES).
As part of its detailed certification process, Sesame Place requires at least 80% of its staff to complete rigorous training on autism sensitivity and awareness. The park also installed "quiet rooms" as safe spaces for visitors who may be experiencing sensory overload and offers noise-canceling headphones to attendees throughout the park.
---
"Sesame Street" character Julia, who has autism, is also on-hand at the park to provide a familiar face and help educate guests who might not be as familiar with autism.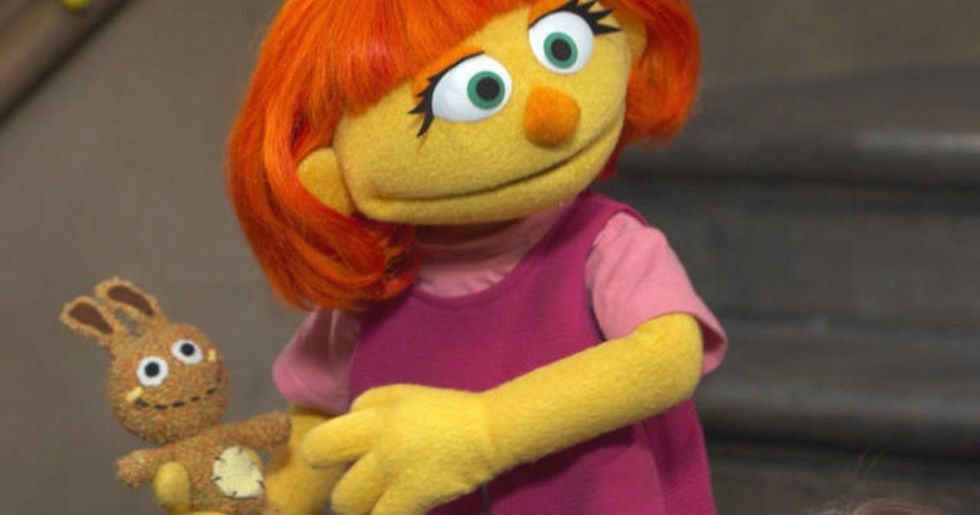 Photo by Shawn Collins/Flickr.
Sesame Place isn't the only park making strides in accessibility either.
While Sesame Place is the first park to earn the Certified Autism Center distinction, other parks are making inclusive strides as well.
Disneyland has received praise for its efforts to expand disability services to guests, including those with autism. And in late 2017, a video went viral showing a young guest interacting with a park employee in sign language.
Also in 2017, a $17 million dollar water park in San Antonio called Morgan's Inspiration Island opened with the goal of being accessible to all people with disabilities.
However, what's actually "magical" about moments like these are how there's nothing magical at all required — just awareness, hard work, and recognizing the value of accessibility and representation for all children and families.