'For many people around the globe, [St. Patrick] is ... the patron of immigrants.'
In his final St. Patrick's Day visit to the White House as Ireland's leader, Enda Kenny, offered some timely thoughts on immigration.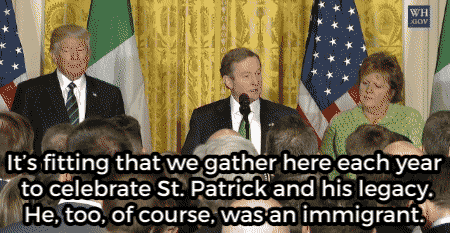 In a bit of advice to the U.S. — an old friend of Ireland — the Irish prime minister recounted how immigration helped mold a strong relationship between the two countries, making a subtle plea to the new president to look for the value in those who wish to come to the U.S.
More