True
Barilla
In the NBA's storied history, few players played with as much passion as Paul Pierce.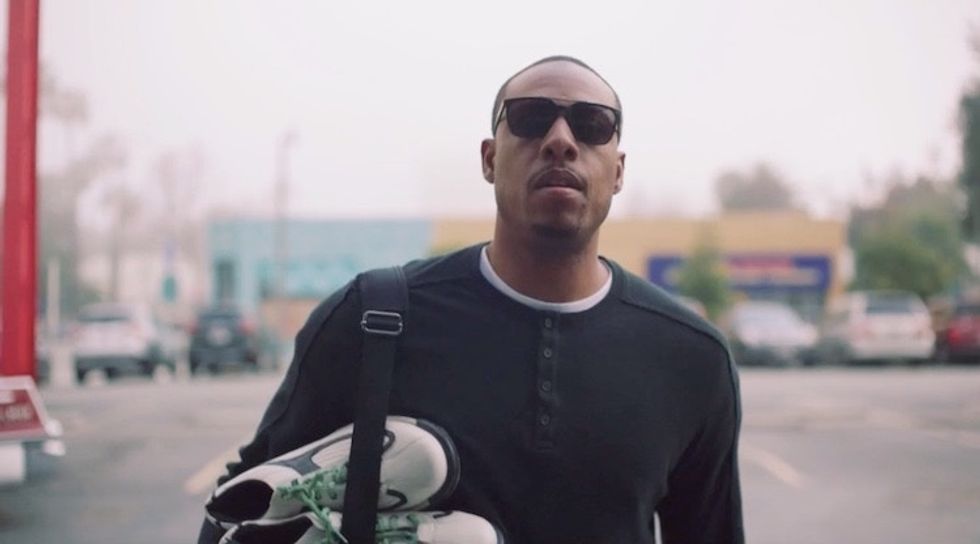 All images via Barilla.
Nicknamed "The Truth," Pierce was known the world over for his undeniable court savvy, clutch shooting, and killer basketball instinct. In 2008, he won an NBA championship with the Boston Celtics and capped off his amazing playoff run with a Finals MVP award.
<p><strong>Pierce is also a champion off the court.</strong> His nonprofit, "<a href="http://www.paulpierce.net/truthfund/" target="_blank">The Truth Fund</a>," empowers underserved youth by providing them with educational assistance. He's also the recipient of the NBA Home Team Community Service Award and has assisted various organizations with rebuilding parks and neighborhoods across the country.</p><p><strong>This past season, Pierce stepped away from the NBA after a legendary 19-year career.</strong></p><p class="shortcode-media shortcode-media-rebelmouse-image"><img type="lazy-image" data-runner-src="https://assets.rebelmouse.io/eyJhbGciOiJIUzI1NiIsInR5cCI6IkpXVCJ9.eyJpbWFnZSI6Imh0dHBzOi8vYXNzZXRzLnJibC5tcy8xOTUyODQ4OS9vcmlnaW4uanBnIiwiZXhwaXJlc19hdCI6MTYwMDAyODc4MH0.yiJ7j2B-kOLZ94ZH42N_Un7Q-cNTQvFzTfEtm5sP4IM/img.jpg?width=980" id="bf4be" class="rm-shortcode" data-rm-shortcode-id="03fac294b696e5dc5a9cf97334c26563" data-rm-shortcode-name="rebelmouse-image"><small class="image-media media-caption" placeholder="add caption..."></small></p><h2>But just because he's no longer playing basketball doesn't mean he's lost an ounce of his passion for sports — he's still got plenty of it.</h2><p>And aside from basketball, there's one sport in particular that Pierce loves — <em>a lot</em>. And it might take some people by surprise.</p><p><strong>"I'm very passionate about bowling,"</strong> he explains. He says part of the reason he loves it so much is because it is a very social sport.</p><p class="shortcode-media shortcode-media-rebelmouse-image"><img type="lazy-image" data-runner-src="https://assets.rebelmouse.io/eyJhbGciOiJIUzI1NiIsInR5cCI6IkpXVCJ9.eyJpbWFnZSI6Imh0dHBzOi8vYXNzZXRzLnJibC5tcy8xOTUyODQ5MC9vcmlnaW4uanBnIiwiZXhwaXJlc19hdCI6MTU5OTgzMDEzNn0.6jtS3KwY6u-H1snCzSjbNTuwiVrD1WNcUiOq5d2pX0o/img.jpg?width=980" id="be681" class="rm-shortcode" data-rm-shortcode-id="b2033d746d5889c78eea8cd97d112926" data-rm-shortcode-name="rebelmouse-image"><small class="image-media media-caption" placeholder="add caption..."></small></p><p>"Even though there is a competition, it's a great social environment for you and your friends to go relax, get your mind off stuff, and also have fun with it," he says. </p><p>In fact, as Pierce started seeing success in the NBA, he never let go of bowling and always made sure it was a huge part of his life.</p><p><strong>He talked all about it in a recent interview with YouTube sensation Hannah Hart on the YouTube show <a href="https://www.youtube.com/playlist?list=PLE5fw-y1kbeMd7jQxmPuSwV2lwA8MYQV9" target="_blank">"While the Water Boils"</a> — all while they <a href="https://www.barilla.com/en-us/passion-for-pasta/recipes?utm_source=upworthy&amp;utm_medium=publisher&amp;utm_content=paid_hannah_article_062217&amp;utm_campaign=wtwb3%20%20" target="_blank">cooked some delicious pasta</a> </strong><strong>featuring <a href="https://www.barilla.com/en-us/posts/2017/05/16/linguine-and-truth-sauce-inspired-by-paul-pierce?utm_source=upworthy&amp;utm_medium=publisher&amp;utm_content=paid_pierce_recipe_article_062917&amp;utm_campaign=wtwb3" target="_blank">Paul's special "Truth sauce."</a></strong><strong> Check it out right here:</strong></p><div><div data-card="youtube" data-reactroot=""></div></div><div><div data-card="youtube" data-reactroot=""><div><span style="display:block;position:relative;padding-top:56.25%;" class="rm-shortcode" data-rm-shortcode-id="97d31b399306dbb819497fcd97e6e616"><iframe type="lazy-iframe" data-runner-src="https://www.youtube.com/embed/V4nkPk8d2hg?rel=0" width="100%" height="auto" frameborder="0" scrolling="no" style="position:absolute;top:0;left:0;width:100%;height:100%;"></iframe></span></div></div></div><h2>Pierce is especially passionate about sports because he loves seeing the work ethic that other athletes put into their craft.</h2><p><strong>That's why Pierce's next big step is to circle the globe and experience every major sporting event.</strong></p><p>"I made a list," he adds. "I've never been to a Super Bowl. I was thinking about maybe, like, going streaking during the World Cup."</p><p>Clearly, that last part is a joke. </p><p class="shortcode-media shortcode-media-rebelmouse-image"><img type="lazy-image" data-runner-src="https://assets.rebelmouse.io/eyJhbGciOiJIUzI1NiIsInR5cCI6IkpXVCJ9.eyJpbWFnZSI6Imh0dHBzOi8vYXNzZXRzLnJibC5tcy8xOTUyODQ5MS9vcmlnaW4uanBnIiwiZXhwaXJlc19hdCI6MTY0NTY4NjgwN30.ngv9OVcn2bARLzo9J4zhmmoQbvli6Sinax8dtI2E4hs/img.jpg?width=980" id="546a0" class="rm-shortcode" data-rm-shortcode-id="f4b4fef9bcd72e91d14300c8dd417073" data-rm-shortcode-name="rebelmouse-image"><small class="image-media media-caption" placeholder="add caption..."></small></p><p>But what isn't a joke is his appreciation for what gets athletes to the pinnacle of their sport.</p><p><strong>"People don't know how hard other athletes work," </strong>he says. "It's just like a certain admiration for them because I know, behind the scenes, they're doing something that we wouldn't probably imagine doing."</p><p class="shortcode-media shortcode-media-rebelmouse-image"><img type="lazy-image" data-runner-src="https://assets.rebelmouse.io/eyJhbGciOiJIUzI1NiIsInR5cCI6IkpXVCJ9.eyJpbWFnZSI6Imh0dHBzOi8vYXNzZXRzLnJibC5tcy8xOTUyODQ5Mi9vcmlnaW4uanBnIiwiZXhwaXJlc19hdCI6MTYzMzAzMjY3OX0.X7dmf6uOnBZTB-6wXHCVK7_6PWOO4RbDPuwEdyELn8o/img.jpg?width=980" id="65d1f" class="rm-shortcode" data-rm-shortcode-id="bd5d2a4a289fdb906dd0c849491d5e82" data-rm-shortcode-name="rebelmouse-image"><small class="image-media media-caption" placeholder="add caption..."></small></p><p>Whether it's basketball, bowling, or any sport, for that matter, to Pierce, the recipe for success is simple: Pour your heart into doing what you love. And keep doing it no matter how big the obstacles are in front of you.</p><p><strong>Yes, following your passion takes a lot of sacrifice and dedication, but ultimately, it's all worth it.</strong></p>