Once upon a time, the entire Hollywood industry shut down. On October 5, 1945, thousands of workers walked out of high-powered studios in the name of fairer working conditions. The epic strike took on the name of "Hollywood's Bloody Friday." For six months, all productions were severely delayed. That meant: nothing new on television. No movies to go to. No escape from the humdrum of real life. And in those times, no one even had the saving grace of YouTube or TikTok.

Cut to: October, 2021, and we are faced with the same situation. Which is bad news for those looking to binge new shows during their WFH job.
Entertainment has become a saving grace, if not an absolute necessity, during the pandemic. Many of us survived the shutdowns thanks to entertainment. Whether swooning over "Bridgerton" or gaping in awe at "Tiger King," television has provided us a much-needed escape from reality. However, thanks to disputes over unlivable wages and inhumane working conditions, your favorite show might be stuck on a cliffhanger for a while.
Why is this happening?
Starlets and action heroes in front of the camera often gain the glory of the public, yet behind the scenes, there are crew members—those who run sound, lighting, hair, makeup and camera departments—who normally contribute longer hours and more manpower to keep the wheels of the production running.
These crew members make up a union known as IATSE (the International Alliance of Theatrical Stage Employees, Moving Picture Technicians, Artists, and Allied Crafts). And this past Monday, IATSE once again voted "yes" on a strike approval after broken negotiations with the AMPTP (Alliance of Motion Picture and Television Producers). Yes, it's the age-old story of the working man versus the money man. IATSE members are fighting for increased income, more rest periods and increased residual payments for streaming projects. If their demands are not met, IATSE has approved a unionwide walkout. Meaning history could very well repeat itself.
Below are a few sample horror stories taken from @iatsestories on Instagram, which depict a regular—yes, regular—day on set:
At best, film and TV crew members are unsung heroes; at worst, they are literally putting their lives in danger due to incredibly taxing working environments. A typical day for crew members is 12 hours. That can go up to 15 or 16 hours a day, without weekends, and sometimes without actual lunch breaks. That's the equivalent schedule demands of many frontline workers. Only instead of saving lives, members of IATSE risk injury and even work related death. It hardly seems humane to force workers to sacrifice their physical, emotional and mental health in the name of entertainment. Let's face it: A lot of the time we're only half paying attention to the screen as we're folding laundry.
For all the risk, the wages are often less than minimum wage. And though projects from major streaming platforms such as Netflix, AppleTV and Disney+ earn income that rivals—or even exceeds—those of traditionally released blockbusters, the payment terms remain the same as they did 10 years ago.These multimillion dollar companies have the same residual payment responsibilities as a fledgling start-up.
What happens next?
Negotiations are reforming between IATSE and AMPTP, thanks to IATSE's historic strike authorization. Now that things are back on the bargaining table, perhaps a better, more fair contract can be ironed out between the two unions. Things do seem optimistic. Scarlett Johansson's lawsuit victory against Disney over "Black Widow" streaming profits shows an artist leveraging power away from a gigantic media conglomerate. Hopefully those without celebrity status, yet who contribute equally (if not more so) to the movie and television shows we love, will get the same fair treatment.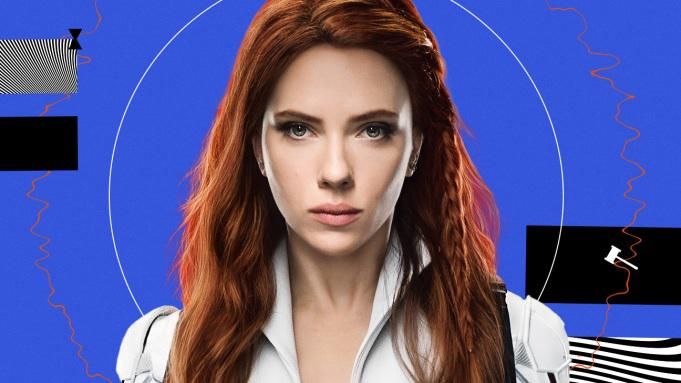 Scarlett Johansson wins lawsuit against Disney.www.hollywoodreporter.com
If not, it might be reruns of "The Great British Bake Off" for all of us.