Democracy
She was peaceful. The demonstration was peaceful. Police still fractured her skull.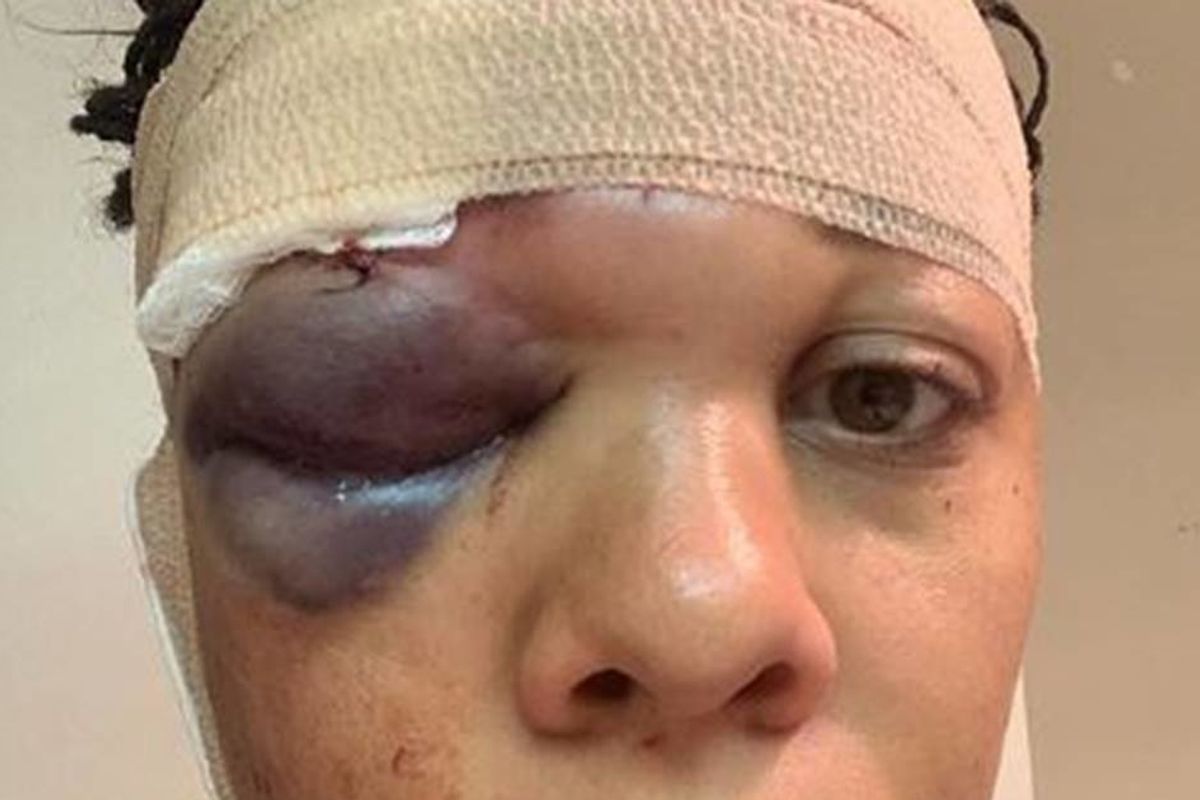 via PeaceloveandIt / Instagram
A disturbing image posted by LaToya Ratlieff on Instagram is visceral proof that peacefully protesting police brutality in the United States can get your skull cracked open by law enforcement.

On Sunday, May 31, Ratlieff was at a peaceful demonstration at Huizenga Plaza, in Fort Lauderdale, Florida organized by Black Lives Matter Alliance of Broward and other local groups to protest the deaths of George Floyd and people of color at the hands of police.
An estimated 1,500 citizens attended the protest and they were told not to engage with the police and to remain calm at all costs. Organizers chose a couple of dozen marchers and designated them as peace keepers if tension should arise.
---
At 6:15 p.m., three hours after the protest began, marchers returned to the park for a final prayer before going home. As the demonstrators returned to a local parking garage, they were confronted by a riot squad.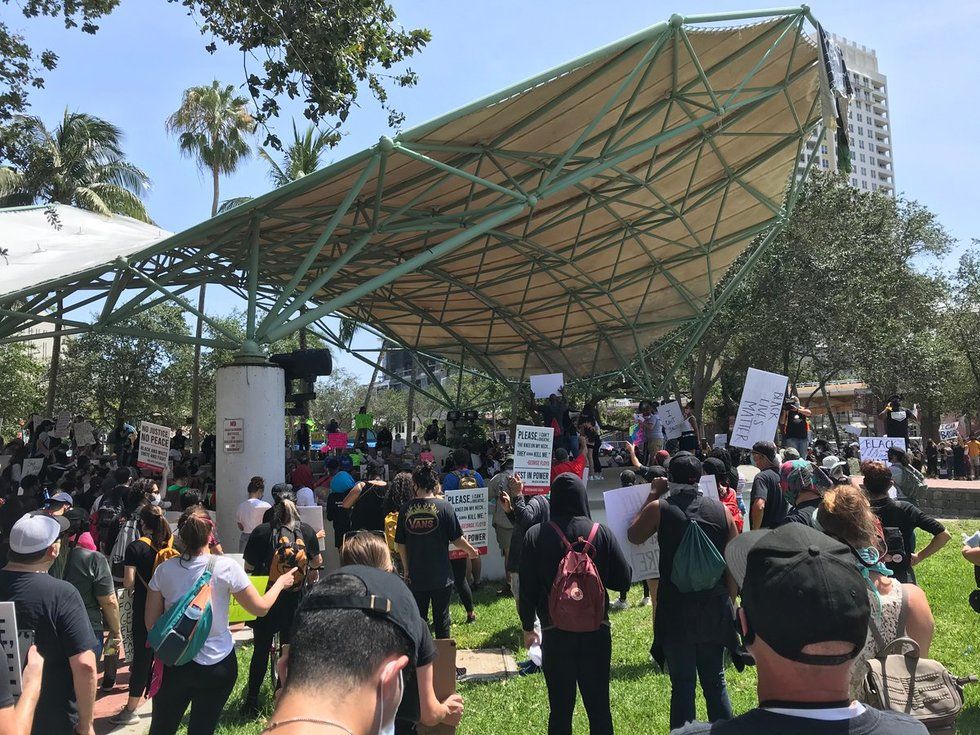 Twittertwitter.com
They tear gassed the protesters and shoved a kneeling woman, further agitating the crowd. Some protesters began throwing plastic water bottles at the police.

"While continuing to walk toward my car, the crowd began to become angrier and angrier," Ratclieff wrote on her Instagram post.
"Several of the protesters, including myself, began asking the other protesters to relax. And, we decided to kneel on the ground. While, we were kneeling, the officers continued to throw tear gas at us and even began pointing the guns at us," she added.
The gas began to suffocate Ratlieff. While coughing and gasping for air, an aid approached her and asked if she needed assistance. Within moments, she claims a police officer shot a foam rubber bullet at her head."It wasn't until I saw all the blood on the ground that it hit me," Ratlieff told the Miami Herald. "I've been shot."
If it wasn't for two aids that came to her assistance, Ratlieff says she would have continued to "lay on the ground while the cops watched me bleeding."
The incident was witnessed by a reporter from the Miami Herald who says a "black projectile hit Ratlieff in the forehead and ricocheted 50 feet down the street. Reporters were unable to locate the munition, but later returned to the scene and found cartridges labeled: '40 mm Foam Baton.'"

Foam Baton bullets fly at the extreme velocity of 325 feet per second.
Scott Ross, a photographer on site, says that the police shot people who were fleeing the situation in the back of the legs. "The tear gas is working. People are running away," Ross said. "Why are they shooting people in the back? It appeared punitive."
Ratlieff was taken to the hospital where she was treated for a fractured eye socket.
"I'm okay. My eye will heal. I was able to come home," she wrote on Instagram. "But, George Floyd and many others did not."