Share This With Your Friends To Find Out What Kind Of Leaders You All Are
Are you a "thought leader" or a "do leader"? What about your co-workers and friends? The folks at Mindjet and Jess3 made this awesome image so you can find out how you see yourself and how others think of you.
05.04.12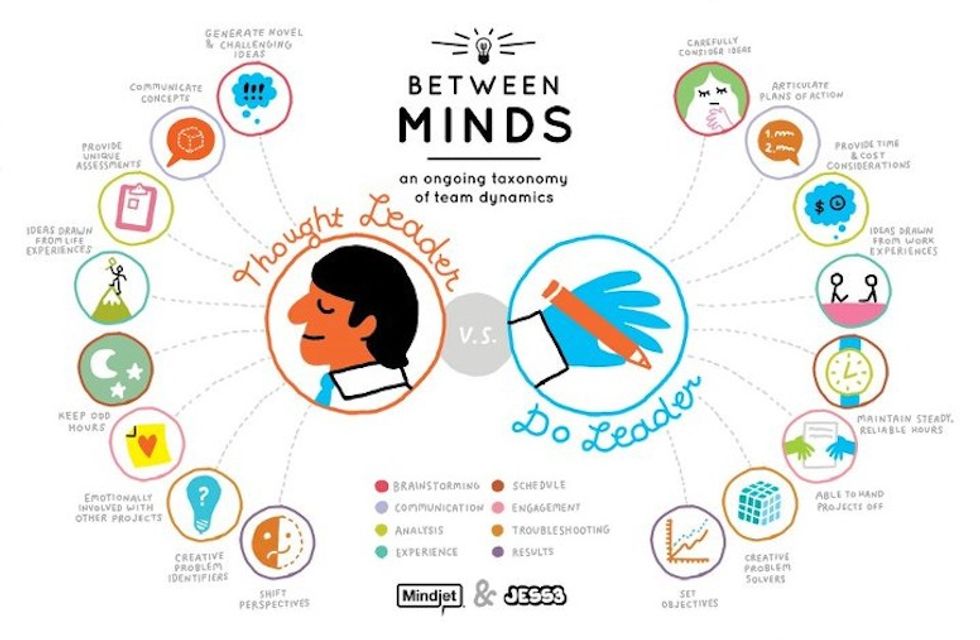 Use these instructions from Mindjet and Jess3:

Tag yourself and your friends with this graphic & share the challenges you face managing these personality types. You can also see how industry leaders deal with similar traits.
---
More