Culture
Restaurant owner defends homeless man who lives outside the store after 1-star review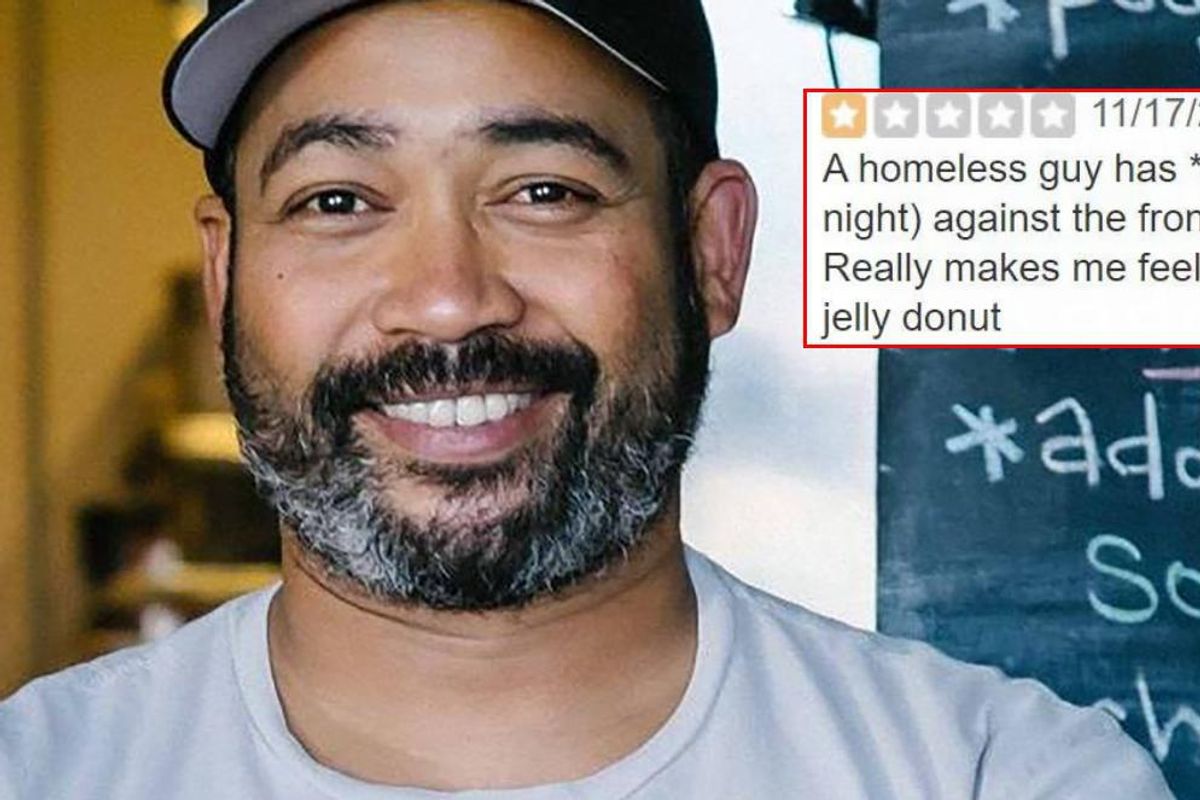 SOURCE: FACEBOOK
The owner of a donut store has been praised for defending a homeless man who hangs out outside of the store from an angry customer. The owner of Nomad Donuts, based in San Diego, defended the "intelligent and respectful" man after the customer implied that seeing him made them feel guilty about buying donuts.
The exchange was spotted by Reddit user beerbellybegone on Reddit, who shared screenshots on the social media site. The one-star review by the angry customer states: "A homeless guy has *lived* (morning noon and night) against the front entrance for about a year. Really makes me feel great about spending $5 on a jelly donut."

SOURCE: YELP
In a reply, owner Brad Keiller explained that the homeless man, Ray, was actually an asset to the store. He went on to explain Ray's background in a thought-provoking defense.
---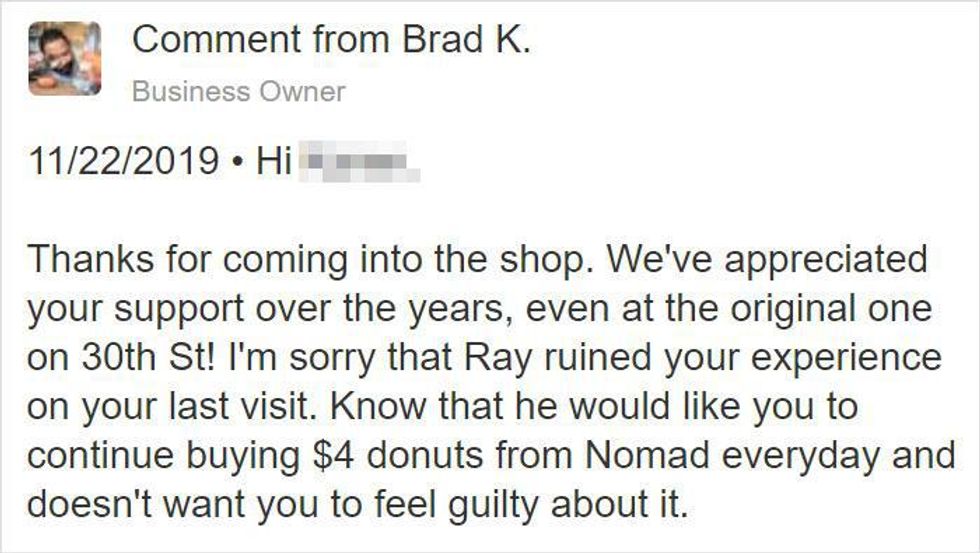 "Thanks for coming into the shop," Brad wrote. "We've appreciated your support over the years, even at the original one on 30th St! I'm sorry that Ray ruined your experience on your last visit. Know that he would like you to continue buying $4 donuts from Nomad everyday and doesn't want you to feel guilty about it."

Brad continues: "Our 'new' location on University has a lot more homeless people than the original on 30th St and it had really been an issue until Ray started hanging out outside the shop. He keeps the problematic ones away. Yes we've had many of those on meth, heroin, and such that I've had to almost forcibly remove from the shop but Ray keeps them away."

Brad then goes on to explain Ray's background, stating: "Ray is a former computer programmer with some physical and psychological challenges but he is very intelligent and respectful. I speak with him almost everyday. I like him. He is part of our community. The outside of the building provides him shelter from the sun, rain, and the building slabs gives warmth at night."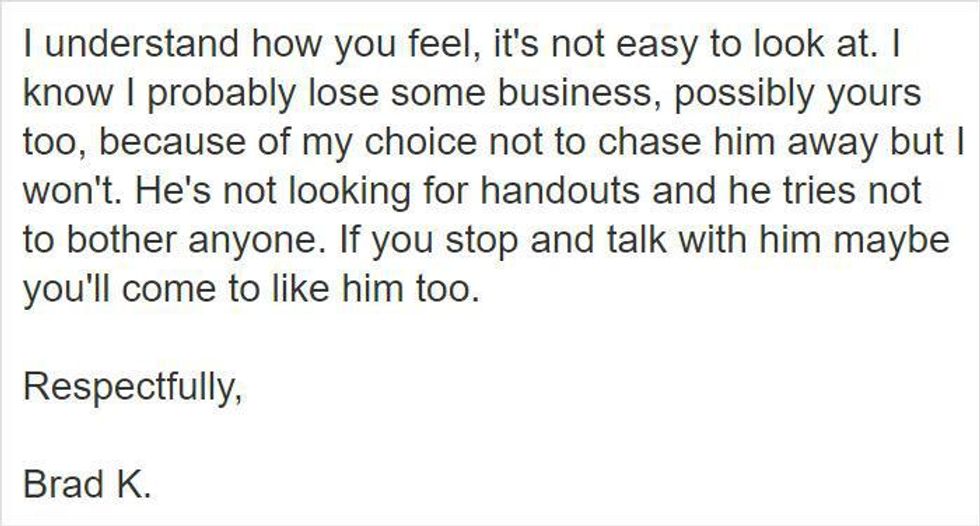 Brad concludes: "I understand how you feel, it's not easy to look at. I know I probably lose some business, probably yours too, because of my choice not to chase him away but I won't. He's not looking for handouts and he tried not to other anyone. If you stop and talk with him maybe you'll come to like him too."
Unsurprisingly, Brad's staunch defense of Ray led to some pretty positive comments online.
"The business owner is clearly socially conscious," one user wrote. "That's great and I'd support that. But it seems to me that the hero of the piece is actually Ray. He needs more love than the business."
While another added: "Every inch of respect for this post is deserved. Rays a human, with a story, same as everyone."
One person claiming to be homeless even commented: "Good on the business owner. As a homeless person myself, I felt both of these comments; you can be doing nothing wrong, be completely sober, keep to yourself, and people will still look at you like an absolute piece of shit for simply existing."