For Tom Williams, a chiropractor from Chicago, every day is bring your son to work day.
At his family-based practice, which he runs along with his wife, Lauren, Tom is used to having kids in the office. In fact, his new son, Oliver, was nearly born there — Lauren was staked out at the front desk when she first went into labor.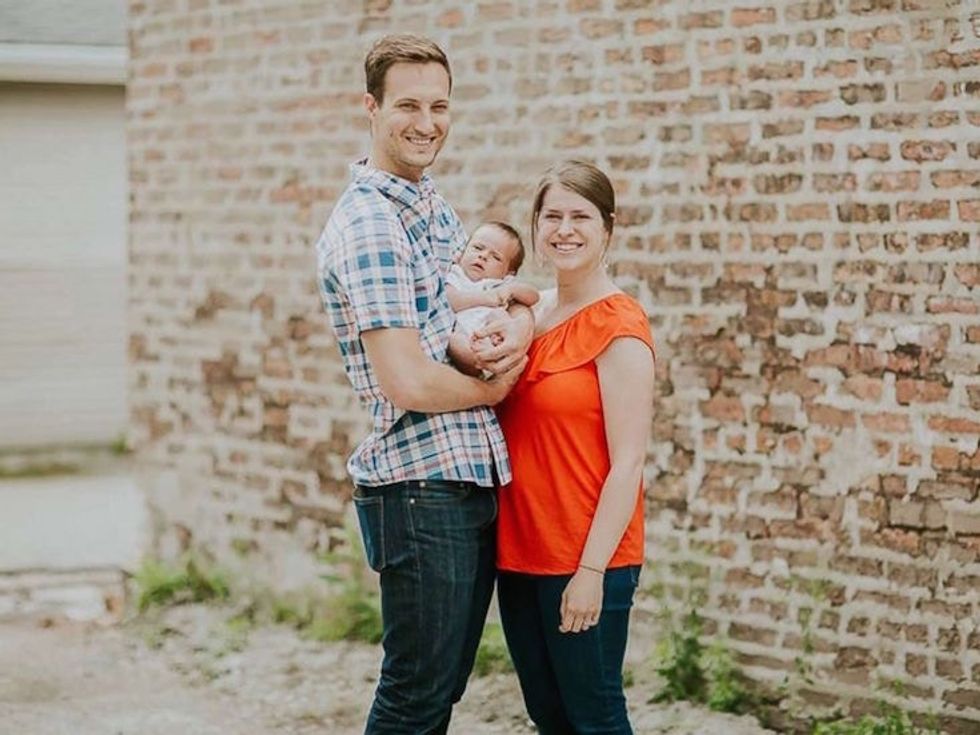 Photo by Genia Rackos/Facebook.
It's not uncommon to see a waitress taking orders with a sleeping baby across her chest or a small bassinet tucked in the corner of a cubicle in some corporate office.
In fact, companies are slowly growing more and more comfortable letting parents bring their babies to work.
Here's the catch: Figuring out what to do with baby during the day usually winds up being the mom's problem. A survey done by Parenting.com found that moms often wind up doing the lion's share of caretaking.
But the tide is turning, with more and more dads feeling empowered to take on a larger, if not the starring, role in raising the next generation of babies.
Guys like Williams are leading the charge, proving what moms have known for years: You can be a great parent and be good at your job, but no one ever said it'd be easy.