One Of Putin's Homophobic Spokesmen Is Shamed On 'The Daily Show,' And That's The Least Awesome Part
In the run-up to the Sochi Olympics, there was an uproar over Russia's awful anti-gay laws that were destroying lives and families. "The Daily Show" headed over to find out what the deal was and interviewed one of Putin's spokesmen. Said spokesman confirmed all of their worst fears.So Jason Jones went to the streets to find out more. And although he discovered that 74% of Russians are anti-gay, he also found pockets of beautiful dissent.At 4:06, he asks the people who really matter — LGBTQ Russians — why they don't just leave. And at 5:40, he meets an amazing woman who actually makes me tear up a little. It doesn't even end with a joke.If you live somewhere other than the USA, I've provided instructions on how to see the video at the bottom of the page. Because you deserve better than a media company's awful region restrictions.
02.14.14
For those of you who can't play the video, I went ahead and found images of the best part: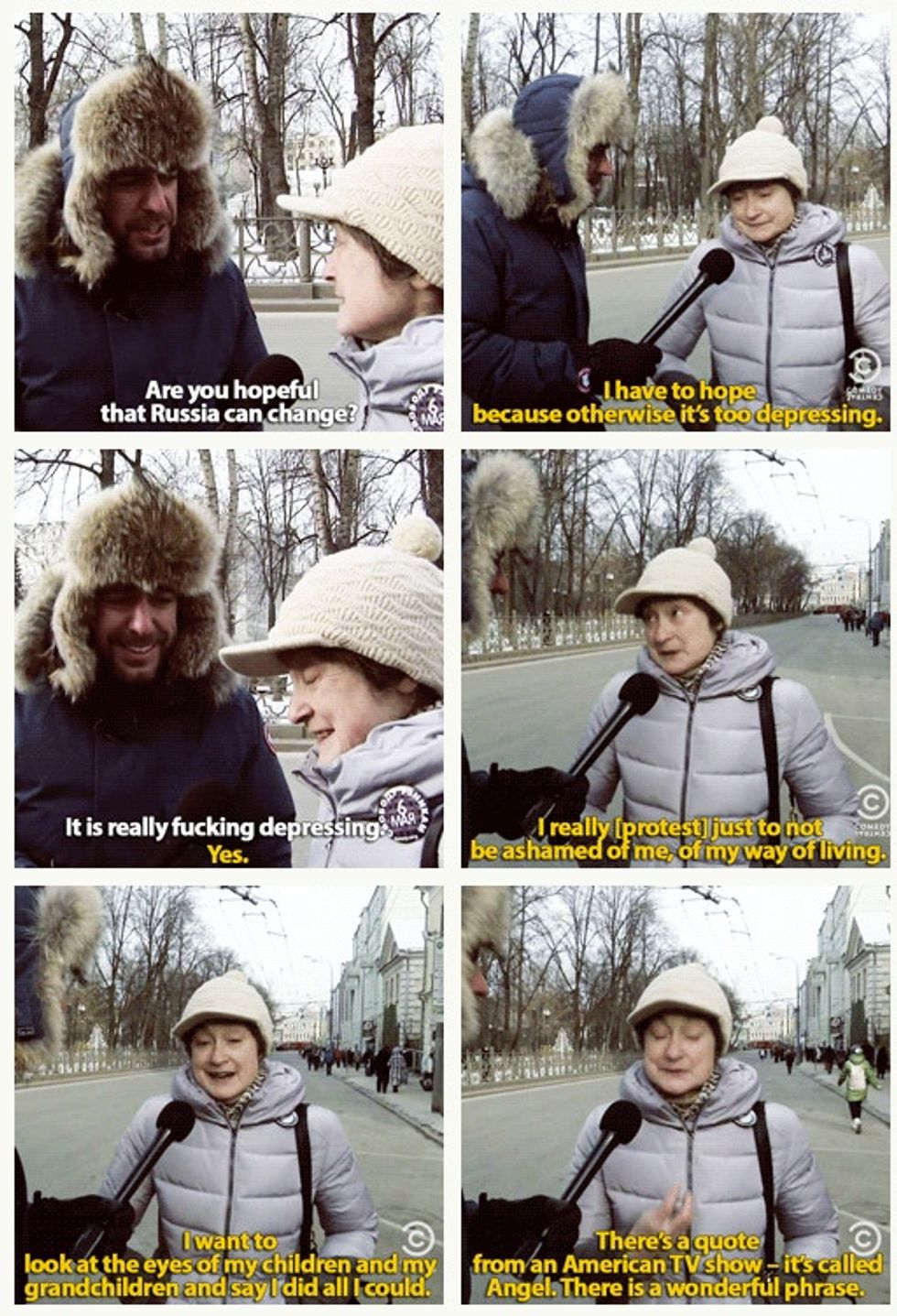 ---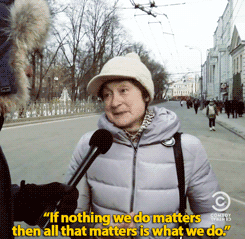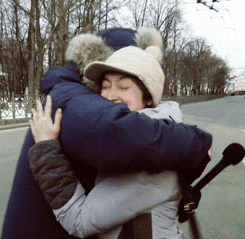 Share it if you share the sentiment. Totally your call.
More