Health
Meet the world's first biodegradable plant-based face mask

The G95 Oceanshield was designed to protect you and the environment.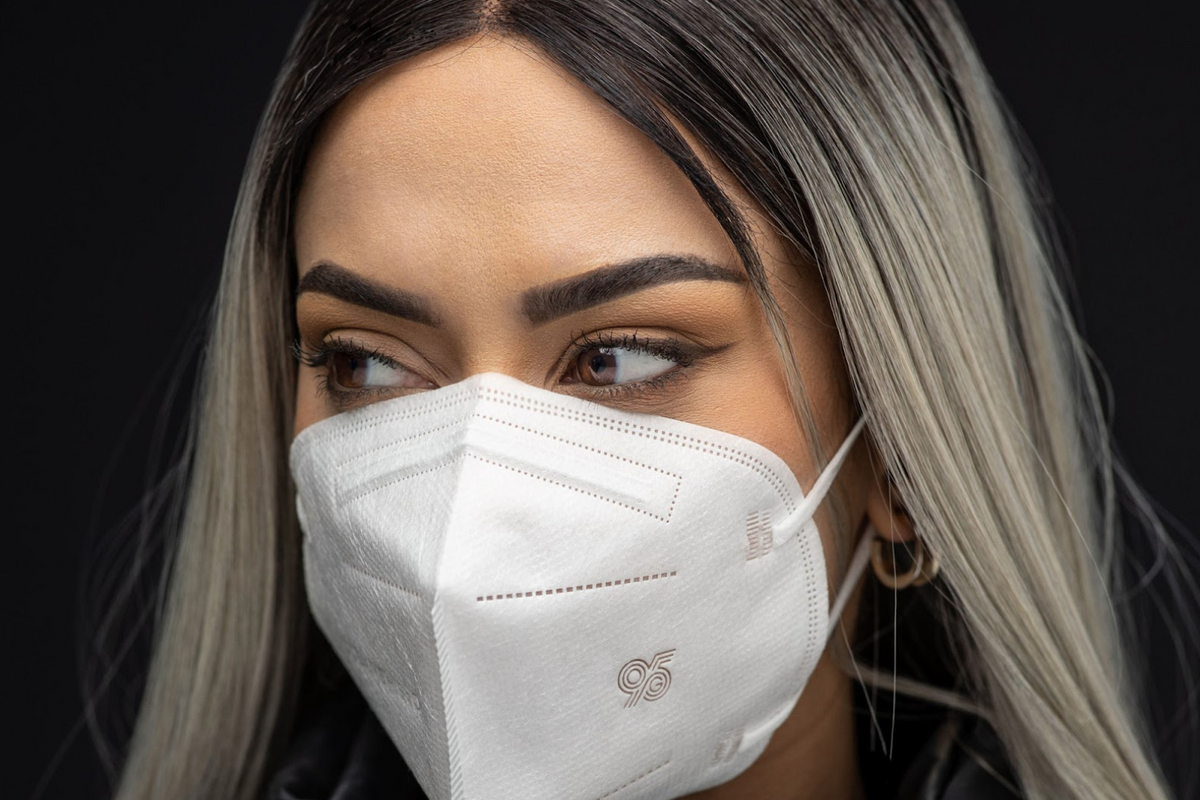 Image via Oceanshield
The Covid-19 pandemic has certainly given us plenty to worry about, from life threatening illness and social isolation, to economic turmoil and disrupted work and school routines. Now scientists are saying we also have to worry about the environmental impact of the pandemic, because it turns out that toxins from single-use masks are poisoning the world's water. Luckily, a company called G95 has just released an N95-type mask called the Oceanshield that is completely biodegradable. And it could be a total gamechanger.

---
According to the latest estimates, global consumption of single-use plastics has risen 300% now that the world is going through about 129 billion face masks per month.
How much is 129 billion masks per month? It's 3 million masks per minute, or 14.4 million pounds of medical waste per day. And because we're producing all this waste, scientists are finding unprecedented levels of microplastics and nanoplastics in the world's waterways.
Microplastics are particles of plastic less than 5 millimeters long that are created by the degradation of plastic waste. These particles are extremely harmful for the environment, especially in aquatic ecosystems, but they don't necessarily post a direct threat to human beings. But nanoplastics are another story. These particles are less than a millimeter long, and some are actually small enough to pass through cell walls and damage DNA. Some scientists even describe them as "tiny carcinogenic bombs" that threaten all forms of life on a cellular level.Environmental Impact Of Covid-19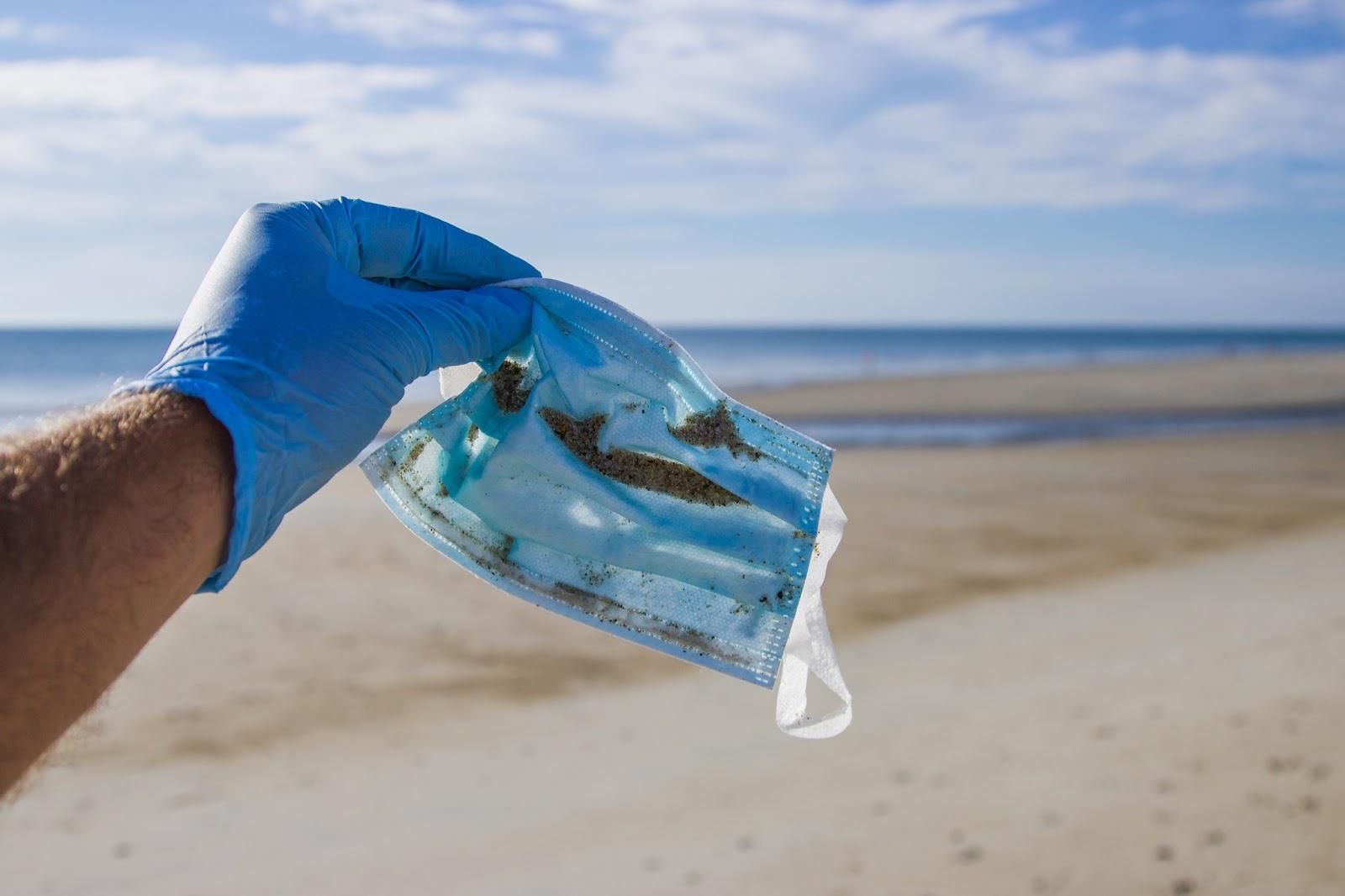 Image via Unsplash
Scientists in Canada and the UK have been studying what happens to maks when they're thrown out, and their findings are not good. When a single mask is exposed to water and UV light, it can produce as many as 1.5 million particles.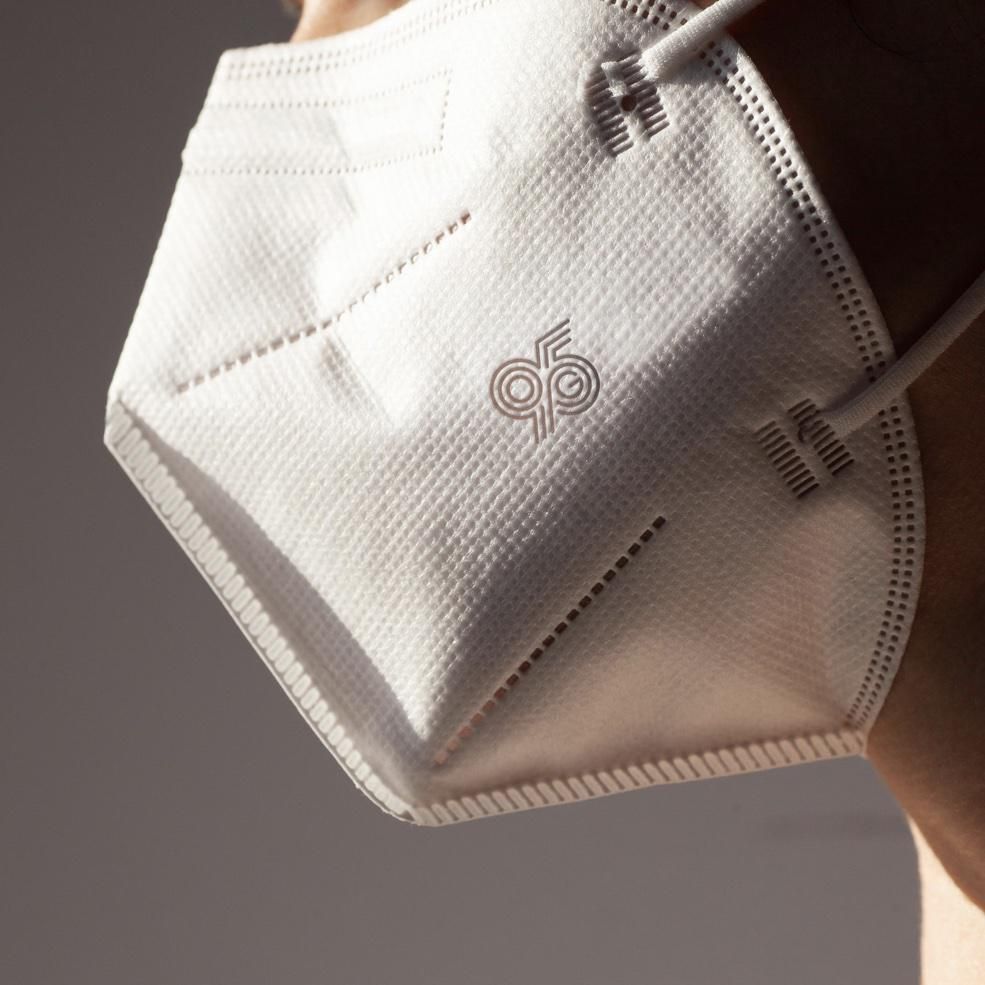 The G95 Oceanshield can protect you AND the environment.
Unfortunately, it doesn't look like Covid-19 is going away any time soon. However, thanks to the G95 Oceanshield mask, there is something you can do about the environmental impact of the pandemic.
The Oceanshield mask is the world's first single-use face mask made entirely from plant-based materials. And when we say entirely, we mean everything from the ear loops, to the nose bridge, to the cutting edge G95 filtration technology. Development of the Oceanshield's cutting edge filtration material actually began before the pandemic. However, when Covid struck, G95 kicked development into overdrive to get this life-changing product on the market.
Because the Oceanshield is made from plant-based materials, it will biodegrade in about 90 days. However, that doesn't mean you have to throw them in the trash. When you purchase Oceanshield masks you are automatically enrolled in G95's return system, which lets you send used masks back to G95 so they can be recycled. And this program isn't just free. They'll actually pay you! For every used Oceanshield you send back, you'll get $1 store credit. For any other used mask you send back, you'll get a $.25 store credit. Those are savings that can add up pretty fast.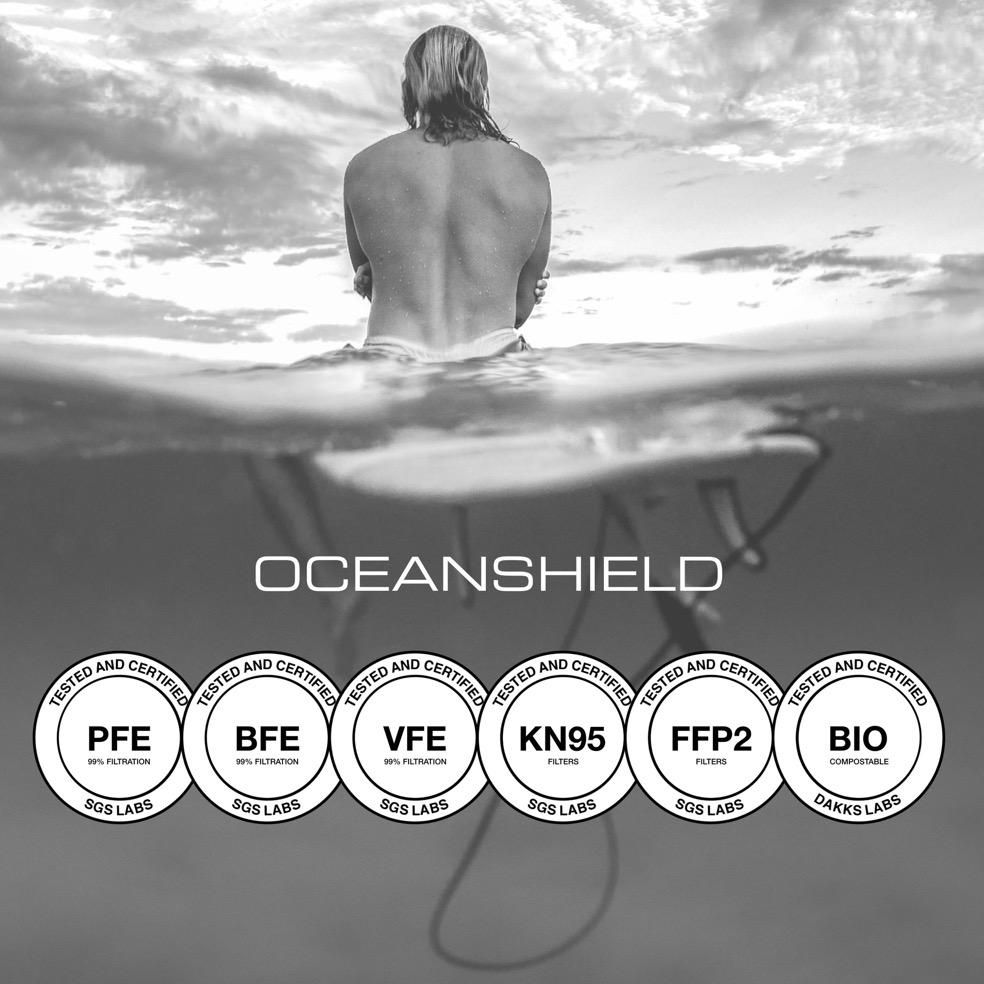 Protection you can trust.Of course, Oceanshields aren't just great for the environment. They will also keep you safe from Covid. These FFP2-rated masks have 99% PFE, BFE, and VFE filtration and are KN95 certified. Short of getting fit-tested for an actual N95 mask, this is as good as it gets.
If the thought of throwing one more medical mask in the garbage makes you sick, but you still want more protection than a cloth mask, the Oceanshield is the perfect solution. Order yours today and do your part to stop the spread of Covid-19 and toxic plastic waste.