Identity
Christian 'purity' leader Joshua Harris distances himself from his faith and apologizes to LGBTQ community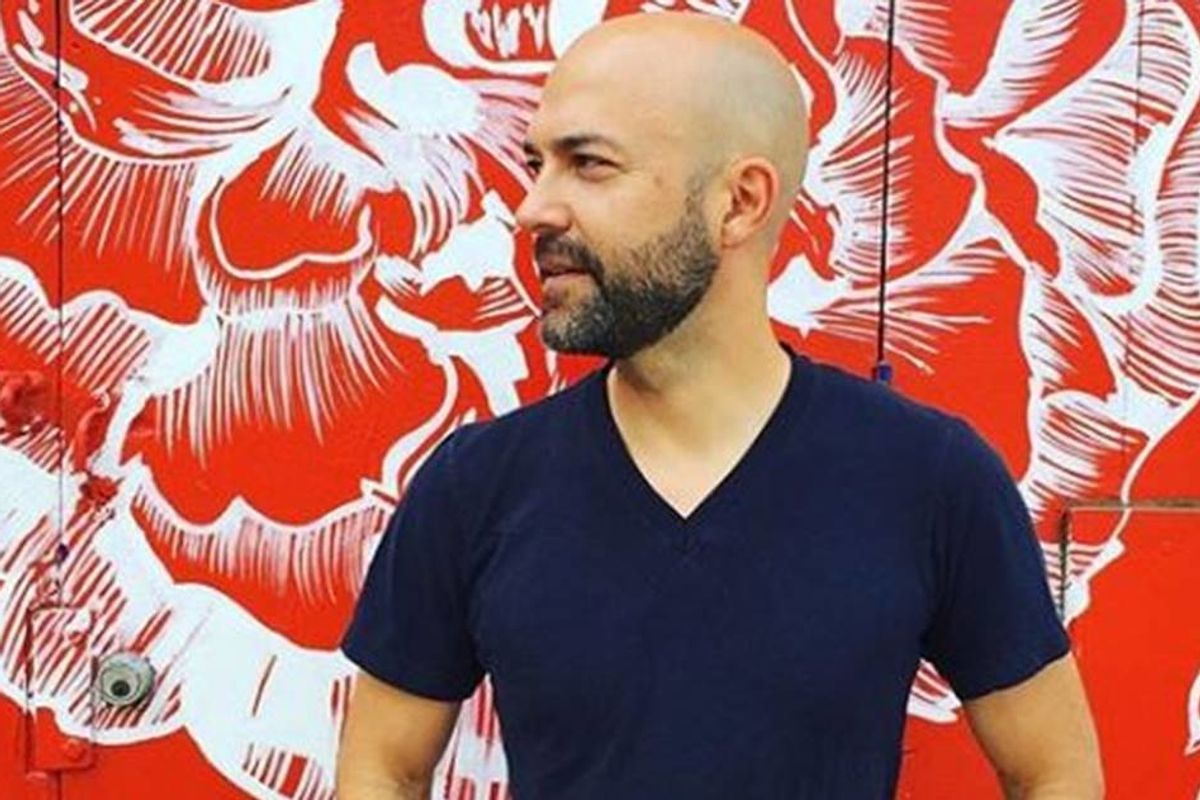 In 1997, at just 21 years old, Joshua Harris wrote the Christian book, "I Kissed Dating Goodbye," which instantly made him a leader in the "purity" movement.
At the time, he was a virgin who had been home-schooled his entire life.
His book claimed that dating was a "training ground for divorce" and discouraged teenage relationships in favor of "courting." It also encouraged parental involvement in relationships and forbade any kind of physical intimacy.
The book instilled suspicion about relationships in young people and caused many to marry the first person they "courted." It also promoted the idea that sex was wrong and impure.
---
He would go on to become a megachurch pastor at Covenant Life Church in Gaithersburg, Maryland.
However, four years ago, Harris began to publicly distance himself from his Christian faith. In 2015, he left Covenant Life Church to broaden his views.
In a 2017 Ted Talk, he renounced his book, saying that it was inspired by fear. "Fear is never a good motive," he admitted. "Fear of messing up, fear of getting your heart broken, fear of hurting somebody else, fear of sex…"
Recently, he's dropped more bombshells. He announced he's leaving his wife after two decades together and has renounced his faith. He also apologized to women and the LGBTQ community for the views he spread in his books and from the pulpit.

"I have lived in repentance for the past several years," Harris wrote on Instagram, "repenting of my self-righteousness, my fear-based approach to life, the teaching of my books, my views of women in the church, and my approach to parenting to name a few."
"But I specifically want to add to this list now: to the LGBTQ+ community, I want to say that I am sorry for the views that I taught in my books and as a pastor regarding sexuality," he continued. "I regret standing against marriage equality, for not affirming you and your place in the church, and for any ways that my writing and speaking contributed to a culture of exclusion and bigotry. I hope you can forgive me."
Harris drove the point home by posting photos of himself marching at Vancouver Pride. In one of the photos, he posed with gay singer Trey Pearson and the host of the "Queerology" podcast, Matthias Roberts. Both photos have since been deleted.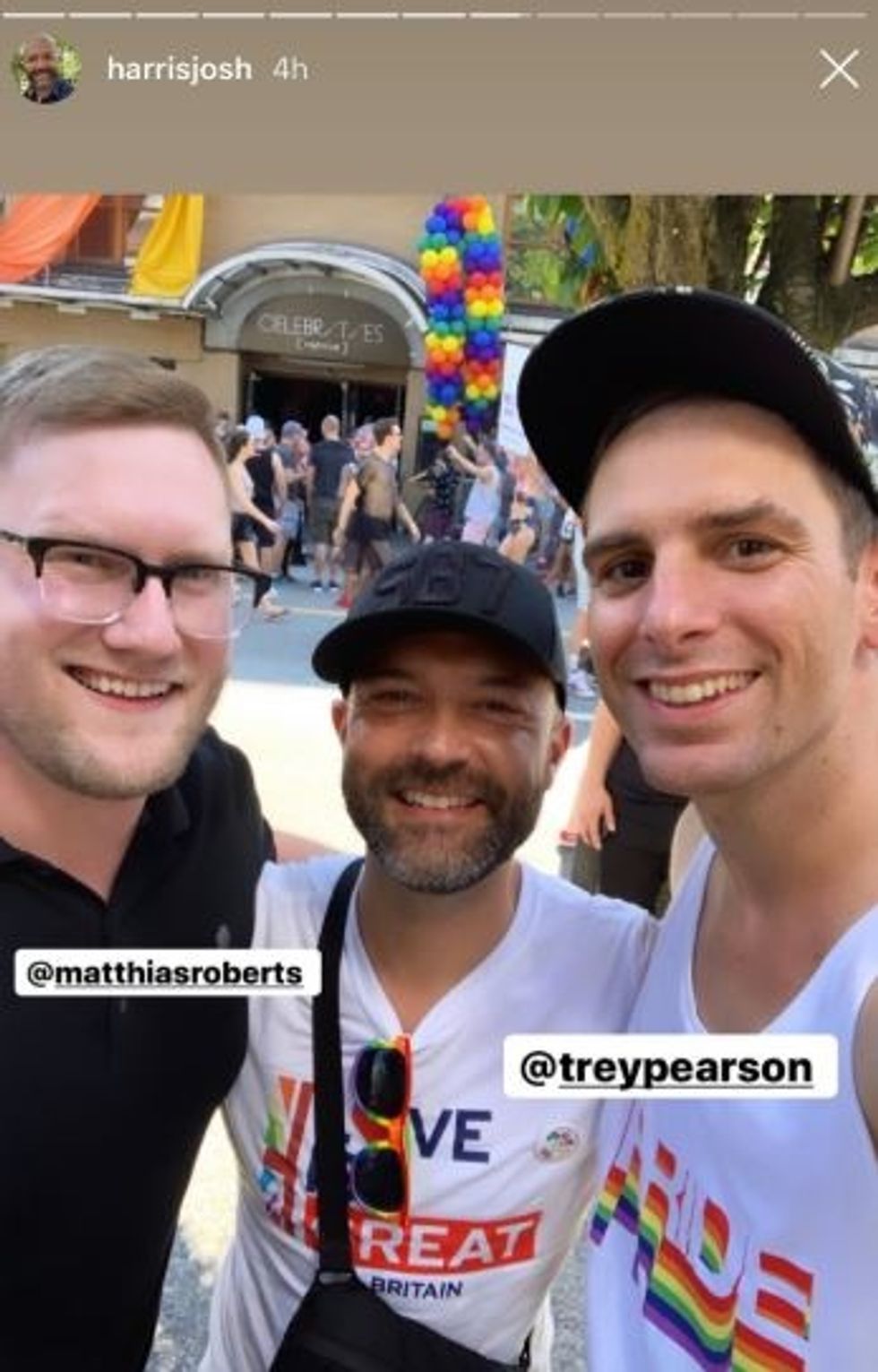 via Joshua Harris / Instagram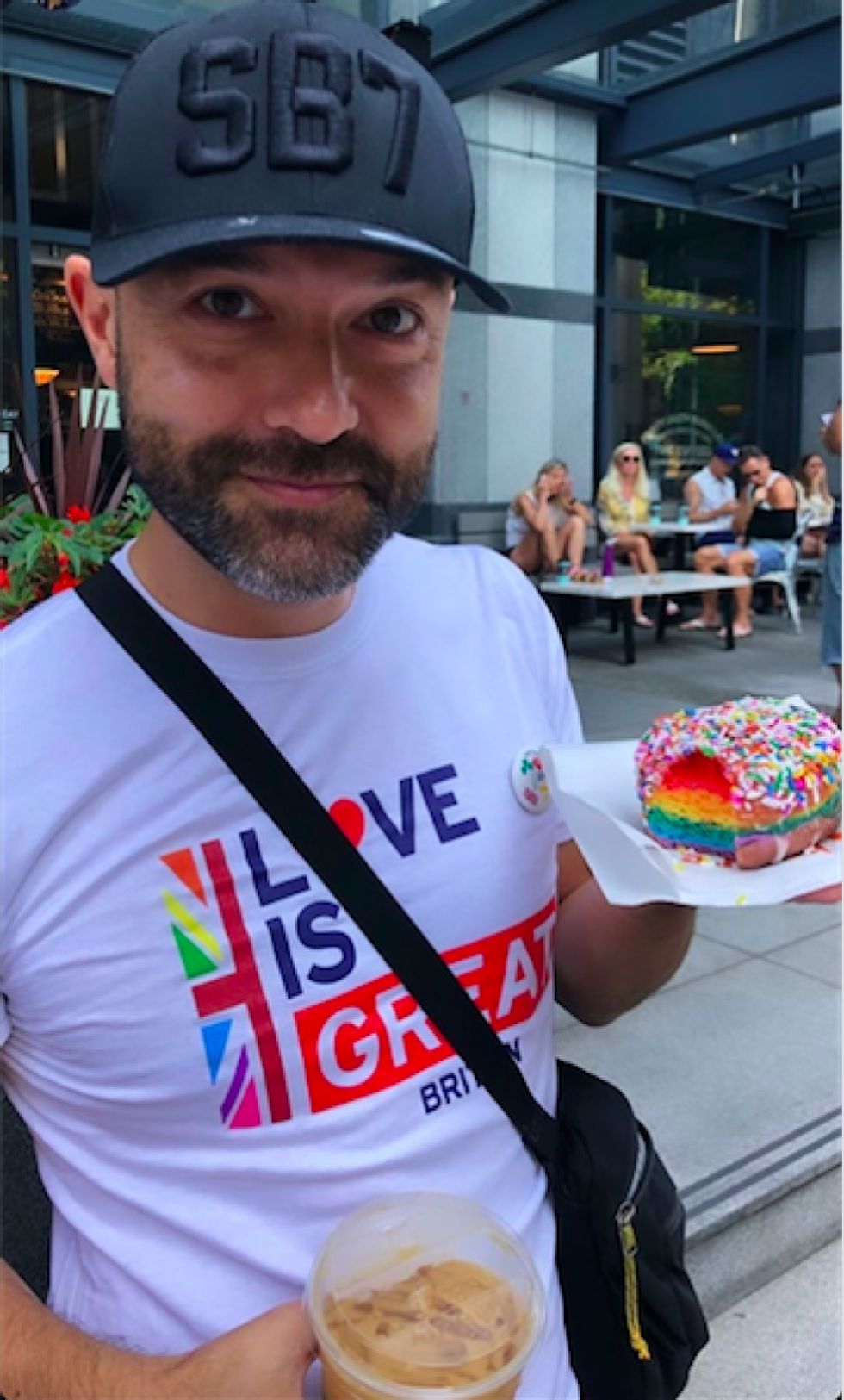 via Joshua Harris / Instagram
His renunciation of his faith, divorce from his wife — whose role was prominent in his ministry — and embrace of the LGBTQ community caused controversy in the Evangelical movement.
The Joshua Harris story is simply heartbreaking. I happen to agree w/most of what he wrote in his book I KISSED DATING GOODBYE. To see him slide to where he now is painful. Let's pray for this man! And thank you @LarryTaunton for clarity on this subject. https://t.co/Mgv76Bv8VX
— Eric Metaxas (@ericmetaxas) August 4, 2019
New essay: "The Tragedy of Joshua Harris: Sobering Thoughts for Evangelicals." https://t.co/yF9FiQMn63
— Albert Mohler (@albertmohler) August 1, 2019
His former church was disappointed by the news.

"These updates are hard to hear. We love Josh and Shannon. For most of us, Josh isn't just some distant public figure," wrote Covenant Life Interim Senior Pastor Kevin Rogers in a letter to his congregation.

"He's a beloved former pastor and friend. So this news isn't just a lot to process theoretically. It hits home personally."
Regardless of one's religious views, Harris' decision to move away from being a leader in his faith because of a change of heart is brave to say the least. How many of us would walk away from a lucrative, high-status career because of a change of conscience?