Culture
John Legend and Kelly Clarkson's new version of 'Baby it's Cold Outside' will celebrate consent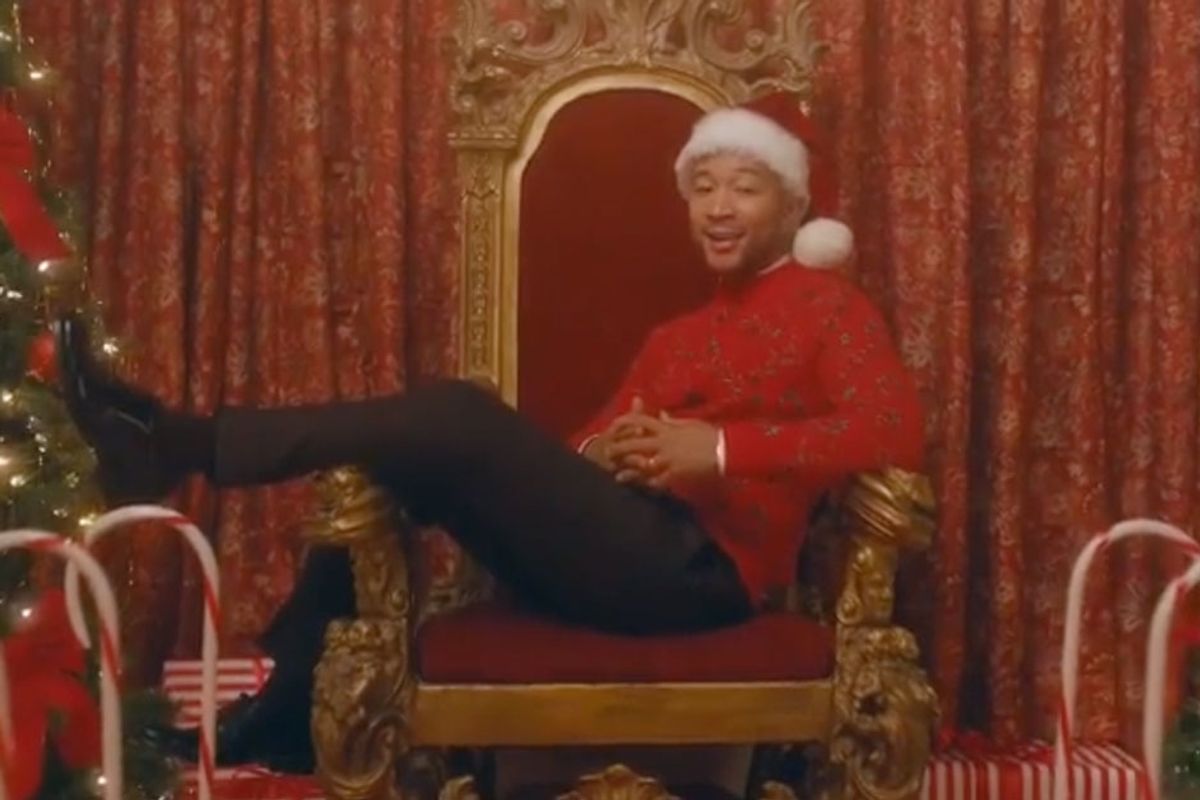 Instagram / John Legend
The Christmas classic, "Baby, It's Cold Outside," is arguably more controversial than the "Merry Christmas vs. Happy Holidays" debate. Some say it's the musical embodiment of rape culture. In 2018, it was pulled by some radio stations. "[I]n a world where #MeToo has finally given women the voice they deserve, the song has no place," said a DJ on Cleveland's WDOK, the first station to ban the song.
Others say the song is actually meant to be sexually empowering. The woman is actually fighting against society's expectations for woman, not the man who's trying to get her to stay. She wants to say yes, but feels that she has to say no.
Others, still, think it's not even a Holiday song and shouldn't be included on Christmas albums. Just because it's cold doesn't mean it's Christmas – or even December. It would work just as well on New Year's Eve.
Regardless of historical context, women have taken back their sexual power, which includes the right to say no – to both society and potential sexual partners. And now we'll have a version of "Baby, It's Cold Outside" to reflect that. John Legend is updating the song for 2019 by replacing some of the more problematic lyrics with words that celebrate consent.
---
Legend worked with "Insecure" actress Natasha Rothwell to update the lyrics for 2019. Legend sings the duet with Kelly Clarkson, and it will be included on an updated version of Legend's Christmas album, "A Legendary Christmas." The new lyrics will include lines like:

I really can't stay (Baby, it's cold outside)
I've gotta go away (I can call you a ride)
This evening has been (So glad that you dropped in)
So very nice (Time spent with you is paradise)
My mother will start to worry (I'll call a car and tell 'em to hurry)
And:
What will my friends think... (I think they should rejoice)
...if I have one more drink? (It's your body, and your choice)
We'll have to wait until November 8th to hear it, but Legend previewed the song with Vanity Fair. "The song's every bit as fun and swinging as the original, and its newfound sensitivity feels genuine, not performative," writes Vanity Fair.
The song was written in 1944 by songwriter Frank Loesser and his wife, Lynn Garland, to sing at parties. Loesser was also behind "Heart and Soul," "Guys and Dolls," and "How to Succeed in Business Without Really Trying." He sold "Baby, It's Cold Outside" to MGM, enraging his wife. "I felt as betrayed as if I'd caught him in bed with another woman," Garland said. So yes, the song really does have consent issues.
"Baby, It's Cold Outside" might have worked better in 1944, but it's hard to think of lines like, "Say, what's in this drink?" as cheeky fun when you've been fully warned about the dangers of rohypnol your whole life. Now, we'll have a version for all of the women who can flat out say "yes" or "no" as they please.