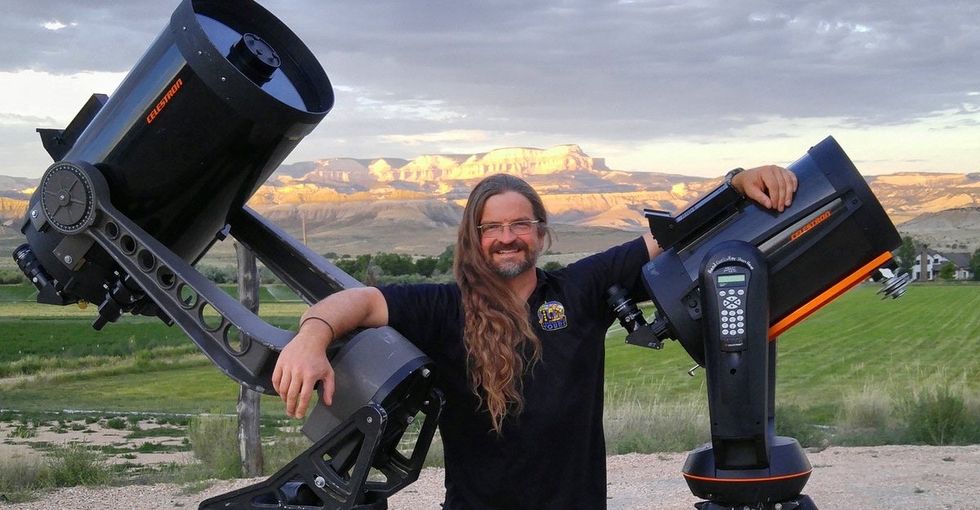 For the first time in 38 years, an eclipse is going to hit the lower 48 states. People. Are. Getting. Hyped.
The eclipse will occur on Monday, Aug. 21, and pass over 14 states, from Oregon to South Carolina.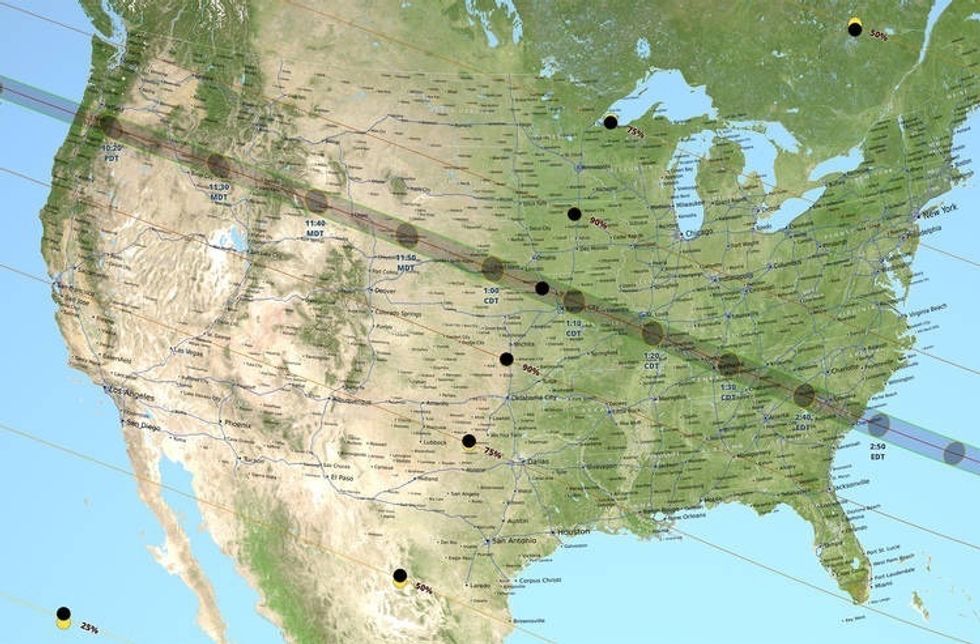 A dog in England during the 2015 eclipse. Photo from Paul Ellis/AFP/Getty Images.
From bees to chickens, animals sometimes act a little wacky when the sky goes dark. During past eclipses, people have reported that birds stopped singing. Elephants headed for their sleeping areas. Chimpanzees stared confusedly at the sky.
So zoos and aquariums in the path of totality, including the Henry Doorly Zoo in Omaha, Nebraska, will be keeping an eye on their animals.
And in the West, Oregon's already experiencing some ridiculous traffic jams.
HWY 26 east of Prineville is at a standstill from #OReclipse travelers. 8 mile backup. #knowbeforeyougo https://t.co/T1BWT23mQS

— Oregon State Police (@Oregon State Police)1502992578.0
People aren't just traveling by car either. 63-year-old Gary Parkerson of Louisiana is planning to bike all the way up to Nashville in order to get the very best views.
And plenty of people are taking their solar viewing party to the great outdoors. Grand Teton National Park in Wyoming is predicting their busiest day ever.
We will be providing special programs during eclipse weekend. Follow the link for the complete line-up.… https://t.co/DiJiQIpNcx

— Grand Teton NP (@Grand Teton NP)1503007528.0
The eclipse will cross over 21 different national parks. They're all sure to be packed.
All over the United States, scientists and the faithful, zookeepers and wild beasts, hooch-makers and police officers are coming together for a once-in-a-lifetime (OK, maybe twice-in-a-lifetime) historic event.
Listen, it's been a hard week. Hard year, really. But this is going to be really special and it's cool to see people getting hyped up. So get hyped up too. This is going to be awesome.