Pets
Every letter submitted donates a pound of food to pets in need.
via Chewy
True
Every holiday season, millions of kids send letters asking for everything from a new bike to a pony. Some even make altruistic requests such as peace on Earth or helping struggling families around the holidays.

But wouldn't the holiday season be even more magical if our pets had their wishes granted, too? That's why Chewy Claus is stepping up to spread holiday cheer to America's pets.
Does your dog dream of a month's supply of treats or chew toys? Would your cat love a new tree complete with a stylish condo? How about giving your betta fish some fresh decor that'll really tie its tank together?

Or do your pets need something more than mere creature comforts such as life-saving surgery?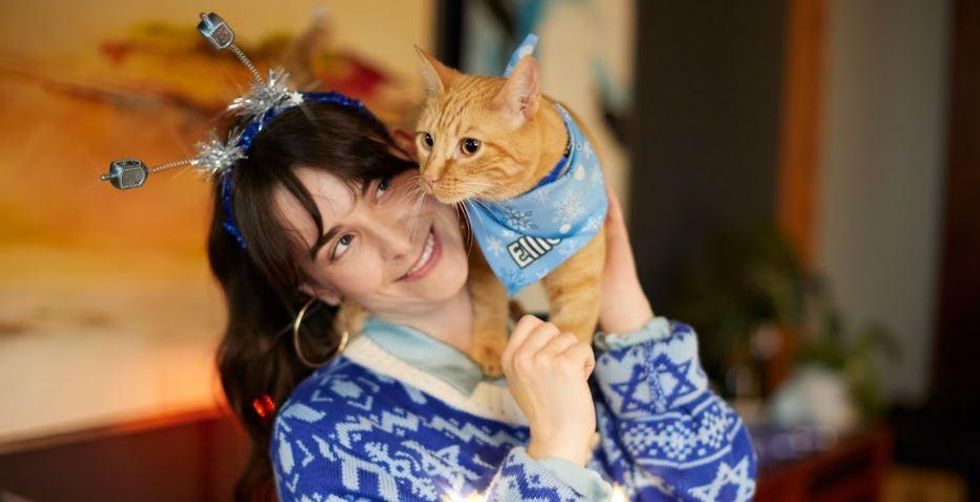 via Chewy
"At Chewy, we know pets are a part of the family and we wanted to give them a way to truly participate in the holiday season this year," said Orlena Yeung, VP of Brand Marketing at Chewy. "Through Chewy Claus, we are hoping to spread joy while recognizing the most important gift that keeps on giving—the love and companionship of our pets."
To submit your letter to Chewy Claus, just go to be.chewy.com/chewy-claus.
Not only could your pet's letter make their holidays even merrier, it will give back, too. For every letter submitted to Chewy Claus, Chewy will donate one pound of food to Greater Good Charities (up to 15,000 pounds). Further, for every product purchased during the Season of Giving, Chewy will match up to $1 million per week in a pet food and supply donation to Greater Good Charities, for a potential total of $10 million.
I've got a new dog this year, a one-year-old boxer mix named Archie and I know what he wants this holiday season.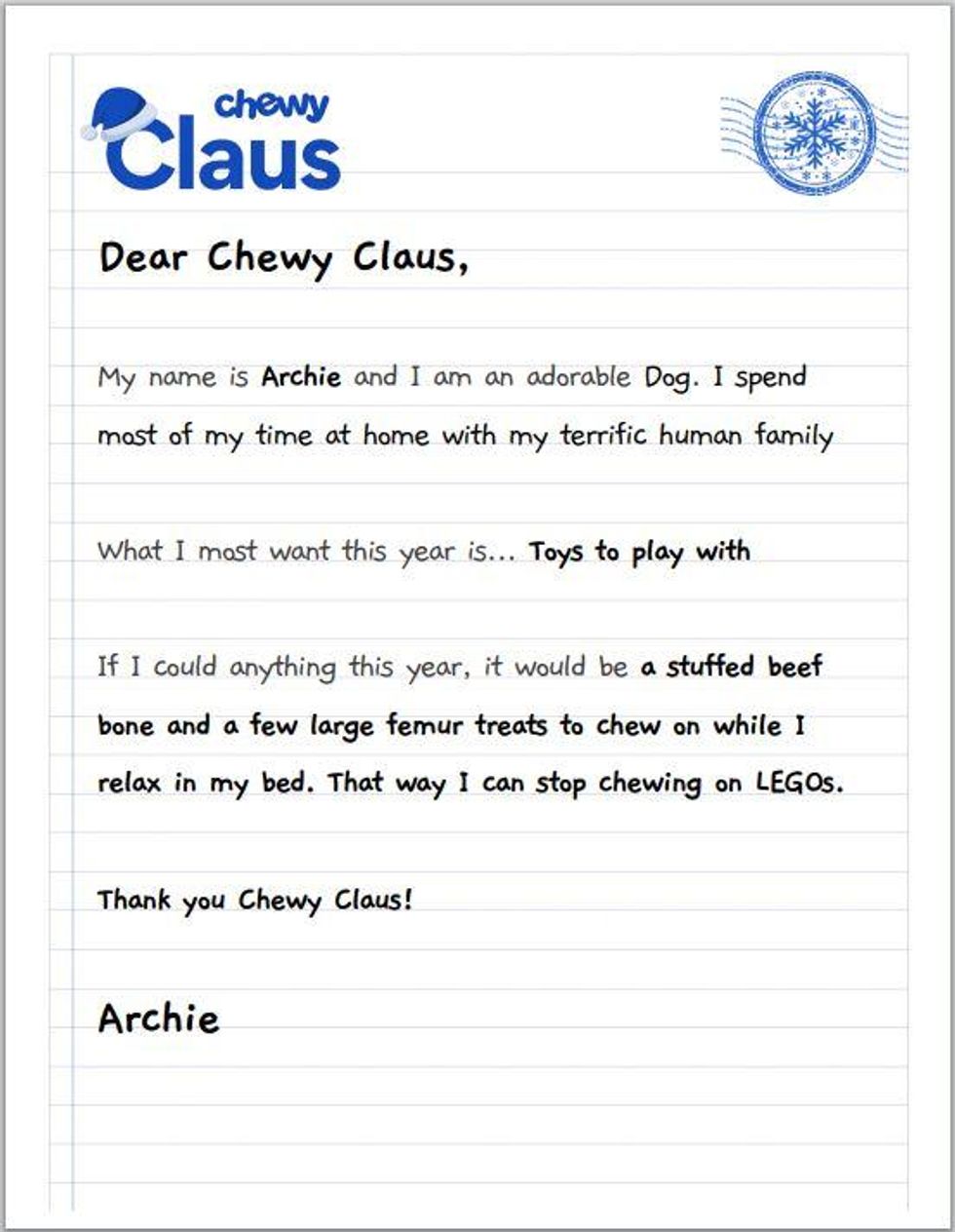 via Chewy
The first letter sent to Chewy Claus came from True & Faithful Pet Rescue in Venice, FL. The rescue, which focuses on saving senior dogs, was one of the many victims of Hurricane Ian. Their wish was simple; they asked for food for themselves and those in their community.
Chewy Claus delivered by providing a 20-thousand-pound truckload of food to True & Faithful and other shelter and rescue partners in the community. Chewy also assembled a team of volunteers to hold a clean-up day and donated the necessary funds to rebuild their beloved dog beach.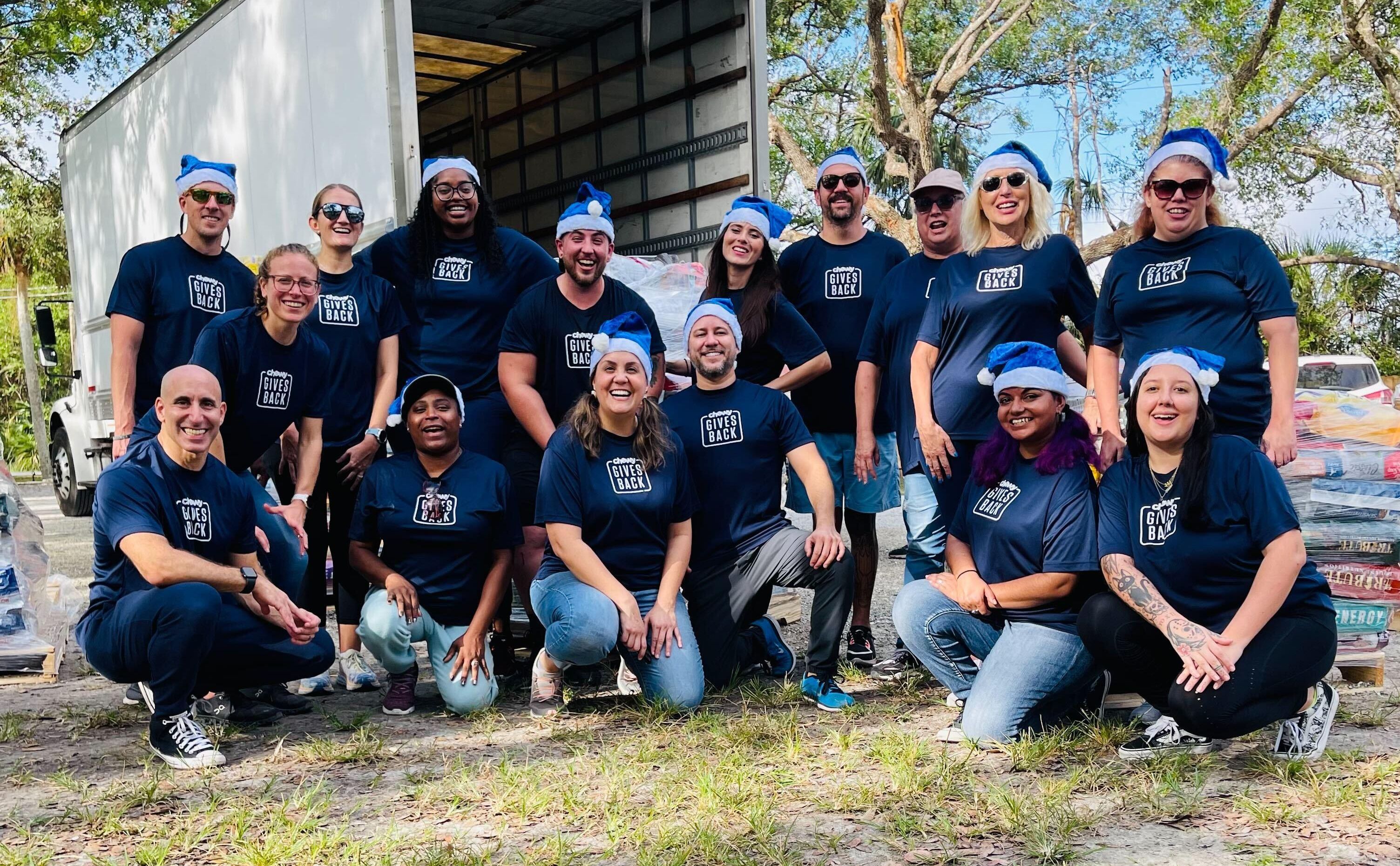 via Chewy
"We are so grateful for Chewy's support in rehabilitating our space and not only donating thousands of pounds of food to our community, but also providing the help and funds necessary to rebuild our beach," Lisa Letson, Founder of True & Faithful Pet Rescue told Upworthy. "The beach is our senior dogs' happy place, where they can live their best lives for the time they have left. It really is a dream come true for us."
Chewy is the best place to shop for pets this holiday season because it's the gift that keeps on giving. It's simple: when you shop, they donate. Chewy will also match customer purchases in the form of a product donation up to $1M per week for a potential total of $10M throughout the season of giving. That means pets living in shelters and rescues will receive toys, treats, food and other essential items this holiday season. Plus, if you write a letter to Chewy Claus, your pet may get their holiday wish and pets in need will get theirs, too—a win win win. Isn't that what the season is all about?
Celebrity
Tyler Adams's response proves exactly why he's the captain of the US soccer team.
Reporters are supposed to ask the right questions to get to the truth but sometimes it seems sports reporters ask questions to throw you off your game. There's no doubt that this Iranian reporter who was questioning Tyler Adams, the US soccer team captain at the press conference during the World Cup had an agenda that didn't involve getting to the truth.
It's not clear if the questions were designed to throw the young player off of his game or if the goal was embarrassment. It really is hard to tell, but Adams handled the unexpectedly harsh encounter with intelligence and poise when some may have found it justified for him to get angry.
The World Cup is being played in Qatar and Iran's soccer team is in attendance. There have been reports that the Iranian players were threatened with their family members facing "violence and torture" after the team refused to sing the Iranian national anthem. But there was tension with the Iranian government and the American players after the US soccer team displayed the Iranian flag without the Iranian Republic emblem.
Maybe the flag mishap spurred the reporters loaded questions. When the Iranian reporter first addresses Adams, he immediately chastises him for not knowing the correct pronunciation of Iran before moving on to an interesting question choice.
The reporter asked Adams, "are you ok to be representing a country that has so much discrimination against Black people in its own boarders and you saw the Black Lives Matter Movement over the past few years. Are you OK the US meanwhile there's so much discrimination happening against Black people in America"
Adams, did not get defensive about the correction but responded by apologizing about mispronouncing the name of the country. The player's response to the rest of the question proves the young captain's emotional maturity and why he's captain of the US soccer team.
Watch his entire response below:
Pets
The suspect was identified by the scratches the squirrel left.
Ahhh, yes! The attack squirrel. Every home should have one, or at least, that's what an Idaho man whose home was protected by his rescue-squirrel-turned-pet might think. Adam Pearl found Joey, his pet squirrel, in his yard, abandoned as a baby and unable to fend for himself. Pearl took him in and bottle-fed him until he was big enough to eat on his own.
The unique pairing continued for 10 months until a man looking to burglarize Pearl's home got the surprise of a lifetime. He was attacked by the squirrel! The fluffy-tailed critter thwarted the man's plan to rummage through Pearl's belongings.
One can only imagine the confusion and terror of being attacked by something that would've gently eaten out of Snow White's hands. The burglar was apparently after the homeowner's guns and likely wasn't expecting a squirrel to go, well, nuts on him. It gets even better though.
Joey got so squirrelly with the intruder that the scratches he left behind is what helped identify the guy to the police. Pearl told Idaho News 6 that while the police officer was questioning a suspect "she noticed he had scratches on his hands, so she asked him 'sir, did you get that from a squirrel?'" According to Pearl, the suspect replied, "Yeah, the damn thing kept attacking me and wouldn't stop until I left."
Now, I didn't know what the preferred special treat is for a squirrel, but according to Pearl it's the candy Whoppers and Joey got a few extra after his bravery.
Since this story originally aired in 2017, Joey has been released into the wild and Pearl assumes he found a girlfriend and settled down. I like the image of a retired attack squirrel telling his grandchildren about the time he took down a human while they roll their eyes in disbelief. Wherever you are Joey, you sure left an impression on the world.
See the squirrel in question below:
Get stories worth sharing delivered to your inbox