I Love You, America, But This List Should NOT Make You Uncomfortable
Did you know that the United Nations outlined what basic rights and freedoms we are entitled to? It's called the Universal Declaration of Human Rights. I'm really glad Zen Pencils drew up this simplified version, because it sure looks like a lot of countries need a refresher. Yeah, America, I'm looking at you, too!
10.18.13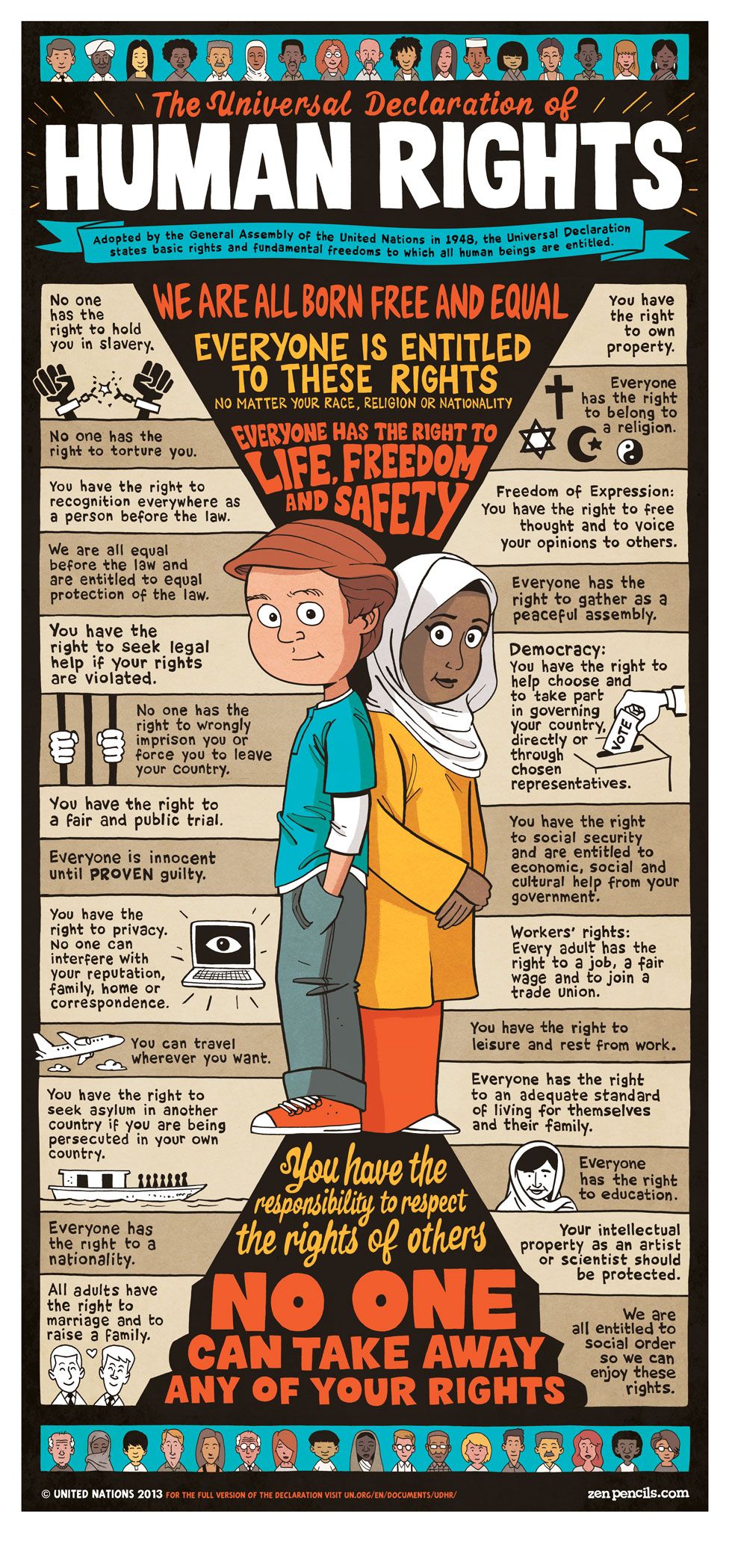 You can read the original wording here.
More
True
Workonomics