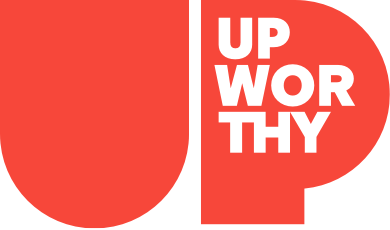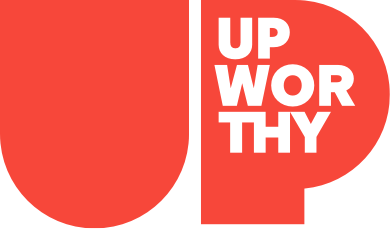 Stories Worth Sharing.

For People Who Give a Damn.
Sign up for the Upworthy newsletter:
(c) GOOD Inc. All Rights Reserved.
PS. You are doing great. Keep it up :<)
This website uses cookies in order to enhance your experience. Please review our Privacy Policy to learn how we may use cookies and how you can change your browser settings to disable cookies. By continuing to use this website without changing your settings, you consent to our use of cookies.
Photo by Alfons Morales on Unsplash
Last month, the Chicago Public Library system became the largest in the country to eliminate late fees thanks to Mayor Lori E. Lightfoot.
While the move, which was implemented October 1, was intended to "remove unfair barriers to basic library access, especially for youth and low-income patrons," it had another positive outcome. Since the removal of overdue fees, along with the elimination of any outstanding charges on people's accounts, libraries across the city saw a surge in the return of overdue books over the last several weeks.
"The amount of books returned has increased by 240 percent…We're very, very happy to have that. … Those books have a value and cost money to buy. We want those assets back. We also want the patron to come back," Library Commissioner Andrea Telli said at a City Council budget hearing, the Chicago-Sun Times reports.
According to a press release from Lightfoot, late fees rarely have the impact they're intended to. "Research from other fine-free systems has indicated that fines do not increase return rates, and further that the cost of collecting and maintaining overdue fees often outweighs the revenue generated by them."
popular
Get stories worth sharing delivered to your inbox
Actress Kristen Bell and "The Tonight Show" host Jimmy Fallon showed off their vocal and comedic chops on Tuesday night when the performed a medley of 17 Disney songs, spanning nine decades, in just five minutes.

The duo started with 1940's "When You Wish Upon a Star" and ended with 2013's "Let it Go" from "Frozen."
Bell will reprise her role as Anna in Disney's upcoming "Frozen 2."
popular
We all know that social media can be a cesspool of trolly negativity, but sometimes a story comes along that totally restores your faith in the whole thing. Enter the KFC proposal that started off being mocked and ended up with a swarm of support from individuals and companies who united to give the couple an experience to remember.
Facebook user Tae Spears shared the story with screenshots from Twitter, and the response has been overwhelming.
popular
Madison Square Garden in New York City is known for having hosted some legendary performances. George Harrison's Concert for Bangladesh in '71, Billy Joel's 12 sellouts in '06, and Carmelo Anthony's 62 points in a 2014 victory against the Charlotte Bobcats, just to name a few.

But it's hard to imagine one person holding the legendary arena in the palm of their hand quite like Pete DuPré, better known as "Harmonica Pete," did on Veterans Day.
popular
Get stories worth sharing delivered to your inbox