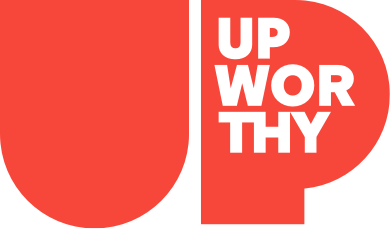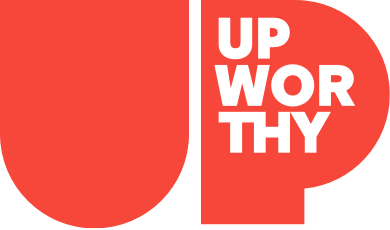 Stories Worth Sharing.

For People Who Give a Damn.
Sign up for the Upworthy newsletter:
(c) GOOD Inc. All Rights Reserved.
PS. You are doing great. Keep it up :<)
This website uses cookies in order to enhance your experience. Please review our Privacy Policy to learn how we may use cookies and how you can change your browser settings to disable cookies. By continuing to use this website without changing your settings, you consent to our use of cookies.
Youtube
Flowers are a great way to express your feelings for someone. Red roses say, "I love you," but a whole garden of pink flowers screams it. One husband took the romantic gesture of getting your wife flowers to the next level.
Mr. and Mrs. Kuroki got married in 1956, and Mrs. Kuroki joined her husband on his dairy farm in Shintomi, Japan, The Telegraph reports. The couple lived a full life and had two kids. After 30 years of marriage, the couple planned on retiring and traveling around Japan, but those plans were soon dashed.
When she was 52, Mrs. Kuroki lost her vision due to complications from diabetes. Her blindness hit her hard, and she began staying inside all day. Mr. Kuroki knew his wife was depressed and wanted to do something to cheer her up.
Mr. Kuroki noticed some people stopping to admire his small garden of pink shibazakura flowers (also known as moss phlox) and got an idea. He couldn't take his wife to see the world, so he had to make the world come to his wife.
Family
Get stories worth sharing delivered to your inbox
Men are sharing examples of how they step up and step in when they see problematic behaviors in their peers, and people are here for it.
Twitter user "feminist next door" posed an inquiry to her followers, asking "good guys" to share times they saw misogyny or predatory behavior and did something about it. "What did you say," she asked. "What are your suggestions for the other other men in this situation?" She added a perfectly fitting hashtag: #NotCoolMan.
Not only did the good guys show up for the thread, but their stories show how men can interrupt situations when they see women being mistreated and help put a stop to it.
Culture
Whenever someone's words or behavior are called out as racist, a few predictable responses always follow. One is to see the word "racist" as a vicious personal attack. Two is to vehemently deny that whatever was said or done was racist. And three is to pull out the dictionary definition of racism to prove that the words or behavior weren't racist.
Honestly, as soon as someone refers to the dictionary when discussing racism, it's clear that person has never delved deeply into trying to understand racism. It's a big old red flag, every time.
I'm not an expert on race relations, but I've spent many years learning from people who are. And I've learned that the reality of racism is nuanced and complex, and resorting to a short dictionary definition completely ignores that fact. The dictionary can't include all of the ways racism manifests in individuals and society, and the limitations of dictionary definitions make it a poor tool for discussing the topic.
Since "racism" is such a loaded term for many people, let's look at such limitations through a different complex word. Let's take "anxiety." According to Merriam-Webster, "anxiety" is defined as "apprehensive uneasiness or nervousness, usually over an impending or anticipated ill."
Democracy
Photo by Hunters Race on Unsplash
If you're a woman and you want to be a CEO, you should probably think about changing your name to "Jeffrey" or "Michael." Or possibly even "Michael Jeffreys" or "Jeffrey Michaels."
According to Fortune, last year, more men named Jeffrey and Michael became CEOs of America's top companies than women. A whopping total of one woman became a CEO, while two men named Jeffrey took the title, and two men named Michael moved into the C-suite as well.
The "New CEO Report" for 2018, which looks at new CEOS for the 250 largest S&P 500 companies, found that 23 people were appointed to the position of CEO. Only one of those 23 people was a woman. Michelle Gass, the new CEO of Kohl's, was the lone female on the list.
popular
Get stories worth sharing delivered to your inbox