In a new interview, Emma Watson reveals she's no longer single, but 'self-partnered'
11.05.19
Single women in their 30s can face a lot of stigma from their friends, family, and society at-large.

It seems everyone wants them to be married, have a house, and multiple children by the time they enter their third decade. The fear is that if they don't adhere to these narrow ideas of femininity, that they will wind up lonely and depressed for the rest of their lives.
---
That's making the assumption that women with children and a significant other are somehow happier than those who are single. It also assumes that a woman cannot be fulfilled by their careers and hobbies or by simply being themselves.
Paul Dolan, a professor of behavioral science at the London School of Economics, says that marriage and children don't necessarily make a woman happier. In fact, for many, it's the opposite.
"We do have some good longitudinal data following the same people over time, but I am going to do a massive disservice to that science and just say: if you're a man, you should probably get married; if you're a woman, don't bother.," Doan said at the hay Festival.

"The healthiest and happiest population subgroup are women who never married or had children," he continued.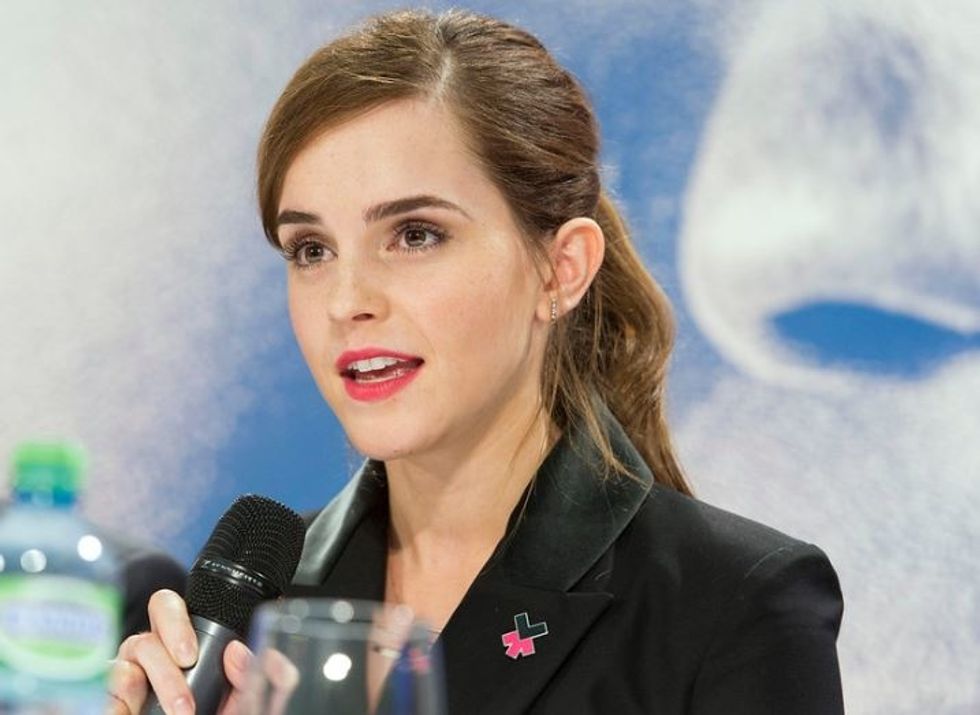 via UN Women
Actress Emma Watson, who plays Meg in the upcoming "Little Woman," is turning 30 soon but has decided to let go of the pressure that comes it and has a new way of defining what it means to be single.

"I was like, 'Why does everyone make such a big fuss about turning 30? This is not a big deal…'" she told British Vogue.
"Cut to 29, and I'm like, 'Oh my God, I feel so stressed and anxious. And I realize it's because there is suddenly this bloody influx of subliminal messaging around," she said.
"If you have not built a home, if you do not have a husband, if you do not have a baby, and you are turning 30, and you're not in some incredibly secure, stable place in your career, or you're still figuring things out," she continued. "There's just this incredible amount of anxiety."
Regardless of what society thinks about single women in their 30s, Watson sees it as a sign of strength.
"I never believed the whole 'I'm happy single' spiel," she continued. "I was like, 'This is totally spiel.' It took me a long time, but I'm very happy [being single]. I call it being self-partnered."
There is something very powerful in Watson's ability to find self-fulfillment. Some of us are so busy looking to be fulfilled by other people whether they are romantic partners, friends, and family, that we don't realize that, in the end, we have the ability to be happy all by ourselves.

Further, finding a sense of self-fulfillment can make our relationships even stronger because we are not in relationships built on dependency.
Here's the entire interview.
popular