Nature
11 reasons why clover makes a much better lawn than grass
It's better for your wallet and the planet.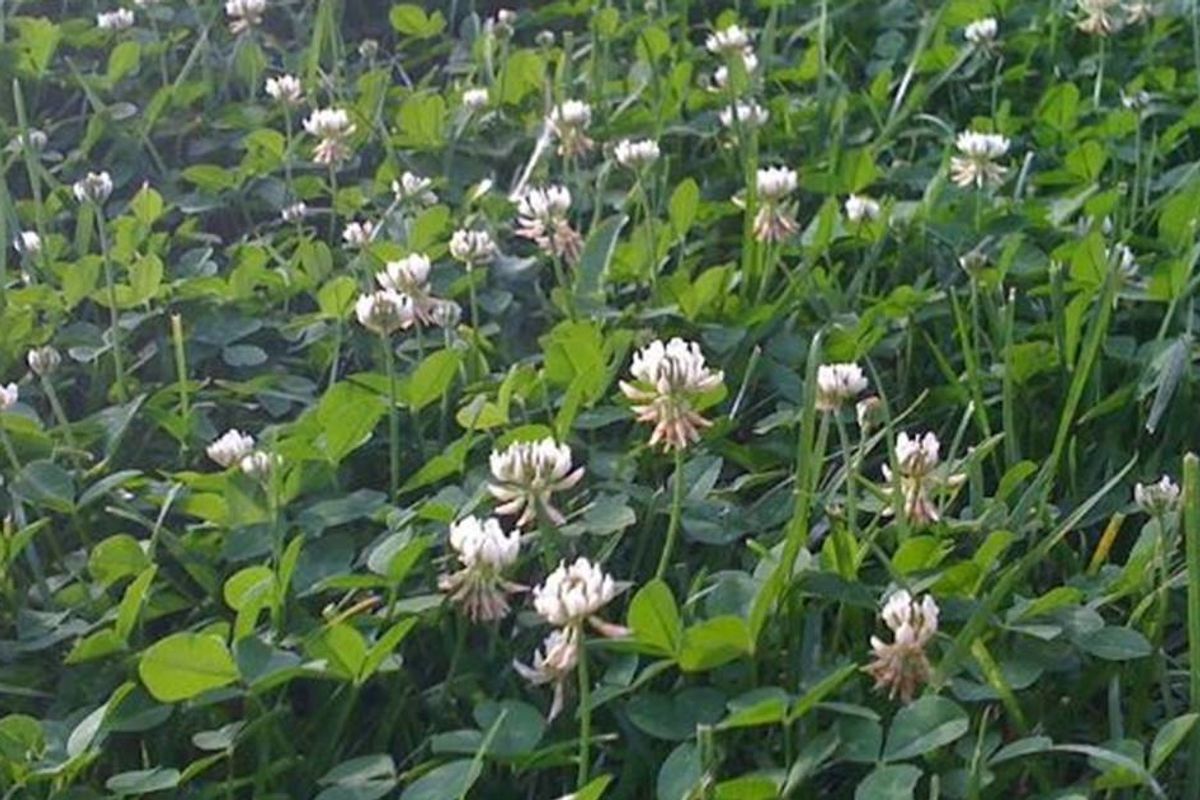 When most people consider the idea of the American dream, it involves a married couple with 2.4 kids, a playful puppy, and a house in the suburbs with a lush, green lawn.
People's lawns mean a lot to them. They show pride of ownership and also give the lawn's owner a certain status in the neighborhood. Maintaining a lawn costs money and takes time, so only those of us with resources to burn can properly maintain one.
---
However, over the past few years, people have been rethinking the idea of having a lawn. A big reason is that they're bad for the environment. Lawns require tons of weed-killing chemicals that eventually make their way into the groundwater and kill off native species of plants and insects.

Lawns also require gallons upon gallons of potable drinking water and dangerous fertilizers that release nitrous oxide, a greenhouse gas that fuels climate change.
The tools required to maintain lawns such as lawnmowers, weed whackers, and blowers all require gasoline which releases toxic fumes into the environment.
While many people are removing their lawns and replacing them with native plants, rocks, or decomposed granite, there's a way to have a lush, green surface without having to resort to grass: clover.
Clover requires no mowing or watering and zero fertilizer or herbicides. At the same time, it improves the soil and attracts beneficial bugs, bees, and butterflies.
Plus, it's even softer on your feet than traditional grass.
Here are 11 reasons why you should rip out your grass lawn and go clover:
1. A 100% clover lawn requires zero fertilizer; a grass lawn that includes clover requires less.
2. Clover grows well in both partial shade and sun.
3. The white flowers produced by clover attract beneficial pollinators likes bees and butterflies.
4. Clover kills weeds so there's no need to break your back weeding or to use harmful herbicides.
5. It doesn't turn yellow when dogs pee on it.
6. Clover stays green all summer, with little to no watering.
7. It requires little or no mowing and white clover grows just two to eight inches tall.
8. Clover tolerates a wide variety of soil conditions.
9. Seed is really cheap. The average cost is about $4 per 4,000 square feet.
10. It feels great on your feet.
11. Clover eliminates the need to aerate.
The idea that somehow a grass lawn is superior to a clover lawn is more suburban myth than anything backed by reality. So why not switch to clover and save yourself time, money, and a little piece of the planet?