popular
An incredible new video shows one man's miraculous journey after being paralyzed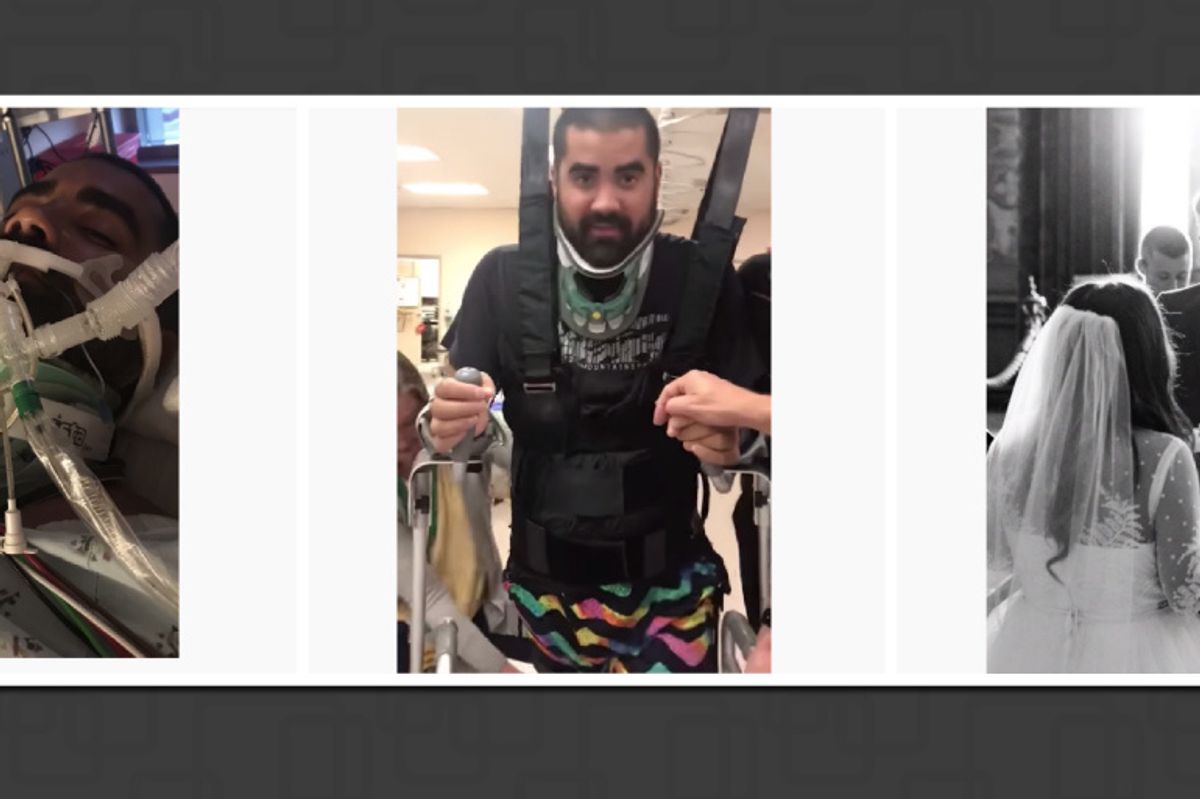 One year down💪💪💪www.youtube.com
A year ago, Brian Kidwell suffered a catastrophic spinal cord injury that left him paralyzed from the neck down. He faced a situation that could easily break the spirits of even the strongest person.
Catastrophic injuries not only take an impossible toll on the body, but Kidwell and his family turned to GoFundMe to help raise funds to pay for his expensive medical bills.
But with even a slight chance to turn the corner, Kidwell stayed the course with the help of his girlfriend, family and friends. Over the course of the next 12 months he began the slow, painful and challenging journey back from his injury.
---
A year later, Kidwell was walking and even married his girlfriend. And it turned out she had a gift of her own: She had been quietly documenting his recovery process which she turned into an unbelievably inspiring 6 minute video. Writing on his YouTube page, Kidwell explained:
Last year I suffered a serious spinal cord injury which left me paralyzed from the neck down. Yesterday was my one year anniversary. My wife surprised me with this video: 'One year ago today, I almost lost you. You got a second chance at life. Here's my gift to you'