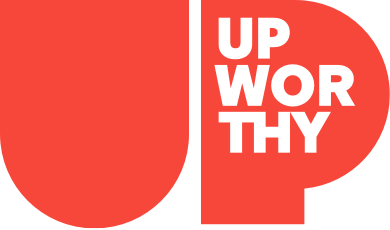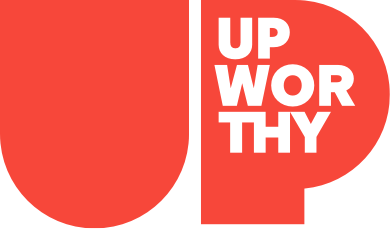 Stories Worth Sharing.

For People Who Give a Damn.
Sign up for the Upworthy newsletter:
(c) GOOD Inc. All Rights Reserved.
PS. You are doing great. Keep it up :<)
This website uses cookies in order to enhance your experience. Please review our Privacy Policy to learn how we may use cookies and how you can change your browser settings to disable cookies. By continuing to use this website without changing your settings, you consent to our use of cookies.
Ask almost any woman about a time a man said or did something sexually inappropriate to them, and she'll have a story or four to tell. According to a survey NPR published last year, 81% of women report having experienced sexual harassment, with verbal harassment being the most common. (By contrast, 43% of men report being sexually harassed. Naturally harassment toward anyone of any sex or gender is not okay, but women have been putting up with this ish unchecked for centuries.)
One form of verbal sexual harassment is the all too common sexist or sexual "joke." Ha ha ha, I'm going to say something explicit or demeaning about you and then we can all laugh about how hilarious it is. And I'll probably get away with it because you'll be too embarrassed to say anything, and if you do you'll be accused of being overly sensitive. Ha! Won't that be a hoot?
Culture
Get stories worth sharing delivered to your inbox
Life for a shelter dog, even if it's a comfortable shelter administered by the ASPCA with as many amenities as can be afforded, is still not the same as having the comfort and safety of a forever home. Professional violinist Martin Agee knows that and that's why he volunteers himself and his instrument to help.
popular
Friends For Life Animal Rescue and Adoption Organization - Houston
Recidivism is a real problem for some shelter cats. Quilty, a seven-year-old domestic shorthair, was born in the Friends For Life Animal Rescue and Adoption Organization (FFL), a Houston-area animal shelter. Named after Claire Quilty in Vladimir Nabokov's "Lolita," Quilty was recently returned to the shelter he was born in after his adopter moved and couldn't bring him along. He immediately started causing trouble.
Quilty knows how to open doors, and liberated the other captive cats in the shelter like some kind of feline Simon Bolivar. "Quilty loves to let cats out of the senior room. Repeatedly, several times a day," the shelter wrote on Facebook. "Quilty will not be contained. And he has no shame."
Quilty was caught and sentenced solitary confinement (i.e. left to sit behind a glass door) for the jail breaks, looking adorably sad yet showing no remorse.
popular
Are looks more important than the ability to get through a long work day without ending up with eyes so dry and painful you wish you could pop them out of your face? Many employers in Japan don't permit their female employees to wear glasses while at work. Big shocker, male employees are totally allowed to sport a pair of frames. The logic behind it (if you can call it that) is that women come off as "cold" and "unfeminine" and – horror of all horrors – "too intelligent."
Women are given excuses as to why they can't wear glasses to work. Airline workers are told it's a safety thing. Beauty industry workers are told they need to see makeup clearly. But men apparently don't have the same safety issues as women, because they're allowed to wear their glasses square on the face. Hospitality staff, waitresses, receptionists at department stores, and nurses at beauty clinics are some of the women who are told to pop in contacts while they're on the clock.
popular
Get stories worth sharing delivered to your inbox